[Posted @ 7:54 PM]
Over the past few days. I realized something.
I cannot live without internet.
Seriously, i was mopping around for the past few days cos the phone circuit somewhere outta my house is faulty. So the ADSL cannot connect to singnet server so i can't go online. Manz, i was so out of it lol, like i had no ... eh goals in life. Anyways, i decided go get my driving license soon ... after watching Initial D DVD yesterday lol. But how soon is soon? Dunno. Went with mummy yesterday out to 'Bai [4]' my grandpa and went to 'Bai [4]' i dunno which deity ... [Sorry i seriously can't remember XP] yeah then i made a wish, if my application to university is approved, i dun care which university [Better be NTU lol] ... i will go take my driving license and i will pass it once and only once. Well, hope it comes true XD.
And on the days i'm not online, i'm always with lappy editing the Tours Mai HiME V4 Doujinshi ... lol ... i think i translated around 10 pages le ... how hardworking huh lol.
Anyways, on to what you guys have waiting for~ Tours Mai Hime Volume 4 Doujinshi!
Disclaimer:
I DO NOT TRANSLATE STUFF FROM JAPANESE TO ENGLISH.
I do however refer to the RAW [Japanese] version sometimes when translating to kind of double check and make it more 'Real' cos i like it lol.
I do not scan doujinshis, so i don't claim credit for it, i got the scans from Tokyo Toshokan, a torrent listing place so, please do not ask me where i purchase or scan the doujinshi.
I do not draw doujinshis, i'm not that artistic =). So i don't claim credit for doujinshi images/pages in this post. I would had clearly stated the author of the doujinshi so go search for him/her/them.
The reason why i had added my blog URL in the pages is cos ... well, i translated the darn thing from Mandarin to English afterall!
Click on the pictures and out pops a window with a bigger, clearer dimension.
Please do not hotlink on forums, just paste my blog url and direct them to the Manga Page section, thanks.
That's about it. Thank you.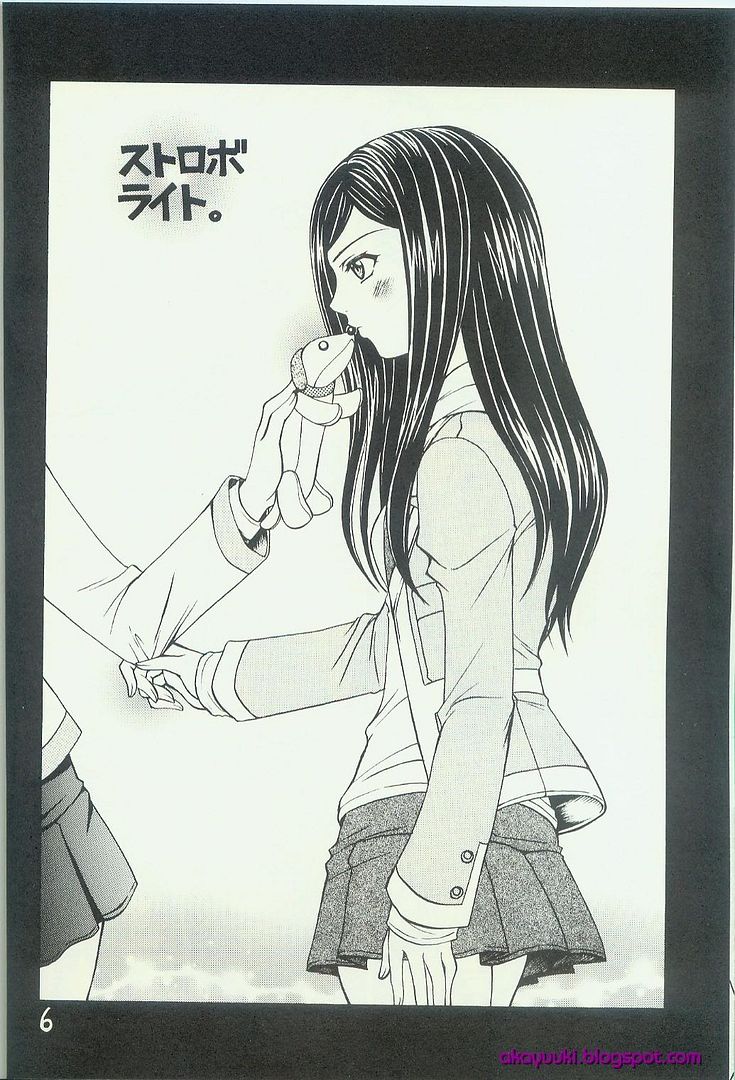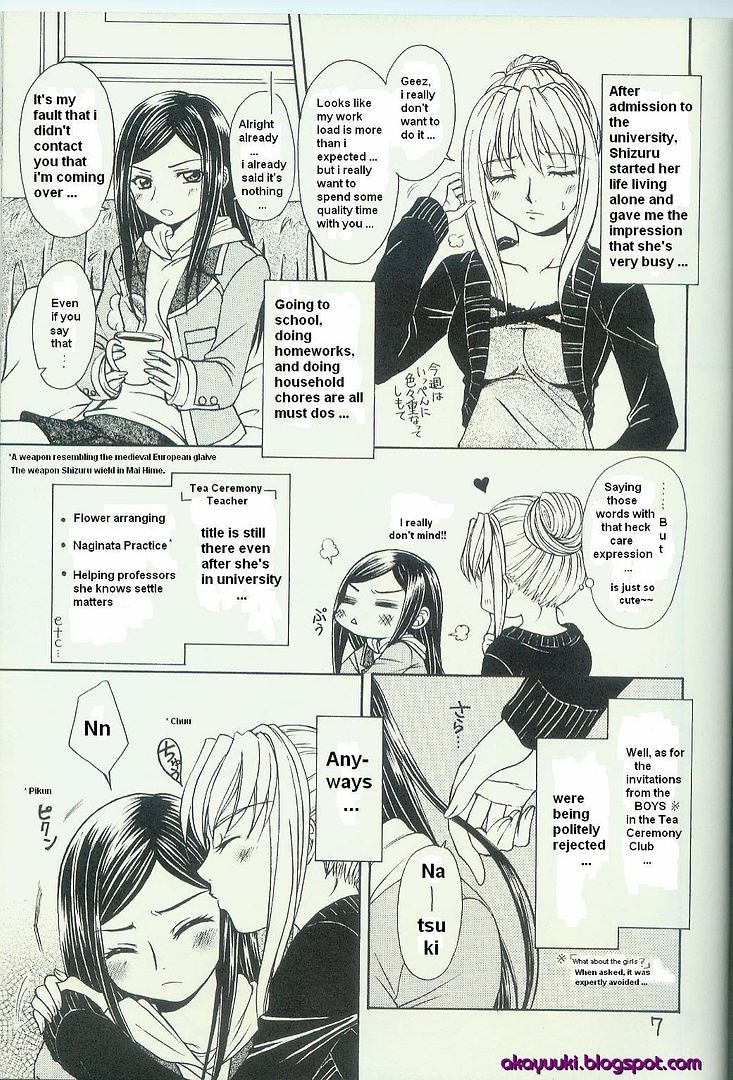 Two pages tonight, =) it's been a long time i had checked up a Mandarin word from the thick Mandarin dictionary lol. So stay tune for Page 7 and 8, two days from now.
Next, here the service report i got from the guy from Singtel. No charge! yay lol.
Next, if you add Bread and Pizza ... what do you get? Breadzza! LoL. Get slices of bread, spread some tomato sauce ... add slices of ham and cheese and bake!
My new specs. Cool cover huh. I'm wearing my old one anyways lol. There's nothing wrong with my old spects really ... but my left lenses is scratched pretty badly so my mum told me to change a new one haha.
Anyways, that's all. Long post ... cya. Wanna go watch the 9 PM detective show and Wishing Stairs woot!
[Signing off @ 9:30 PM]