[Posted @ 6:17 PM]
HAY there, so I tried purchasing from
Honto.jp
instead of Amazon Japan on this purchase and it's pretty good. I saved almost 1000 YEN on shipping charges =O. Since citrus [シトラス] was out of stock in Amazon JP ;A; so I'm like what the heck, I'll just try honto.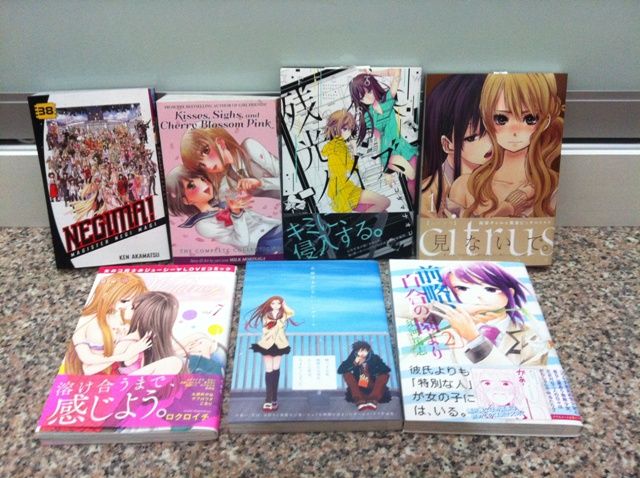 NEGIMA! #38 [END], Kisses, Sighs and Cherry Blossom Pink, 残光ノイズ, citrus,
Yuri Hime Wildrose #7, 名前はまだない, 前略、百合の園より #2
There are the two purchases from Amazon USA but I'm lazy to make it into another blog post so, I'll just slot them in xD Also I'm satisfied with the order so I'll probably stick to honto now =P I chose the EMS shipping because ASIA IS AWESOME. We get good prices and fast delivery time, so gtfoSAL (sorry NA people).
DA-DA-DUM, I have a copy of citrus to give away :3 I'm feeling pretty generous these days lol. I'm making it a random commenter give away again so just post on how badly you want this copy of citrus xD I'll give this a month's deadline.
COPY GIVEN AWAY!!!!
Good luck!
PS: The list of mangaka from Yuri Hime Wildrose #7 and a SAFE page from Nanzaki Iku's story ;P Yeah it's the continuation from
YH Wildrose #3 - Love Prep Room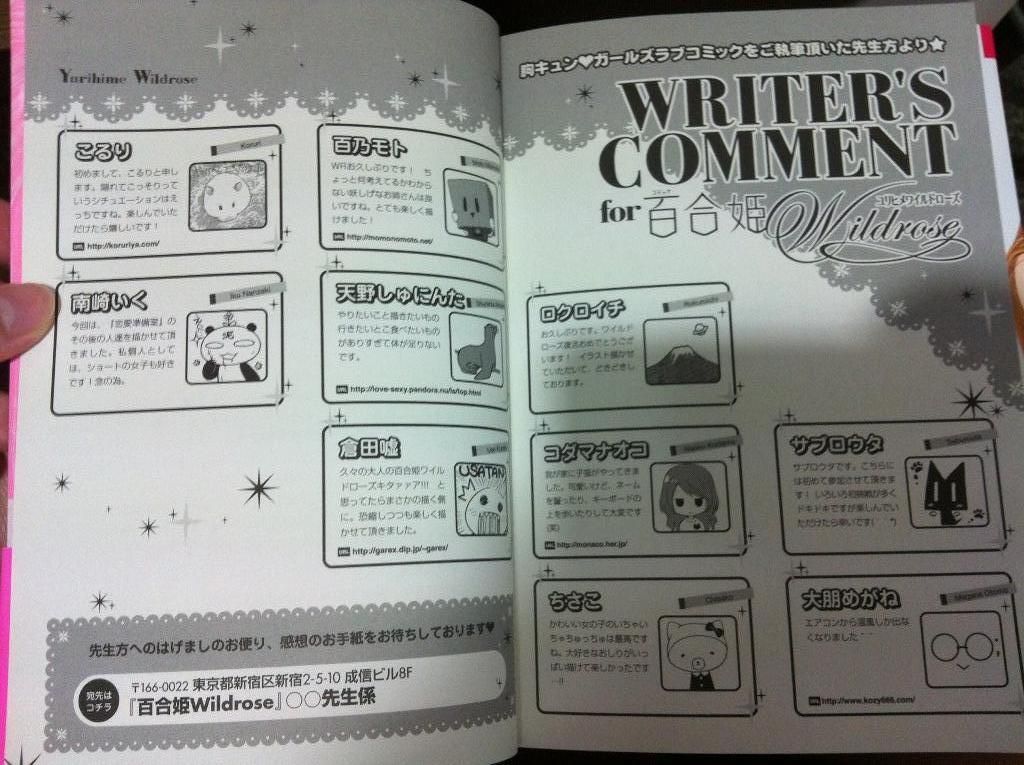 Saburouta
,
Megane Otomo
,
Rokuroichi
,
Kodama Naoko
,
Chisako
,
Momono Moto
,
Amano Shuninta
,
Kurata Uso
,
Koruri
and finally Nanzaki Iku [Do I even need to link her?]. Sources: Dynasty-Scans and pixiv.