[Posted @ 2:40 PM]
Whoa, 50,000+ hits, really alot for me ... i dun even have that many friends -.-||, sob, although i dunno who were the ones accessing my blog ...
A big thank you =).
This really motivates me to blog more anime/mangas, some bits and pieces of my oh so boring life haha.
To thank everyone out there, here's a little gift from me before i go and start doing a first impression post of anime, 'Ouran High Host Club' and Gokujou Seitokai Ep 17 =).
My love to all with Ritsuka and Soubi from 'Loveless' =)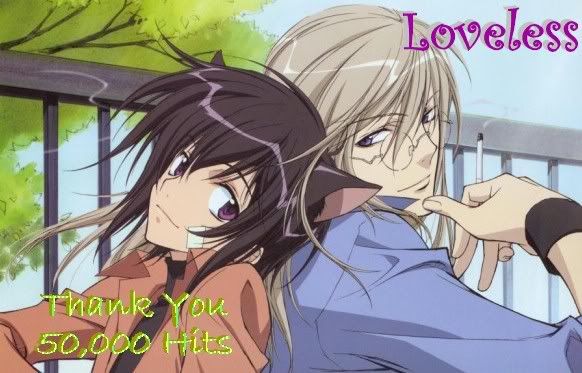 Cya later for Ouran High Host Club post. =)
[Signing off @ 2:55 PM]