[Posted @ 9:26 PM]
In case there's a second subject, so i'll just put [1] for the moment lol. There'll surely be more YanZi Merchandises to come XD WHEE!
Yesterday, CCC from YanZiUnlimited was selling some YanZi posters too, but i no money le lol, need to buy manga, buy hard drive, buy PC and make my bank account look 'rich' LOL. Sigh. Anyways, here's some stuff i bought from him a long time ago lol and got it just yesterday.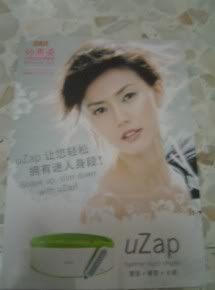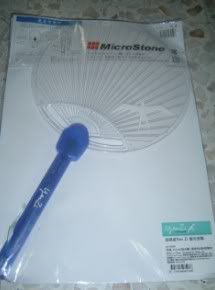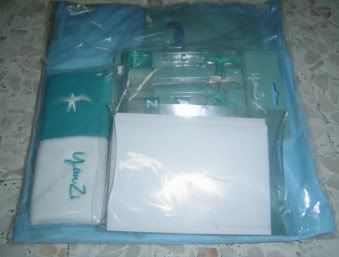 In this bag of goodies, there's a YanZi T-Shirt, YanZi KeyChains, YanZi Handphone KeyChain, YanZi Landyard, YanZi Metallic Stick-On, YanZi 'The Moment' Envelopes and YanZi WristBands.
Cool eh? I might wear the T-Shirt when i go out hahaha. XD. I'm proud to be a YanZi fan =].
[Signing off @ 9:38 PM]