[Posted @ 10:43 PM]
Bought some VCDs 'Underworld' and 'The Cave' today in Thomson Plaza XD and dad brought us to some showroom and whoa, that place we went got 5 bathrooms, dunno so many for wat -.-||| Anyways, the rooms were big and stuff but the living room and kitchen were abit small. Ah anyways, here's the pictures i took in yesterday's NTUC May Day Concert 2006!!! WHEE!
We have been waiting there in the hot, scorching sun for 5 hours!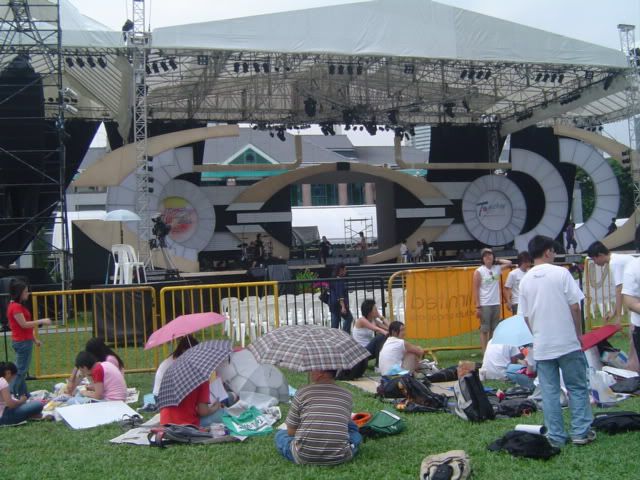 YanZi came out for rehearsal at around 3 PM, and we took photos yay! Someone yelled for YanZi to strike a pose and she did LOL, so cute!!!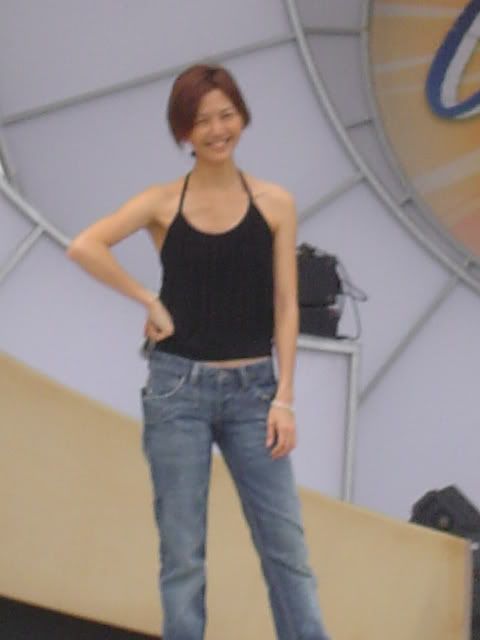 For the rehearsal, YanZi sung 'Yu Jian', 'Ben' and 'Meng Bu Luo', then she left. Awww!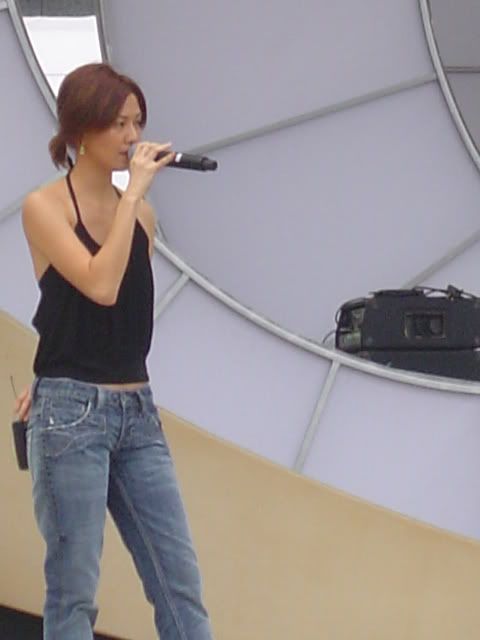 Ok, then the concert started, but I'm lazy to post all the pics, so I'll just post some photos i like la and of course YanZi. Anyways, here's Cai Chun Jia.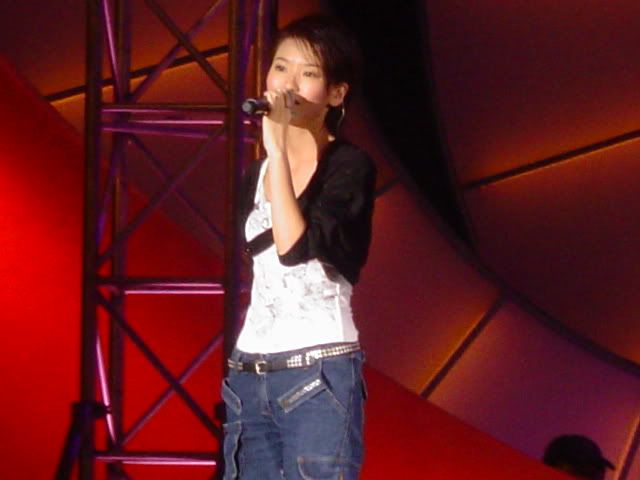 A-Do, he sung 'Jian Chi Dao Di' and ... i dunno lol.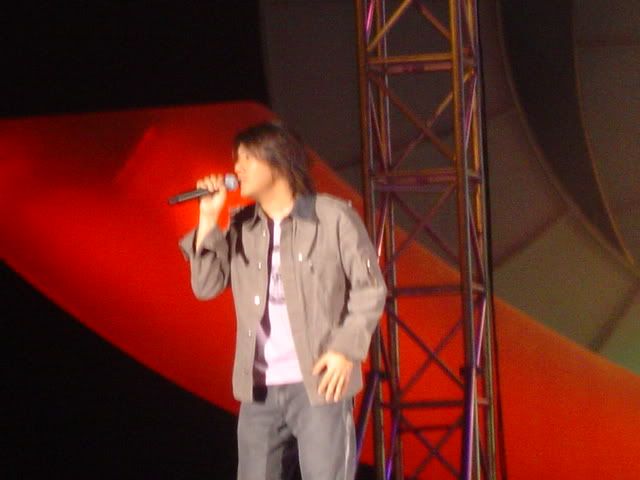 The most requested song is ... ... ... 'BEN' YAY and second is 'Tian Hei Hei', so YanZi sung both XD.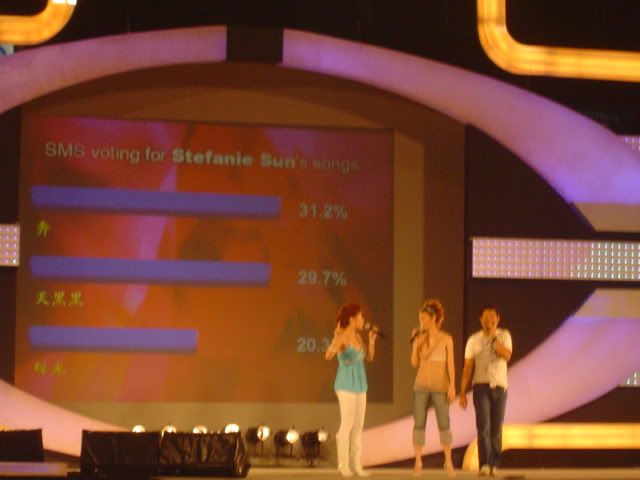 YanZi singing 'Ben'.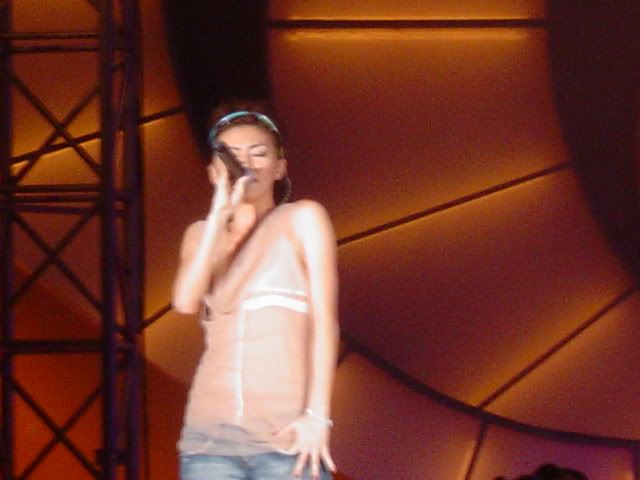 YanZi singing 'Tian Hei Hei'.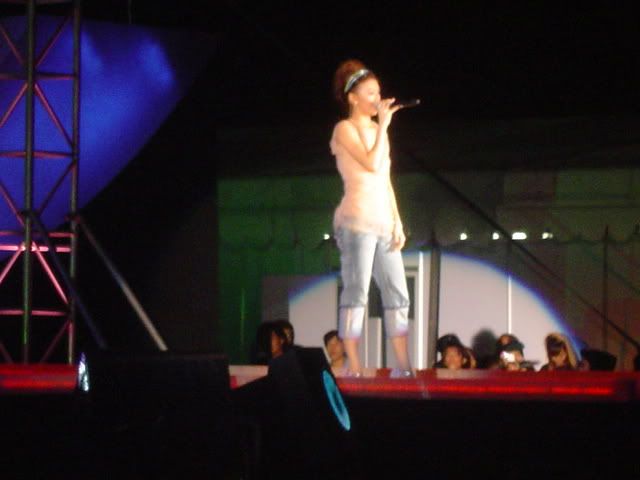 Ahhh, so nice~~~~~~~~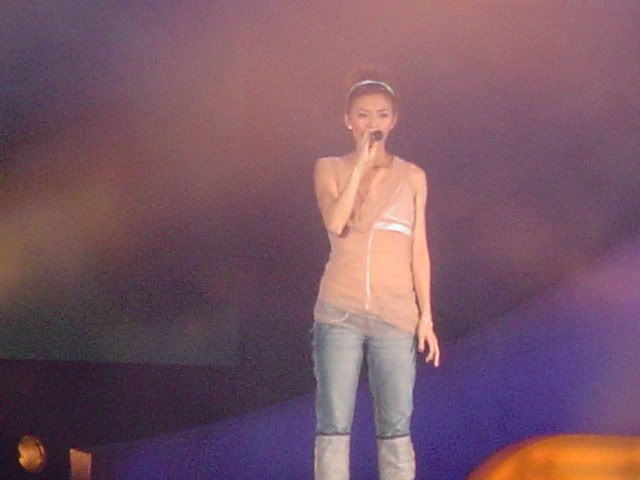 YanZi singing 'Meng Bu Luo'.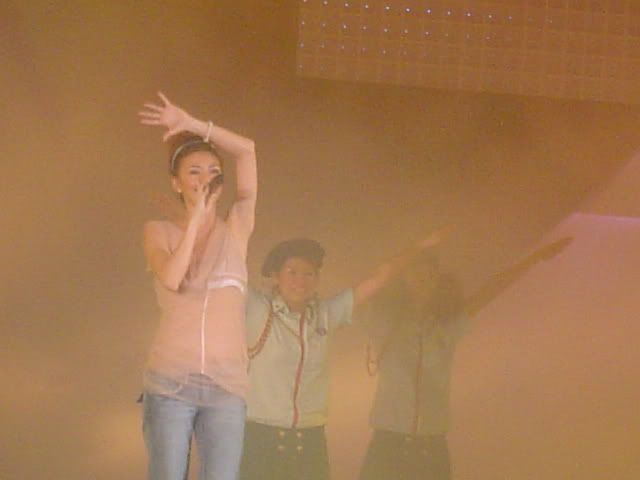 Finale, singing 'Happy Workers'.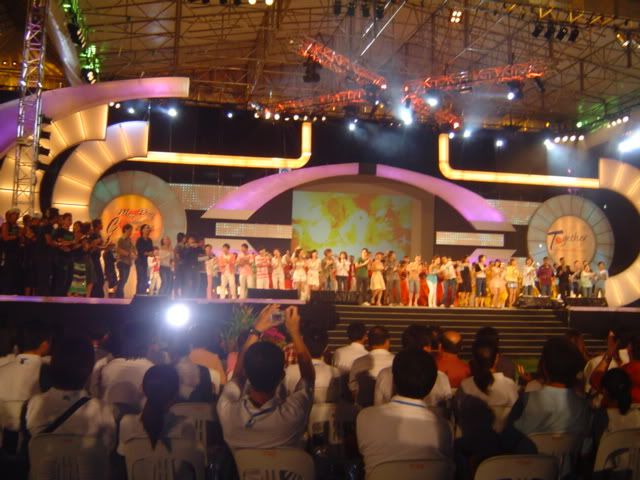 The End, byebye!!!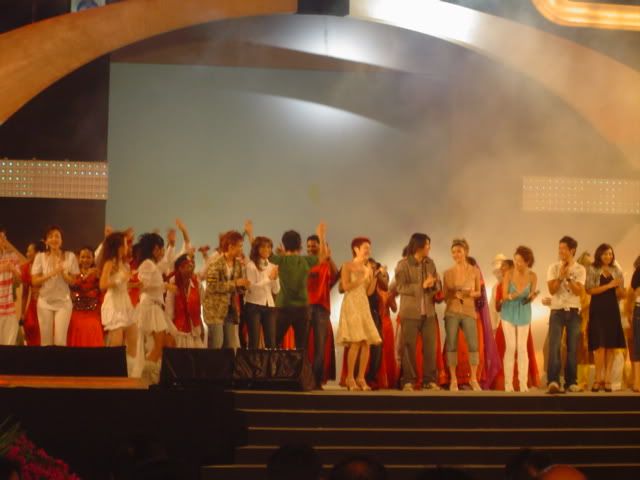 Nice right!!! YANZI ROCKS! LOL. Waited till 9.45 PM, YanZi then come out whoa laoz, almost died there lol. I think some NP TB14 classmates saw my message lol, if you didn't, here it is XD.
'Ngee Ann Poly TB12/14, i miss u guys, esp the xiao zha bos lol - Zhenru'
XD XD XD, I was thrilled to see my message, i sent 3 in and only one came out, wat the hell lol.
Anyways, I'll post Strawberry Panic! Ep4 tomorrow and probably Strawberry Panic! manga Chapter 8 spoilers!!! WOOT!
[Signing off @ 11:04 PM]