[Posted @ 6:56 PM]
!!!!!!!!!!!!!! SPOILER !!!!!!!!!!!!!!
Don't say I didn't warn YOU!
Just saw this at a Japanese Strawberry Panic! blog. The 2 screenshots below are taken from
Mori's Ichigo Gari
=O.
Click on the pictures and out pops a window with a bigger, clearer dimension.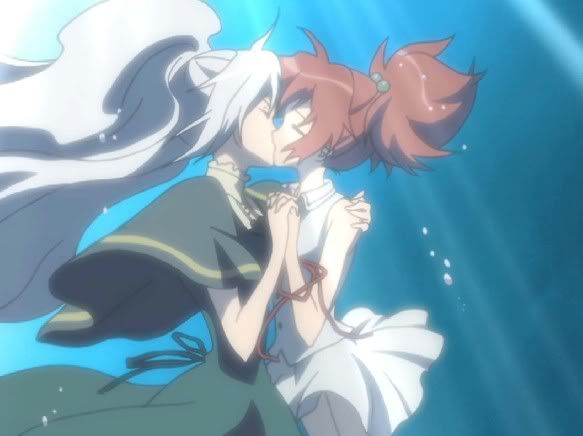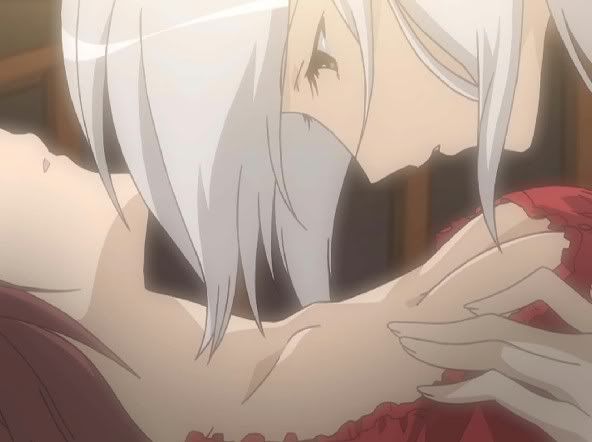 Please tell me I'm not dreaming. *Pinches* OUCHIE! ... Alright, after 11 episodes of 'hit and miss', Shizuma finally hit the bull's eye this time!!!! And probably got even more than a kiss ... maybe *grins* can't wait for Tuesday for the sub to come out~~~ AHHHH!
Edit: [Something random, if you're bored, scroll down =)]
Bonus pics =)
It's Fathers' Day tomorrow but it's my daddy's birthday today ... we had steamboat and self-baked cake tonight to celebrate both at the same time lol. Here's some pics of the self-baked cake ...
Eh it's brownies or whatever, actually it's what we make usually la haha, click
here
; see any differences? No? Toldja! LoL. Oh, as for the 5 candles, my daddy ain't 5 year old ... he's 50 already! ... Holy crap.
Oh yeah, btw, tomorrow I'm going to my cousin's house-warming, birthday, uh registration of marriage and fathers' day celebration all at the same time LOL! Freaking nuts. So I'll probably post the Mai Otome doujinshi a little later ... =).
[Signing off @ 7:27 PM]