[Posted @ 8:05 PM]
!!!!!!!!!!!!!! SPOILER !!!!!!!!!!!!!!
Don't say I didn't warn YOU!
...................
...............
...........
........
......
...
Figured I put this space, but sometimes I think, what's the use, you're still scrolling down anyways lol.
Thanks to Ran, I practically ran to my lappy when I came home and went to the Japanese Strawberry Panic! Offical Blog site. The 3 screenshots below are taken from
Mori's Ichigo Gari
=O.
Click on the pictures and out pops a window with a bigger, clearer dimension.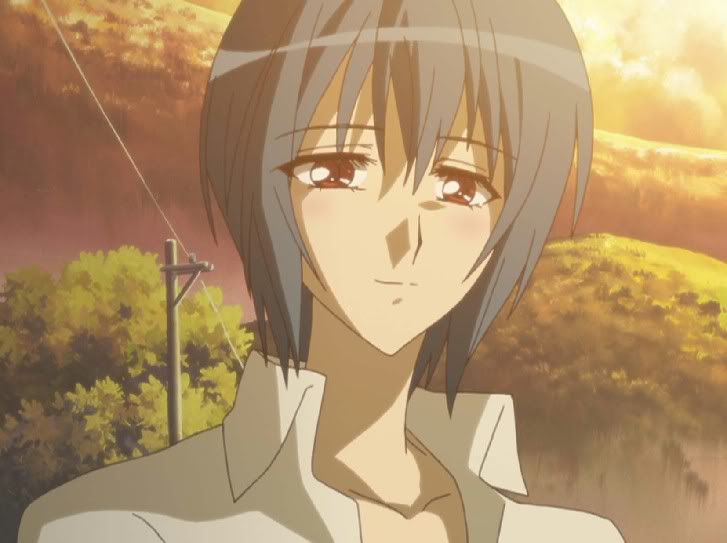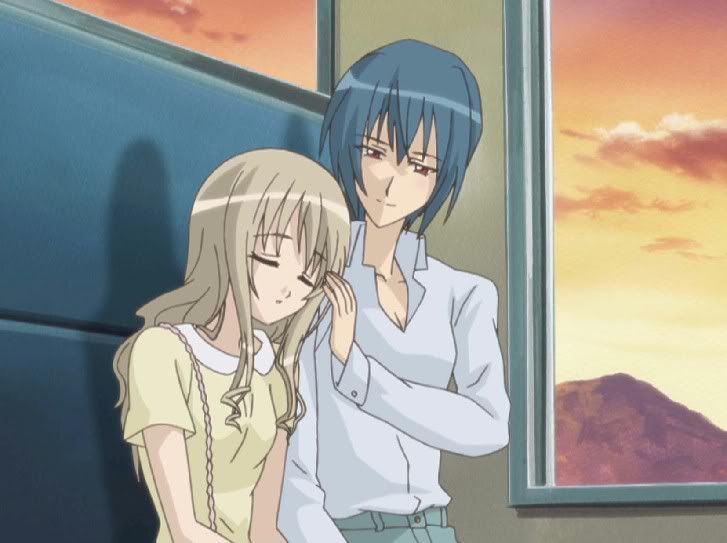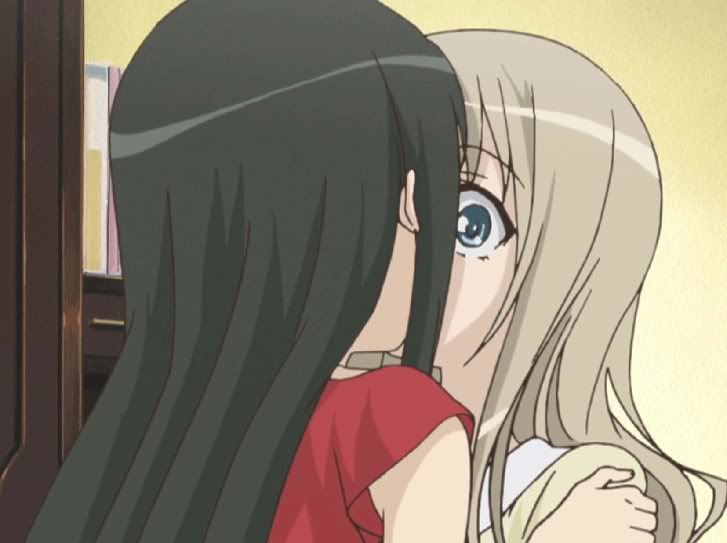 My own assumption from the screenshots;
Amane and Hikari goes out on a date while jealous and angsty Yaya stays home and wait. The relationship between Amane and Hikari grew deeper. Hikari goes back, overjoyed and began blabbling about her date with Amane. Jealous Yaya couldn't stand it no more and kissed Hikari. - END - Ok, let's see how accurate my assumption is lol.
Preview;
After Yaya kissed Hikari in Ep13, it brings us to the little estranged situation between Hikari and Yaya in Ep14, 'More Than Best Friends', OHHH CAN'T WAIT!!! XD. Will Yaya finally pour all her feelings out in Ep14? How will Hikari reply?
If you can read Japanese, here's a brief summary of Ep14 taken from
here
.
'ある事件がきっかけで、光莉と夜々(やや)が疎遠になってしまった。渚砂は2人を仲直りさせたいと思うが、どうしていいのかわからない。そんなとき渚砂は、ふと自分と玉青の関係を振り返り「光莉と夜々をつなぐ大事なものがあれば、仲直りできるのでは?」と考えるのだが... ...。'
I tried to translate it on an online tranlator, it gave me ... ;
'A certain incident with opportunity, light with at nights (a little) became estranged. The beach sand we would like to be reconciled 2, but you do not know whether why it is good. If such a time the beach sand suddenly by your look back at the relationship of ball blue and "light with are important ones which at nights are connected, with can be reconciled? "With you think, but .......'
LOL!!!
Anyways, while surfing around for Strawberry Panic! stuff, I chanced upon a Strawberry Panic! Character quiz, curious, I took it ... guess who I turn out to be?! LoL.
Which Strawberry Panic! Character Are You Most Like?

You are Otori Amane! You race horses for St. Spica, as part of the Equestrian club. You are the Prince of the schools. Basically, you would make a better boy than girl, but who am I to judge? You are really suave with the ladies but you seem to have developed an attachment to Hikari-chan. She gave you a scarf, the only present you have accepted from one of your fans! You attend St. Spica.
Take this quiz!



Quizilla |Join | Make A Quiz | More Quizzes | Grab Code
=O.
[Signing off @ 8:24 PM]