[Posted @ 9:18 PM]
Good news and bad news ... well, you should know the good news already ... via the subject haha. As for the bad news, old me was just plain lazy this afternoon that poor StoPani Ep11 sat in my lappy for the whole afternoon and I didn't even touched it XD. So I can't post Ep11 review tonight, tomorrow ok? I promise.
Well on to the good news! Since Apollyon translated Doropanda Tours Mai HiME Volume 5 - Katakoi Mania. Click
here
if you still don't know about it! =O HOW COULD YOU!? LoL. Oh yes, where I am? Oh, yeah so I'm translating Doropanda Tours Mai Otome Volume 2 - Kuruwase Tai No, [Hope I didn't get the Hiragana wrong ...] loosely translated as 'Want To Go Crazy' =O. So on with Page 1 [Cover] and Page 2 =), enjoy!
Disclaimer:
I DO NOT TRANSLATE STUFF FROM JAPANESE TO ENGLISH.
only Mandarin to English.
I do however refer to the RAW [Japanese] version sometimes when translating to kind of double check and make it more 'Real' cos i like it lol.
I do not scan doujinshis, so i don't claim credit for it, i got the scans from
Yamibo
, so please do not ask me where I purchase or scan the doujinshi cos I don't.
I do not draw doujinshis, i'm not that artistic =). So i don't claim credit for doujinshi images/pages in this post. I would had clearly stated the author of the doujinshi so go search for him/her/them.
The reason why I had added my blog URL in the pages is cos ... well, I translated the darn thing from Mandarin to English afterall!
Lastly, thank the translator of Yamibo for translating to Mandarin, if not, I wouldn't be able to translate it to English =).
Click on the pictures and out pops a window with a bigger, clearer dimension.
Please do not hotlink on forums, just paste my blog url and direct them to the Manga Page section, thanks.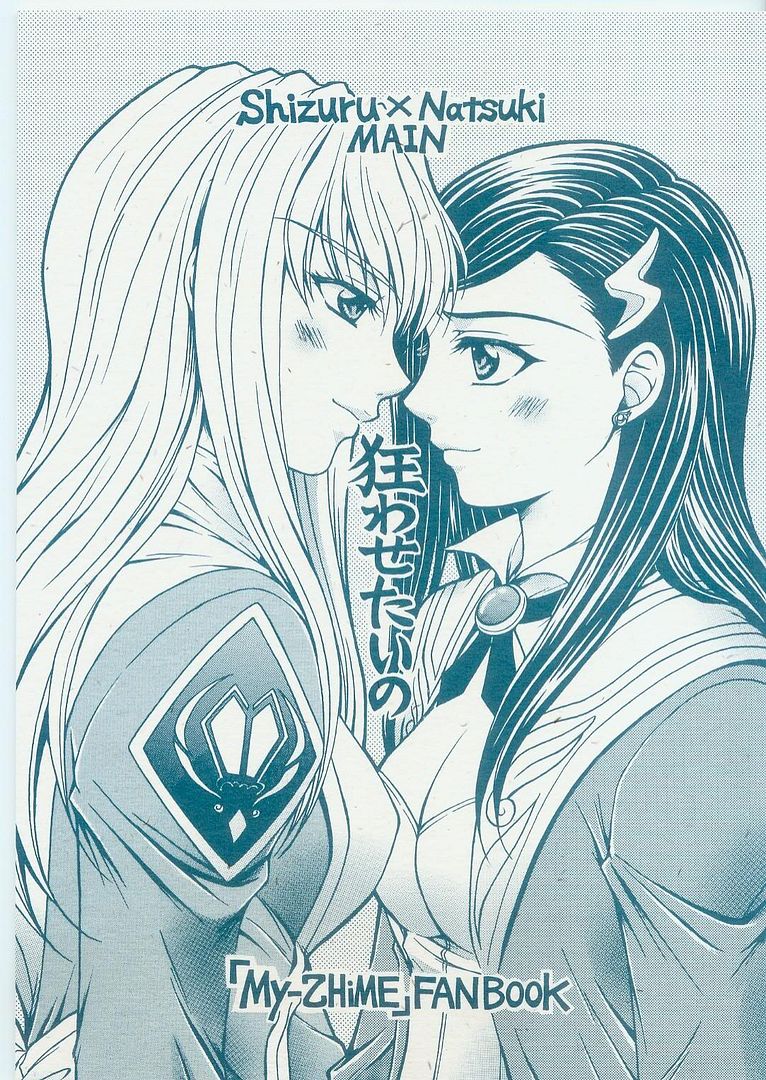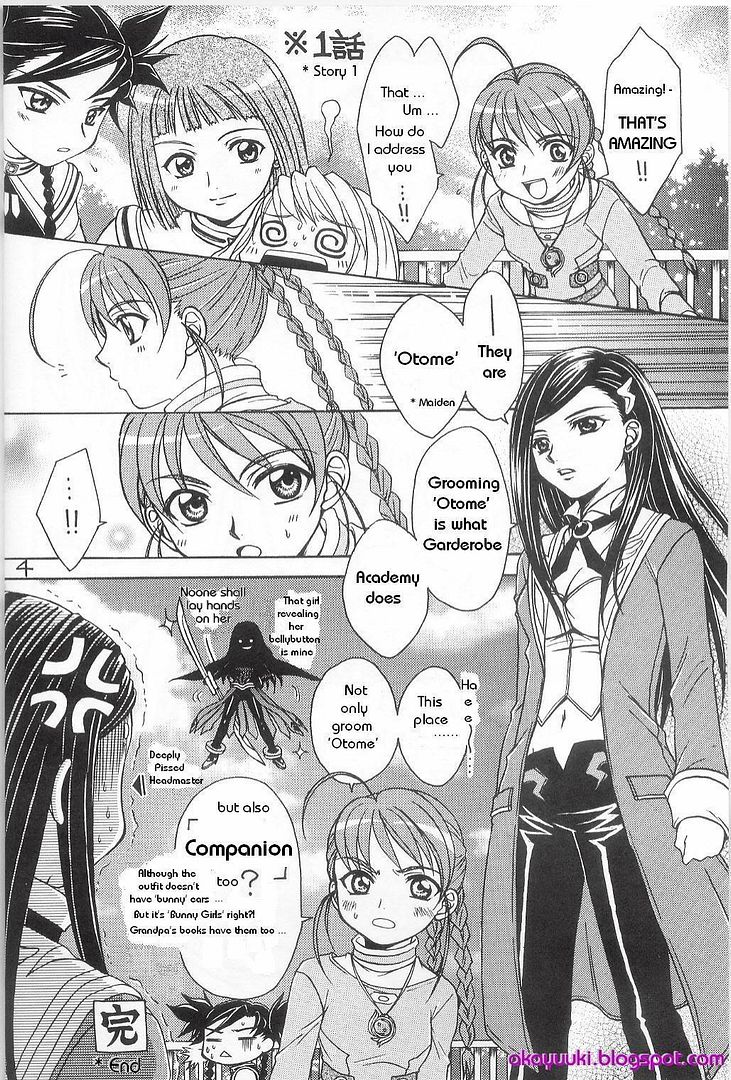 The 'Companion' Arika mentioned in Japanese was actually 'Konpanion' when I checked the online Japanese dictionary ...
konpanion*
(n) Companion; paid companion of a wealthy woman
So Companion and Konpanion are literally the same thing ... just that the Katakana doesn't have the 'Co' word LOL. And I don't want change the meaning totally, by using English words like hostess or escort, so I sticked to using 'Companion' =).
As for the bunny ears and bunny girls ... click
here
if you don't know what they are ...
Oh by the way, if you wondering about Doropanda Mai Otome Volume 1, Volume 2 has the all the content in Volume 1 and even more =).
CYA tomorrow for Strawberry Panic! Ep11~
[Signing off @ 10:17 PM]
PS: I just noticed that I forgot to change the image size limit -.-||| photobucket resized it for me and it became two times smaller haha, hope it's better to read now =).