[Signing off @ 8:29 PM]
My brain's feeling really crampy this week, I've been a brainless, worthless fool since start of March ... now I'm cooped up with stupid driving theory lessons. It's been a while since I read ... ok besides, manga, newspapers and magazines. Maybe I should rephrase that ... it's been a while since I studied LOL. Besides, it's end of the month, my 'brain bandwidth' overexceeded, so must wait for next month for it to restart XD.
Disclaimer:
I DO NOT TRANSLATE STUFF FROM JAPANESE TO ENGLISH.
only Mandarin to English.
I do however refer to the RAW [Japanese] version sometimes when translating to kind of double check and make it more 'Real' cos i like it lol.
I do not scan doujinshis, so i don't claim credit for it, i got the scans from
Yamibo
, so please do not ask me where I purchase or scan the doujinshi cos I don't.
I do not draw doujinshis, i'm not that artistic =). So i don't claim credit for doujinshi images/pages in this post. I would had clearly stated the author of the doujinshi so go search for him/her/them.
The reason why I had added my blog URL in the pages is cos ... well, I translated the darn thing from Mandarin to English afterall!
Lastly, thank the translator of Yamibo for translating to Mandarin, if not, I wouldn't be able to translate it to English =).
Click on the pictures and out pops a window with a bigger, clearer dimension.
Please do not hotlink on forums, just paste my blog url and direct them to the Manga Page section, thanks.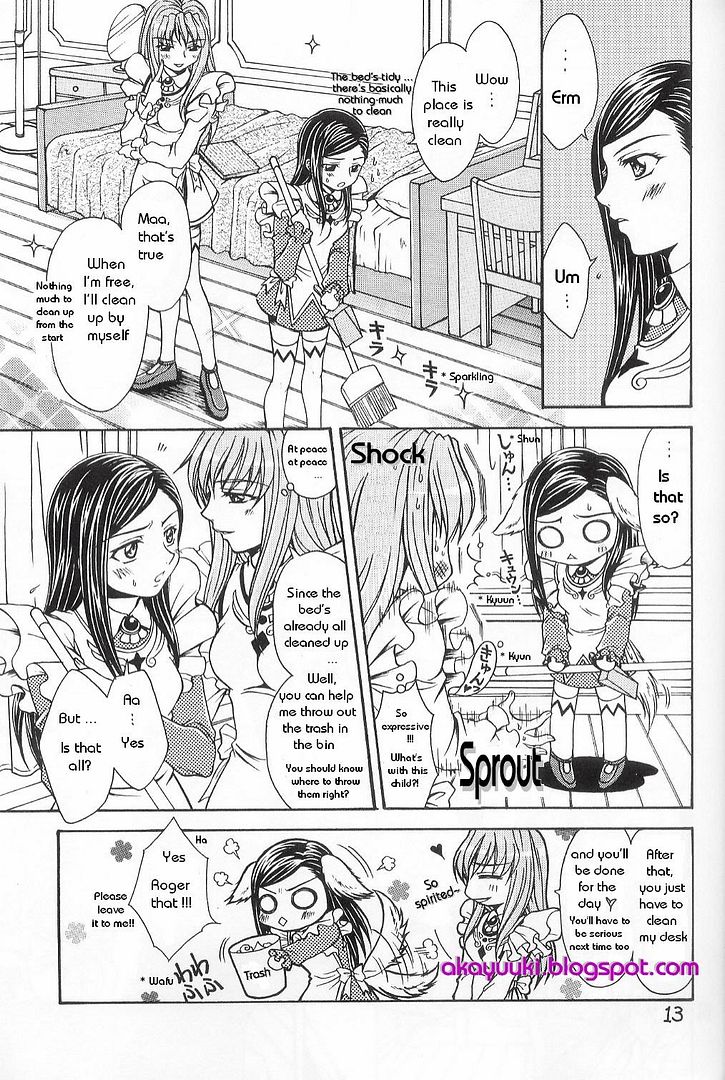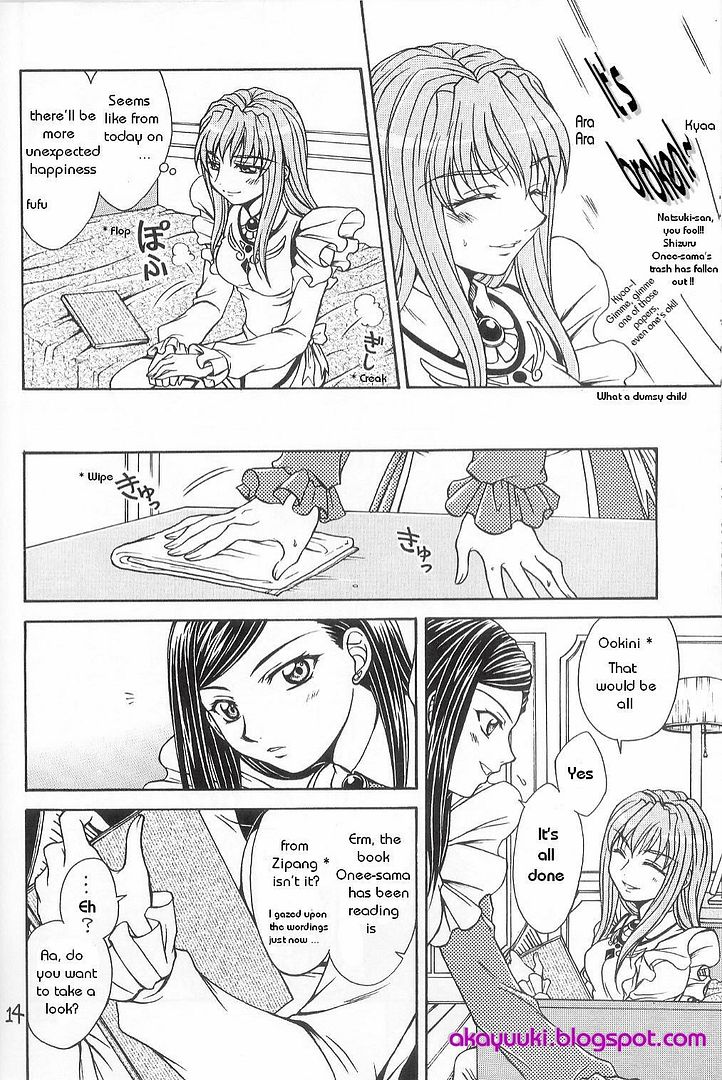 Page 12's sidenotes;
'おおきに', [Ookini] means 'Thank You' in
Kyoto-Ben
. Shizuru-sama fans should pretty much know about this =).
'ジパング', [Zipangu], Zipang, is actually a name of a country in the
Mai Otome
world. For your information, Tokiha Mai, Coral Number 1, Natsuki's rival and friend is from Zipang.
I'll do my best to finish up the last few pages by this weekend and I'll probably start on updating the 'Differences In Strawberry Panic! Anime,Manga,Novel [Updates Frequently]' page next week cos work is boring.
[Signing off @ 8:59 PM]