[Posted @ 4:06 PM]
Alright, I lied, I seriously cannot resist kawaii Shizuru-sama lol.
Disclaimer:
I DO NOT TRANSLATE STUFF FROM JAPANESE TO ENGLISH.
only Mandarin to English.
I do however refer to the RAW [Japanese] version sometimes when translating to kind of double check and make it more 'Real' cos i like it lol.
I DO NOT DRAW doujinshis, I got the scans from
Yamibo
. The author of this doujinshi is 'Doropanda Tours' hence I don't claim ANY credits for it.
Click on the pictures and out pops a window with a bigger, clearer dimension.
Please do not hotlink on forums, just paste my blog url and direct them to the Manga Page section, thanks.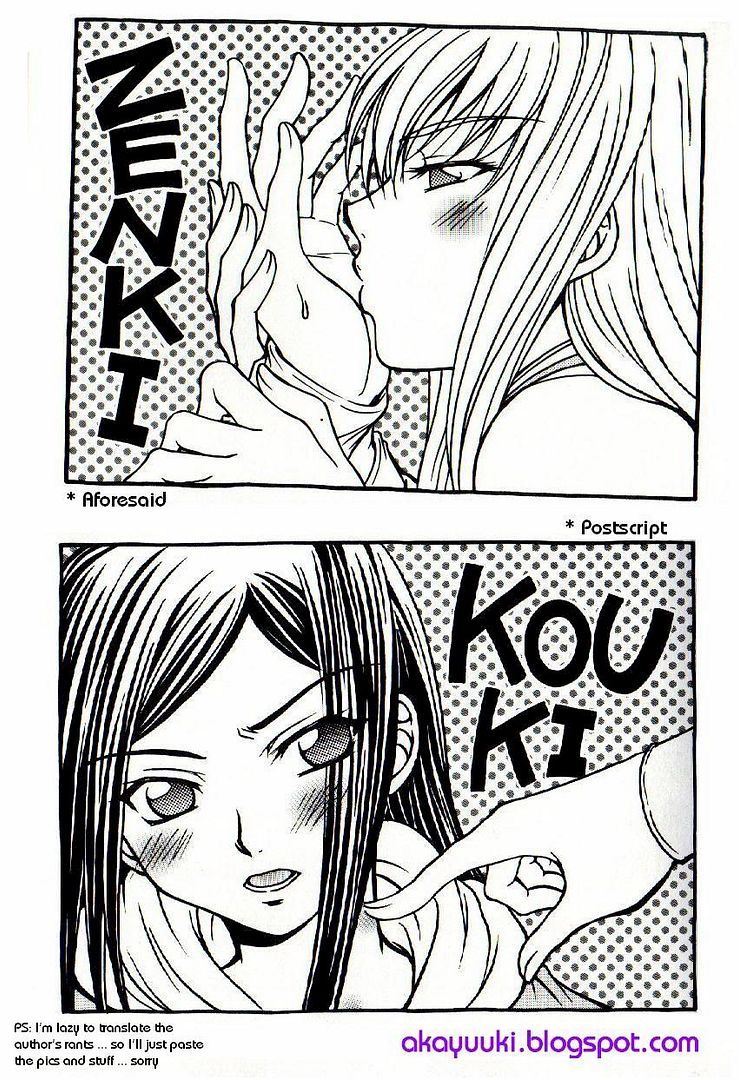 =) hope you guys enjoy the last day of 2006 ... and welcome the new year, 2007.
Happy New Year!
Since I'm in a happy mood today ... I'll post up the cover for Doropanda Tours NEW Mai Hime Volume 8 Doujinshi here!~ Got it fresh from the oven, I've helped up links to the file in
Yamibo
, so don't request for the file here, go there. Oh yes, it's in Japanese.
Volume 8's kinda hot, eating oranges, licking, kisses here and there heh. Oh yes, fingers sucking too ... *grins*
[Signing off @ 4:48 PM]