[Posted @ 7:33 PM]
Wishes from Strawberry Panic!~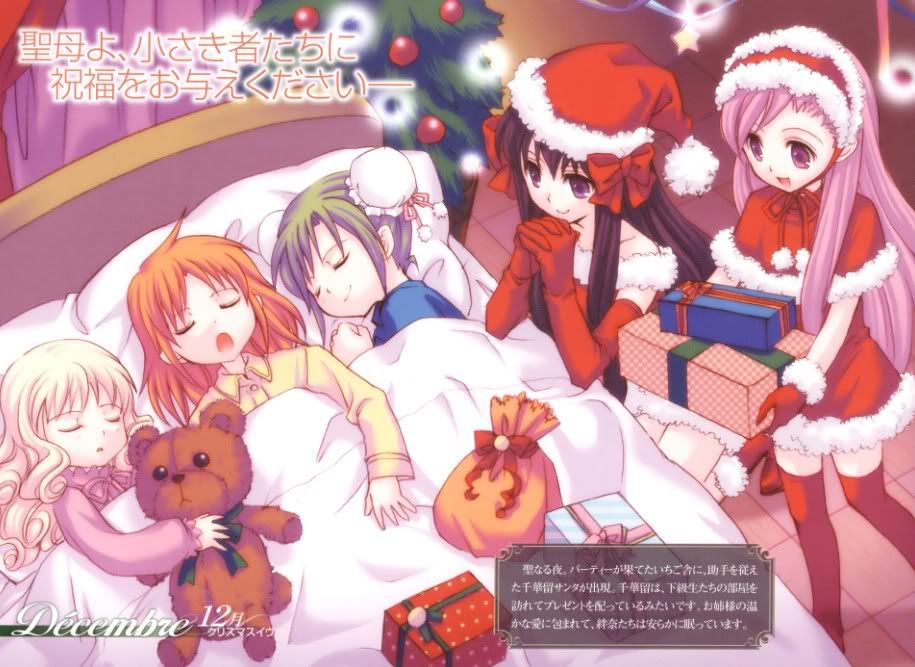 As per request from HQ who wanted to see food pictures lol ... here you have it, my dinner XD.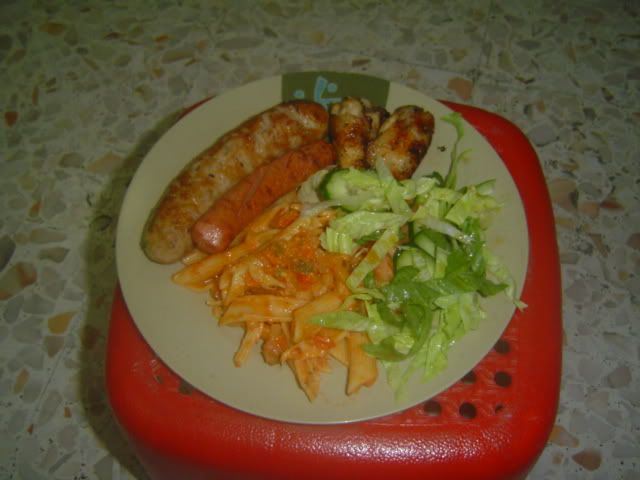 Made pasta again today ... but it's not as nice as before la ... kinda impromptu, the bbq sausages and chicken wings too.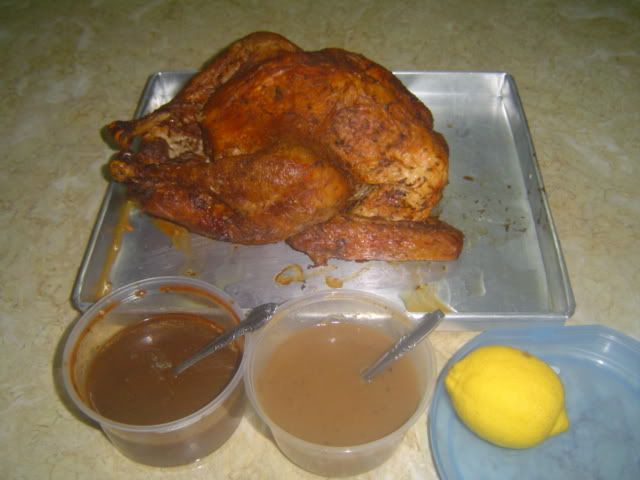 What is christmas without the TURKEY!? Muahaha.
Last but not least, Merry Christmas To All and may all your wishes come true. CYA!
[Signing off @ 7:52 PM]