[Posted @ 11:21 PM]
Argh, I was busy playing Maple Story ... forgot about blogging ...
Disclaimer:
I DO NOT TRANSLATE STUFF FROM JAPANESE TO ENGLISH.
only Mandarin to English.
I do however refer to the RAW [Japanese] version sometimes when translating to kind of double check and make it more 'Real' cos i like it lol.
I DO NOT DRAW doujinshis, so I don't claim ANY credits for it, I got the original doujinshi from
Maitake
, so please refer there for the original version, I'm just translating for those non-Japanese readers =). So don't ban me for it =(.
Click on the pictures and out pops a window with a bigger, clearer dimension.
Please do not hotlink on forums, just paste my blog url and direct them to the Manga Page section, thanks.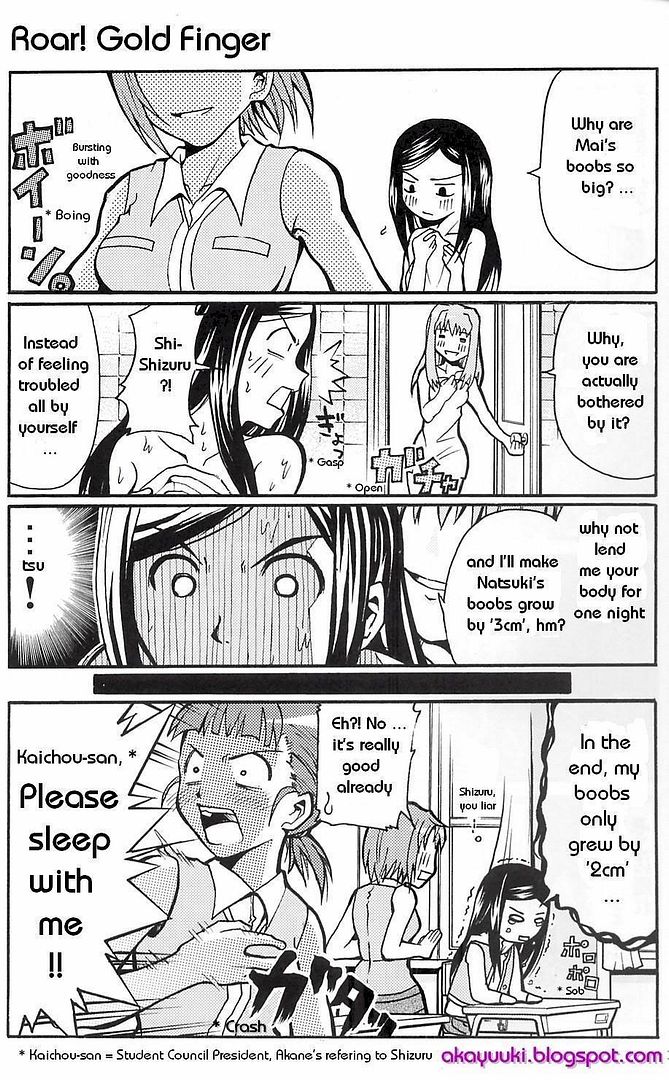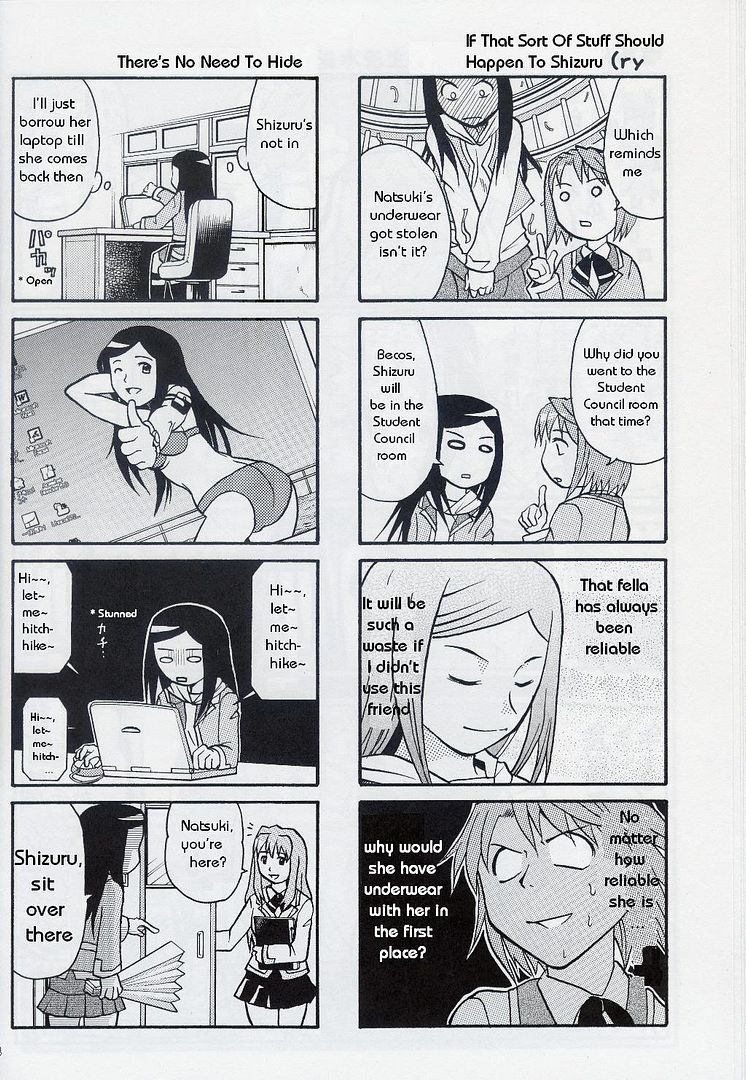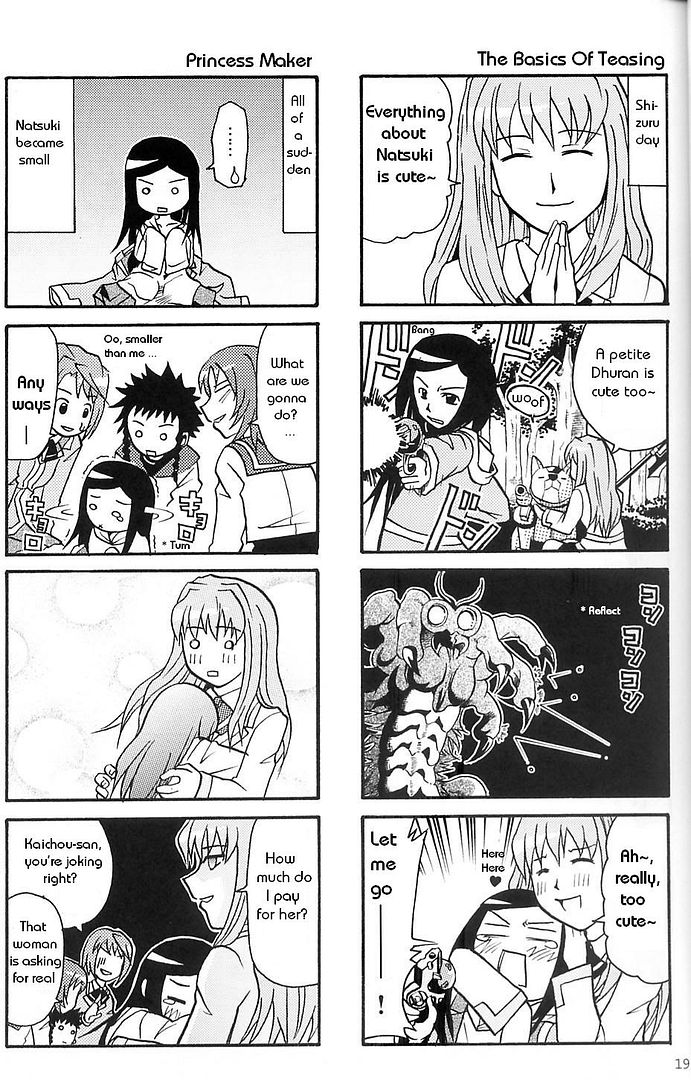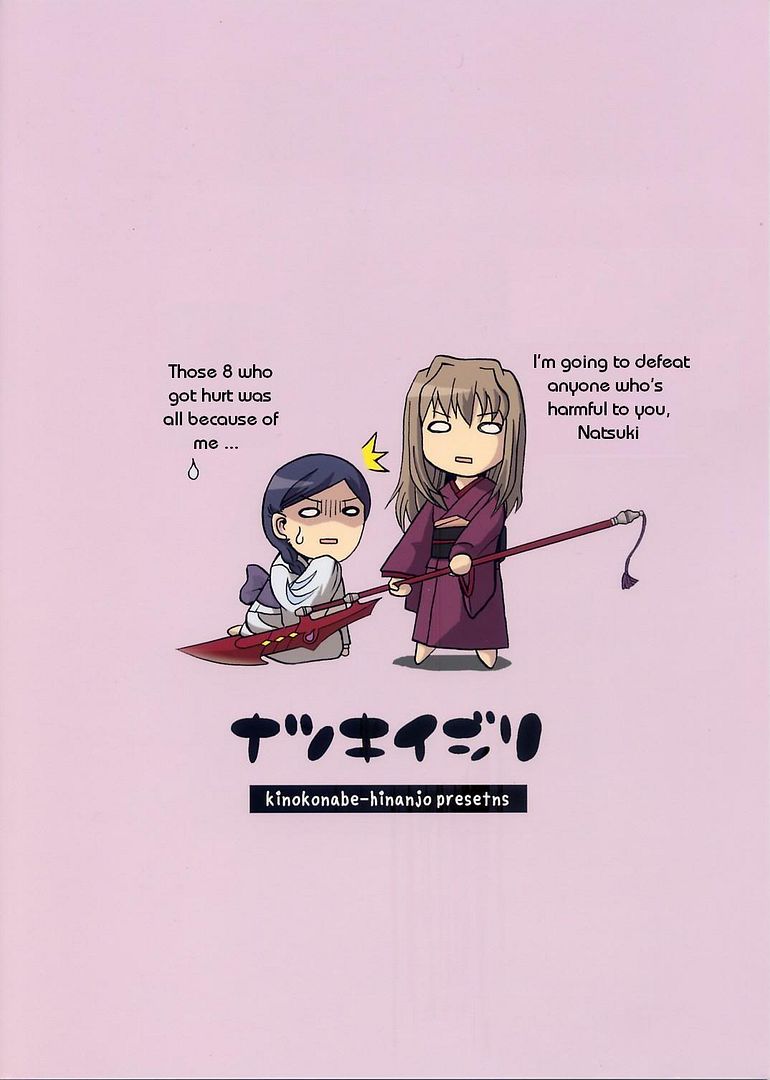 However, I managed to finish the Maitake My-Hime Doujinshi~~ Yay. Actually it's not the end yet, cos there's another 5 pages not translated in Mandarin yet. Anyways, I'm going to start on the KonoSetsu doujinshi, 'One Life' by RAKU-GUN. Expect pages 1 and 2 next week =). It's gonna be a pretty long ride ... 38 pages! Ahhhhh~. Cya.
[Signing off @ 11:25 PM]