[Posted @ 9:57 PM]
Otoboku Ep10 up and summaries updated on tomorrow.
Disclaimer:
I DO NOT TRANSLATE STUFF FROM JAPANESE TO ENGLISH.
only Mandarin to English.
I do however refer to the RAW [Japanese] version sometimes when translating to kind of double check and make it more 'Real' cos i like it lol.
I DO NOT DRAW doujinshis, so I don't claim ANY credits for it, I got the original doujinshi from
Maitake
, so please refer there for the original version, I'm just translating for those non-Japanese readers =). So don't ban me for it =(.
Click on the pictures and out pops a window with a bigger, clearer dimension.
Please do not hotlink on forums, just paste my blog url and direct them to the Manga Page section, thanks.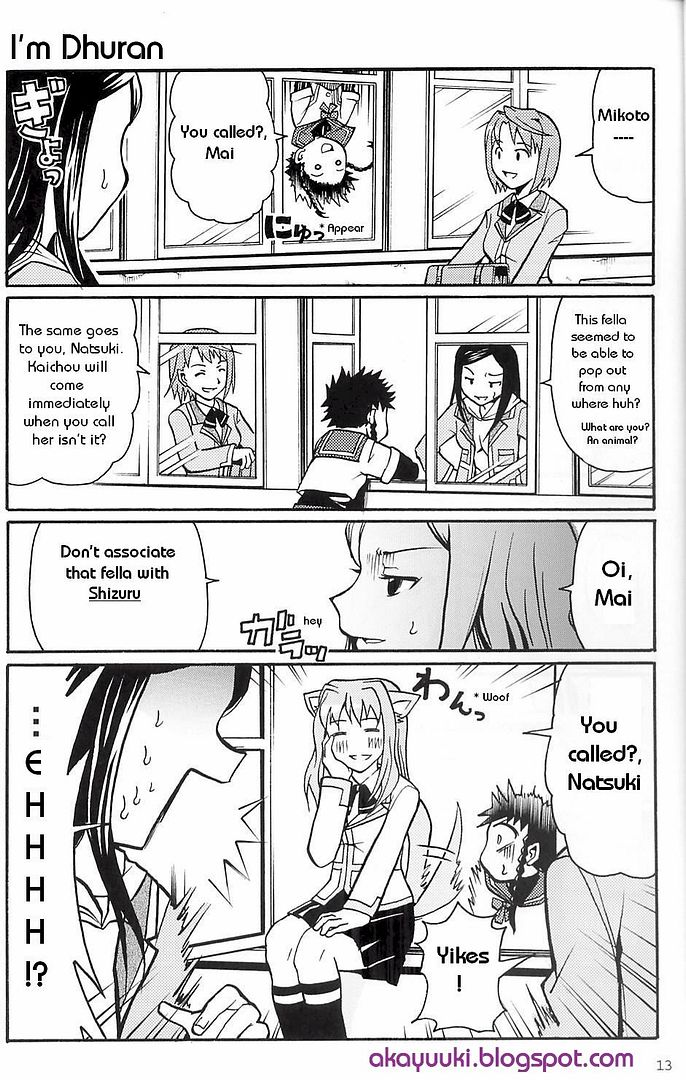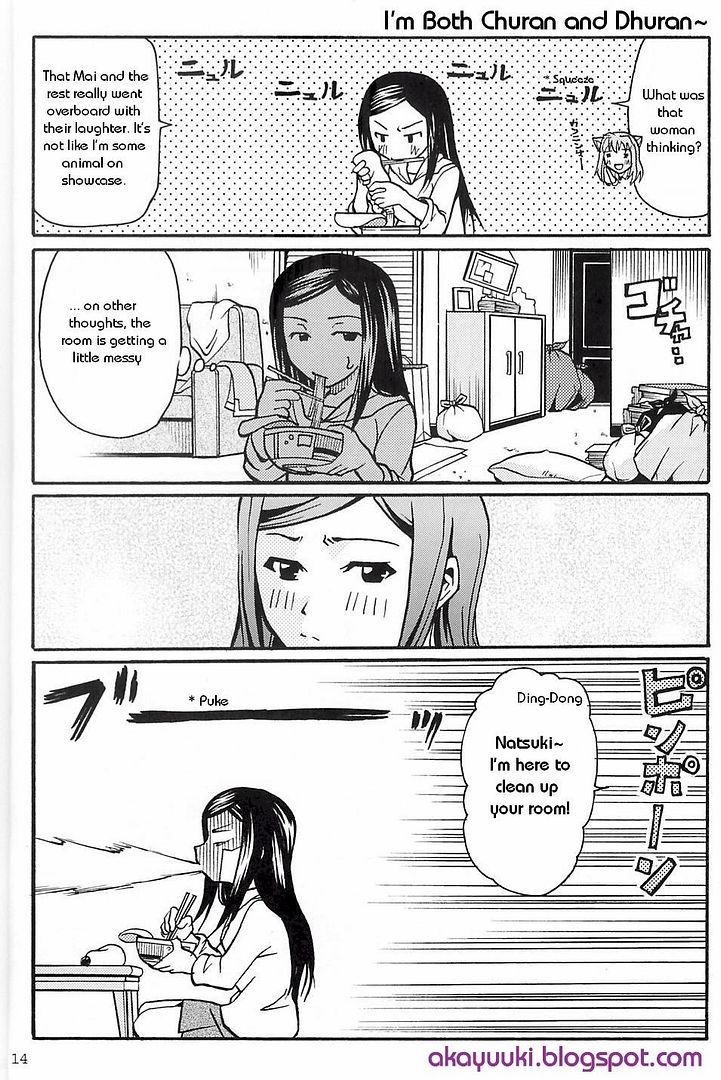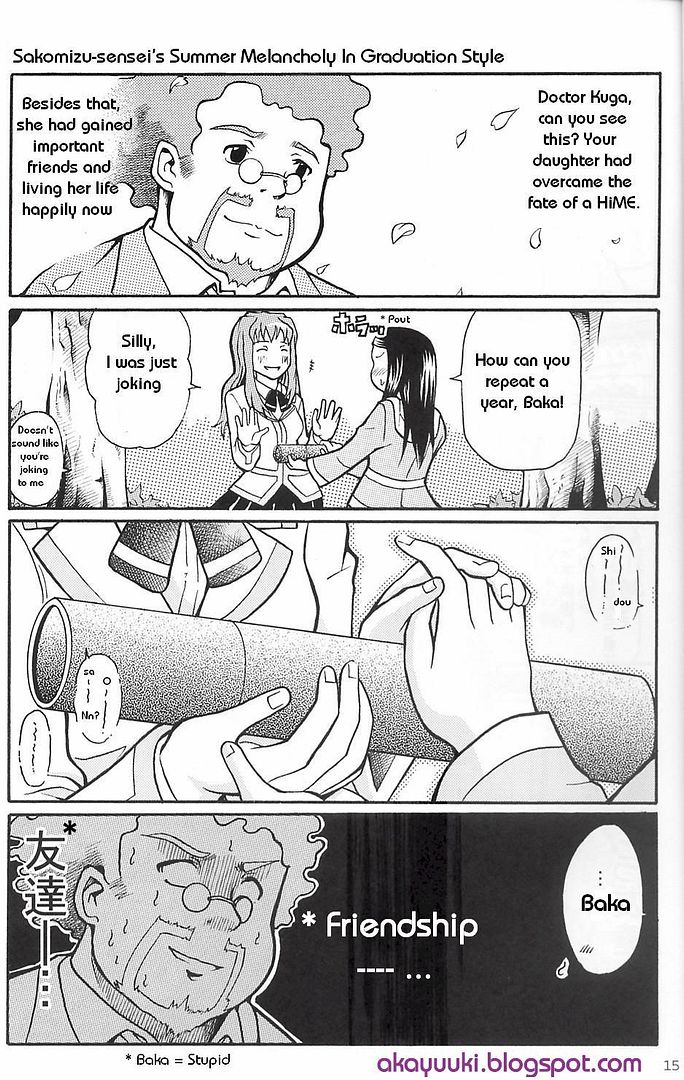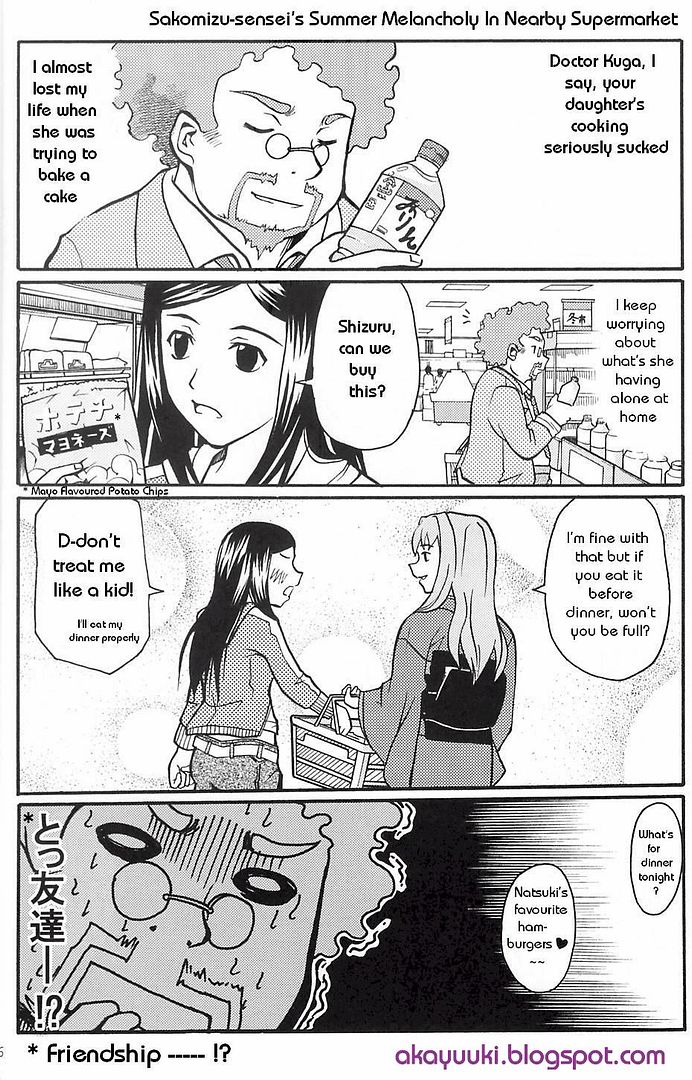 I want to finish this doujinshi up by this weekend and start on the KonoSetsu doujinshi =) ... just 4 pages to go!!
Feedback will be nice XD.
Btw, ChuangYi [Singapore] had licensed Shinjo Mayu's latest work, '愛を歌うより俺に溺れろ!' aka 'Blaue Rosen' in English ~~~~ Darn happy sia and also yay to 'Kaikan Phrase' ... will 'Love Celeb' stand a chance!? I feel like I'm reading some yaoi manga when I read 'Blaue Rosen' lol ... the female main character's too 'manly' hahaha. Oh, #1 is already out, so ... grab it now or something haha. Well cya, sleep for an hour before watching Inuyasha and Get Backers on TV.
[Signing off @ 10:05 PM]