[Posted @ 4:03 PM]
Your friendly amazon
link
.
Chikaru and Kizuna from St Lulim on the cover this time =).
Disclaimer:
I DO NOT scan, so I don't claim ANY credits for the scans I've posted, I got them from
Yamibo
, so please do not ask me where I got my scans again.
Click on the pictures and out pops a window with a bigger, clearer dimension.
Please do not hotlink on forums, just paste my blog url and direct them to the Strawberry Panic! Page section, thanks.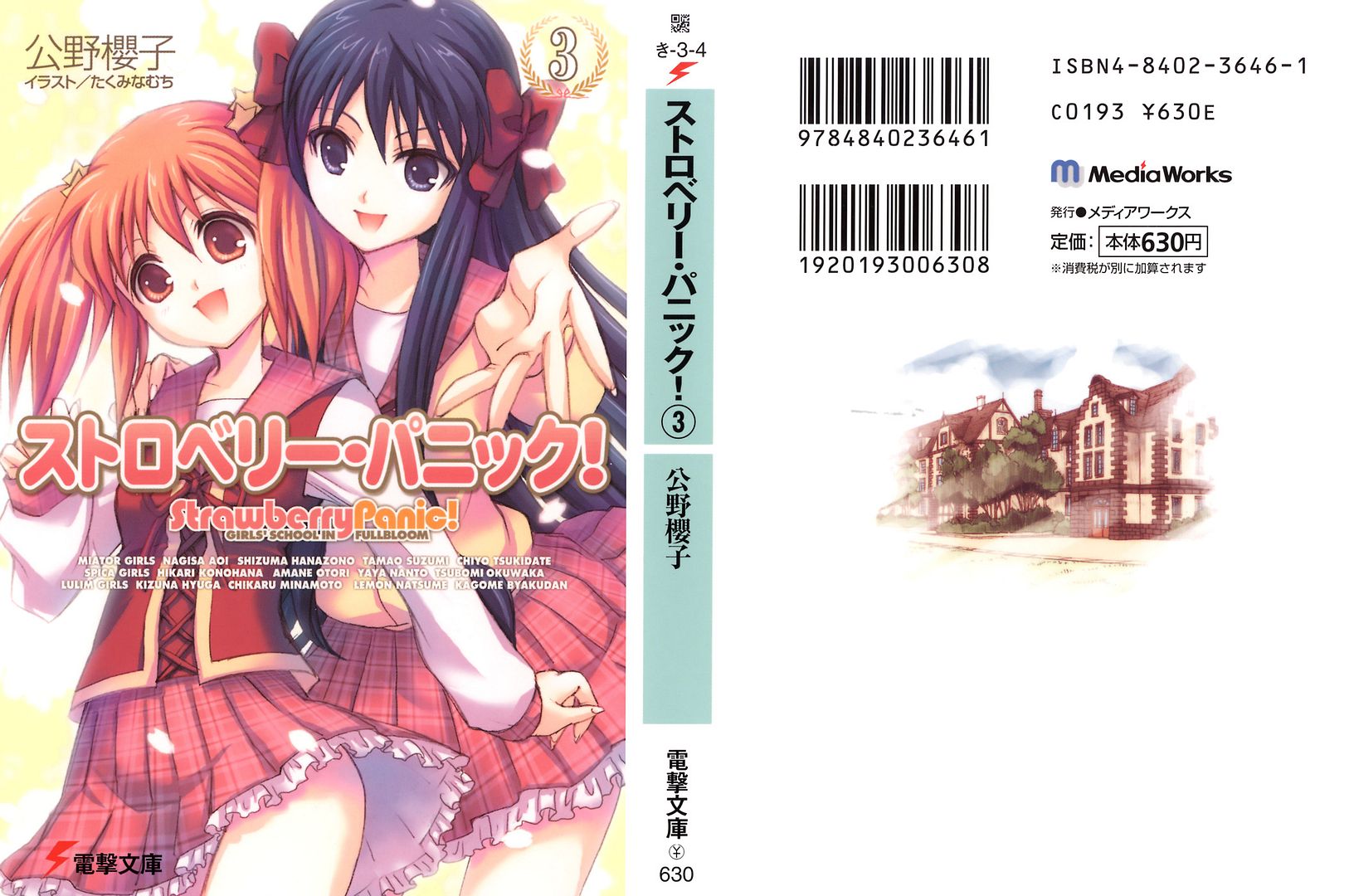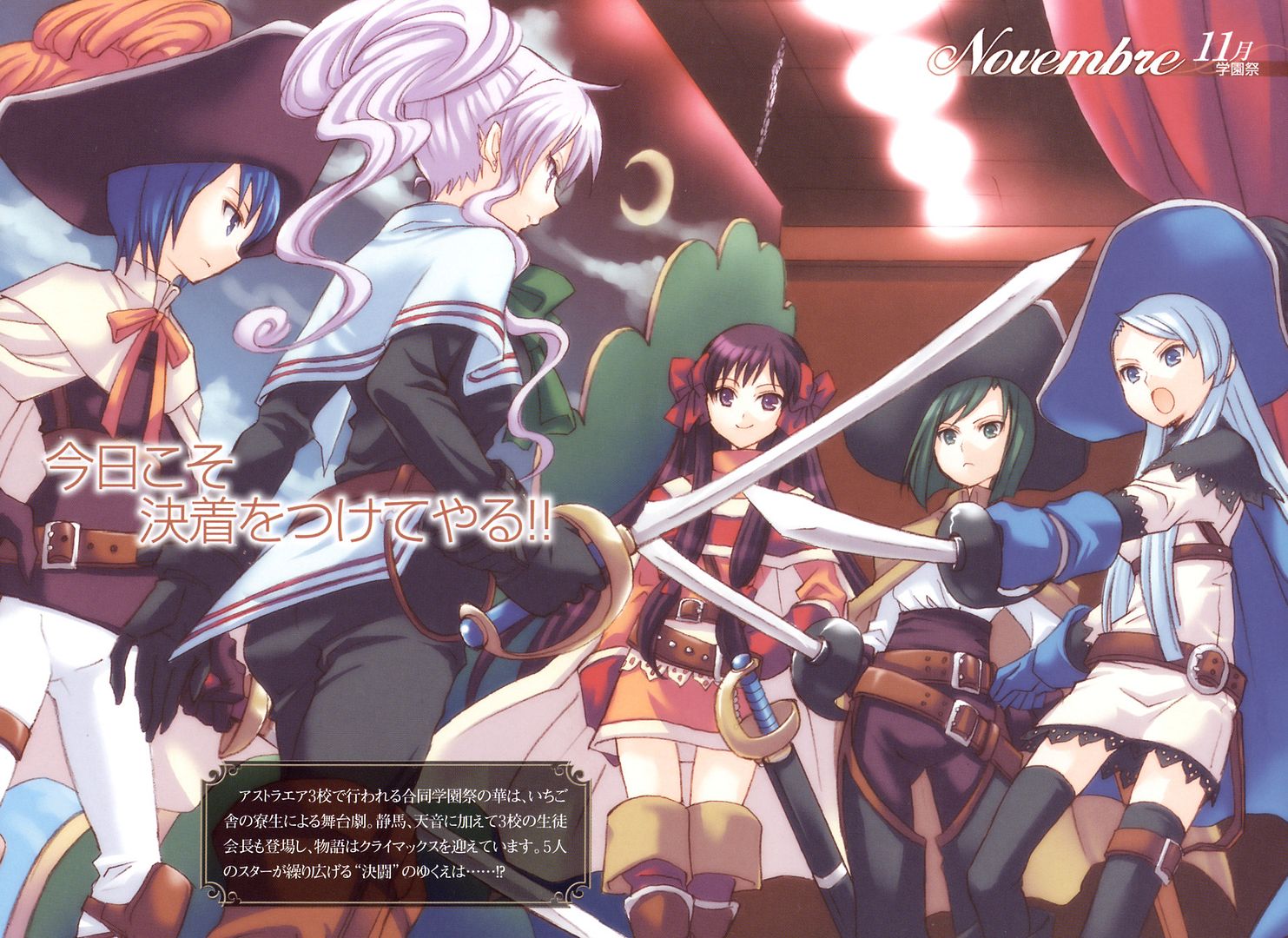 ... OH MY GOD. YOU HEARD RIGHT, rather, YOU SAW RIGHT, Volume 3 IS the LAST volume of the Strawberry Panic! Novel. Enjoy, to those who could read Japanese. Dammit, I hate you guys. *Pouts* I want some spoilers~!
Well, to get the spoilers and comments going, here's two teaser scans I got from the Novel HEH.
Oh. My. God.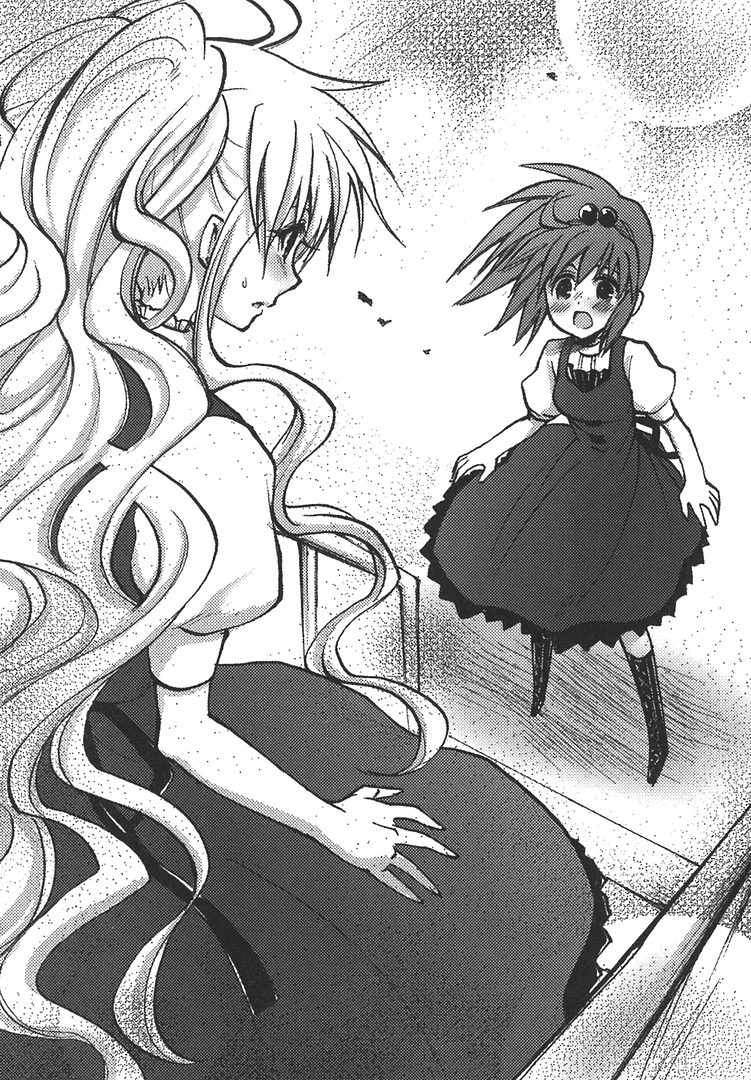 Where is Shizuma-sama going!?
A pattern on the novel covers, Nagisa x Shizuma on Volume 1, Amane x Hikari on Volume 2 and finally Chikaru x Kizuna on Volume 3 [END].
Btw, this is the 500th post YAY!
[Signing off @ 4:57 PM]