[Posted @ 10:36 PM]
Ha, didn't blog last night cos i was busying playing Wolfenstein 3D on my lappy lol. So fun, i finally can play the full version le. I used to play the Ep1 Demo version heh, now i got 6 Eps to play! And i won all and saved all 6 Eps' Last Levels lol. Yeah i spent around roughly 30-50mins on each Ep ... except Ep 4 i took around 70mins lol.
Then i wanna to type Mai Otome Ep6's summary this afternoon but got caught with fanfic then later my cousins came and brought their PS2 with them. So guess what? I spent the afternoon watching them play God of War and Naruto lol. Well except for 4pm-5pm which i spent watching D.N Angel and Saiyuki Reload. Heh. Without further ado, here's the pics of my mum's famous/yummy prawn mee~
My Mum's Bowl Of Prawn Noodles, i didn't managed to take a shot of mine cos i ... was hungry lol and didn't thought of taking photos. Blah.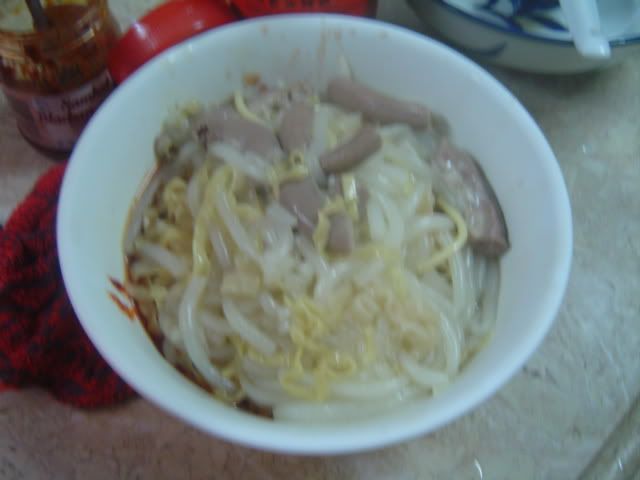 Fishball Soup ... haha, prawn stock + fishballs ... looks pretty.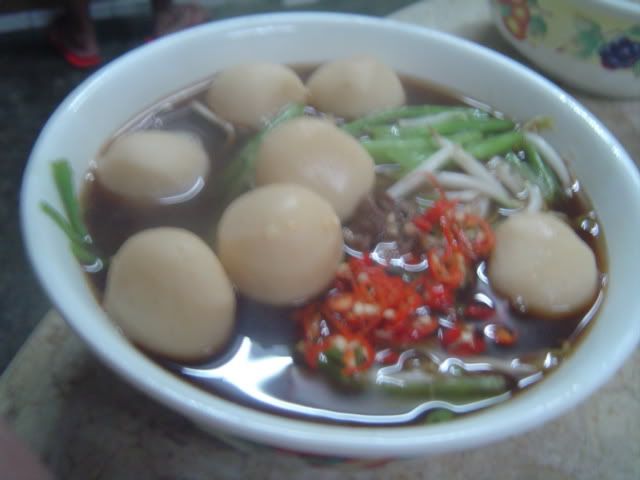 By 9pm, only left like this lol.
My Aunt's Bowl Of Prawn Noodles. Looks nice lol, she even hurried me to take quickly so that she can eat lol. I was slowly adjusting the angles at that time XP.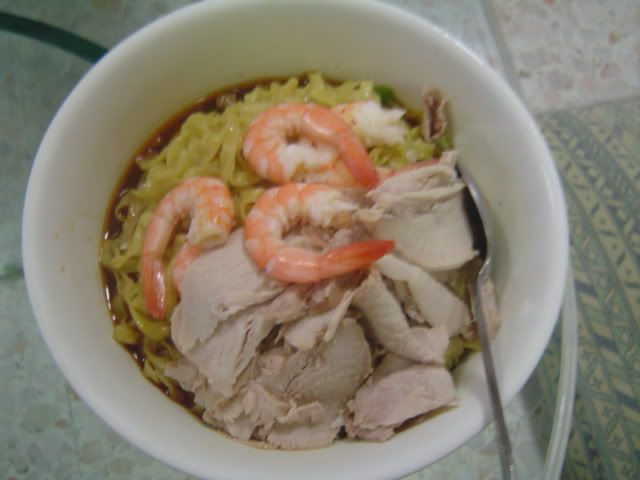 Yeah, my aunt's bowl of soup.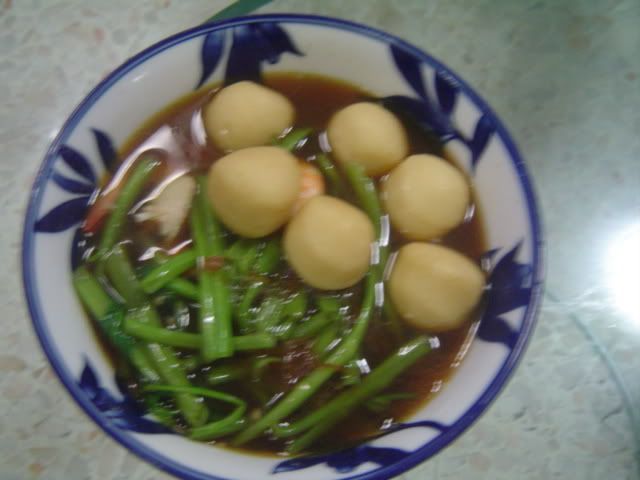 It's really nice, i drank around 4 bowls of soup LOL. I never drank that much soup before, not even sharks' fin soup. The most i drank was two bowls. heh. So can imagine how nice it is lol.
Didn't do much for animes, didn't watch, summarized nor ... do my SMM project ... lol shit i need to tell something to someone. Argh. Cya, time to read fanfics lol ...
[Signing off @ 10:47 PM]
PS: Woo, i actually hit daily visits of 100~ Yay, thanks everyone, i'm so touched that people are reading my blog lol.