[Posted @ 10:37 PM]
Yeah my aunt booked a chalet in Pasir Ris so we went this morning at around 9+am. Sat a van and left lol, then in the van got like around 12 people sitting in the van ... excluding driver.
Yeah didn't feel like swimming so i slept half the day there while the others went swimming but ... lol they swam halfway then rain LOL. Luckily i didn't go sia, if not run here and there so bothersome ha.
Here's a pic i took, lol lazy to take, was eating and sleeping like crazy there haha.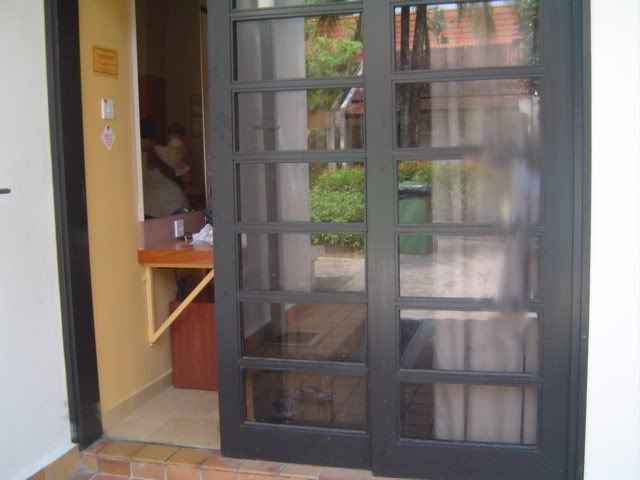 Yeah so can't BBQ, since it's raining and there's no shelter there to cover the rain ... so we went home and BBQ instead ha.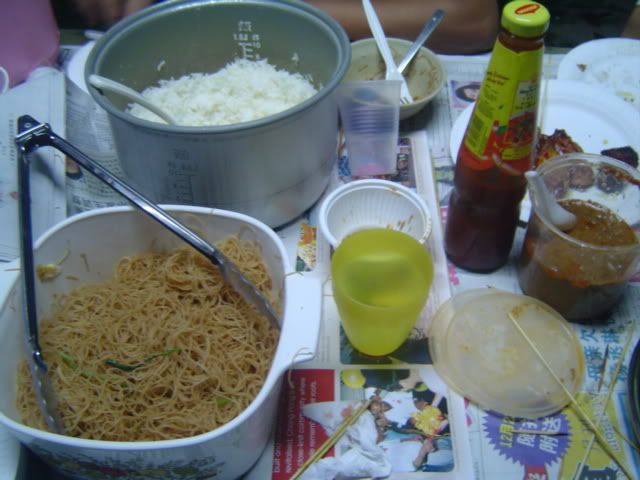 Chicken wings, Satays and stingray~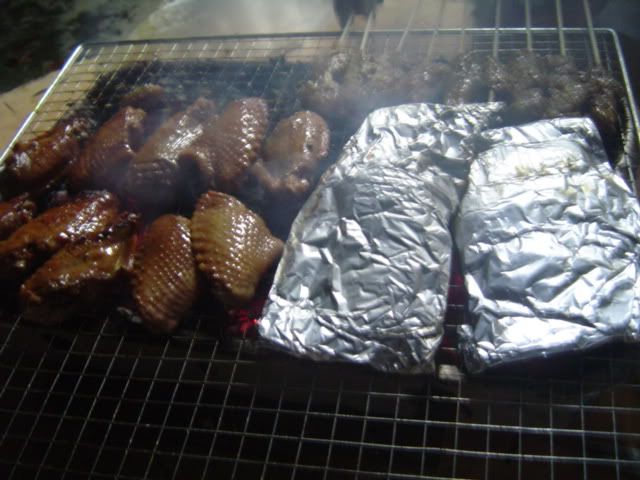 Actually got hotdogs and stuff but i lazy to take la lol.
Oh before we left the chalet, i went to buy the S$2 McChicken sandwich from McDonalds LOL. Bought 10, the person serving me kena shocked lol. Hey i got like 15 people to serve at home ya know? Mum and dad went for wedding dinner ... so yeah. The place is pretty ours and ours alone heh.
Time to take a good night sleep after watching Hellsing and POT later ... then i'll blog Mai Otome Ep6 tomorrow k? Cya then!
Oh juz to remind myself, i need to do SMM for MIS part E ah ... lol lazy to do sia. Oh need to start IB report le ... next tues must hand in le. Sianz.
[Signing off @ 10:46 PM]
PS: Drinking Bandung~ yummmmmmmmmmmmmmy~