[Posted @ 9:36 PM]
I'm feeling so damn lazy. So tired ... manz, now my back feels weird. This morning i was as usual sitting 171 to school then i was standing, holding on to the railing and damn suddenly the bus braked then luckily my right hand was holding the rail at my back but my body was moving forward then i think my back twisted in such a way i could hear and feel the 'CRACK CRACK' sound LOL. Really. I was like ... god, did i break my back? But after a while i was feeling really relaxed and good lol. I wonder why. Must be the sitting on my butt in bus half the day Malaysia trip la.
I still dunno where i went lol. Ok let's see ... early in the morning woke up at 5.35 AM, then went to bath, after that watch TV, lol Wonderwoman's [Real-life drama] showing on Channel 5 at 6.00 AM!! LoL. So ... funny i dunno why i was laughing XP. Then yeah the usual stuff to Woodlands Checkpoint. Had breakfast in Malaysia at around 8.30 AM ba. Had Ipoh Prawn Mee and some Dim Sums. After that, sat on the bus for 2hrs and slept like a baby lol. After that it was freaking lunch time!!! LOL.
Here's the food i had for lunch, too shy to take pictures cos someone else is sitting on our table also lol. So i took my own plate of food =).
After lunch, went to this temple near a seaside and we took pictures too. Picked up some nice shells too. And we saw mudskippers lol they look so weird from what we saw in the picture books LOL.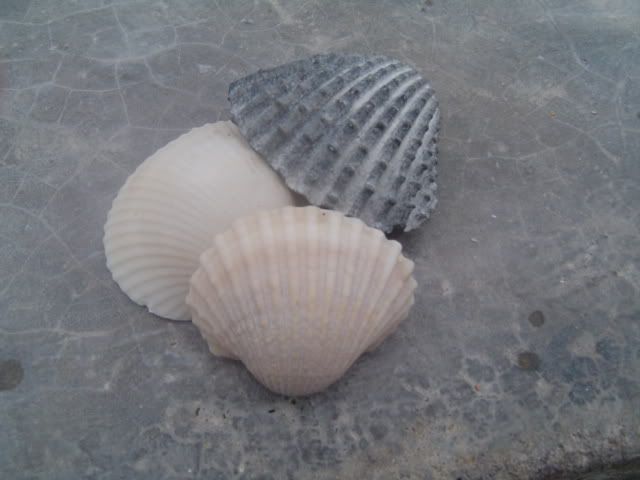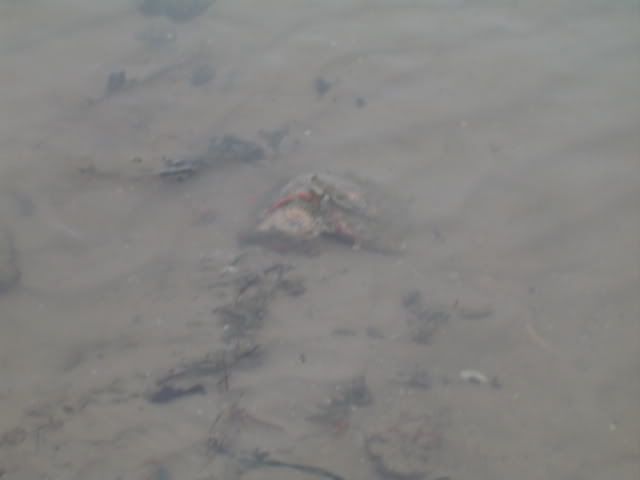 After that, slept on the bus for an hr or so then reached this fruit farm, took a nice picture of this jack fruit tree with biggg jack fruits hanging =). Oh we saw a bull [My bro said it's a male cos he spotted and pointed to me its ahem ahem lol] munching grass nearby.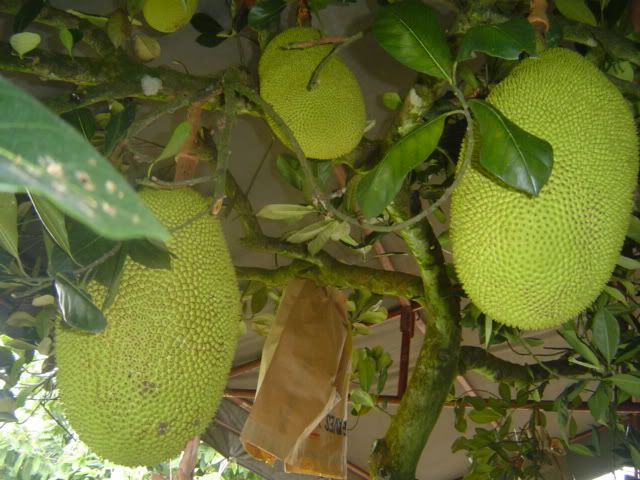 Finally, we went to this uh Waterfall Resort and went for a quick 30mins dip. The water's soooooooo cold!!! So cool also lol, hahaha almost got washed away by the strong water ... i was sitting near the place where the water was gushing out lol. Juz trying to massage my little old back. Then saw a couple of people slipped and fall LOL. [EviL!]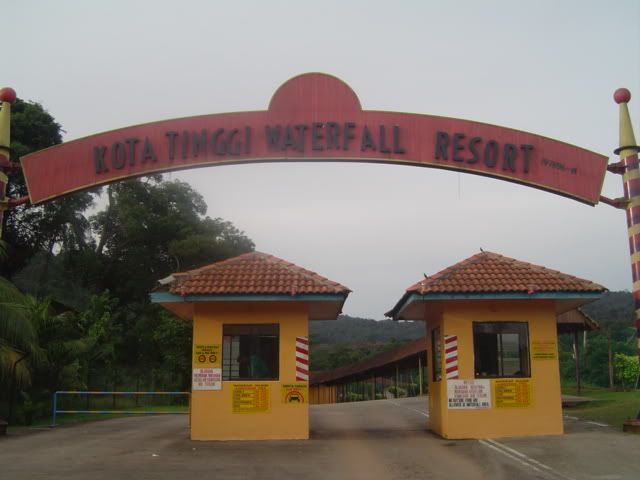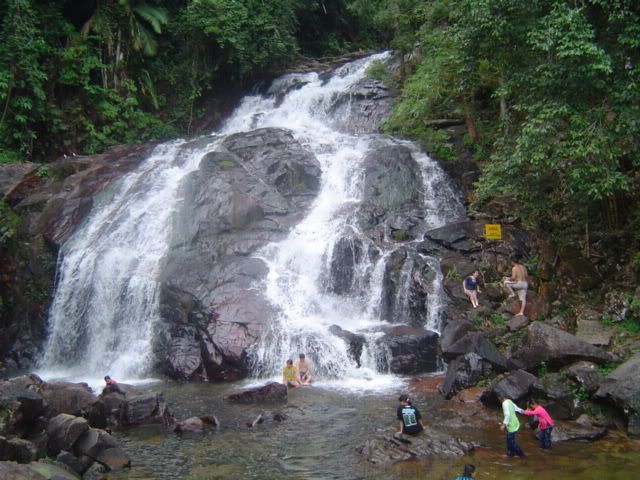 Well that was all, then sat another 2 hrs back to JB and reached Singapore at around 10.45 PM ba. By the time we reached home, it was around 11.30 PM le, so i went online, then went to bath, wait for hair to dry then yeah went to bed.
Cos i had this suddenly LAM guest talk this morning. Sigh. I shouldn't had went lol but we need to do IB Business Plan ... so i went anyways. Reached home at around 2 PM then i had lunch and then ... i think i went to watch Survivor lol then i go to bed. Heh. It's sooo damn hot. Woke up at 5.45 PM to watch Justice League Unlimited and SpongeBob SquarePants.
And blah blah blah. I tried to watch Mai Otome Ep5 juz now, watched halfway and i was sucked into Fanfic world lol. Manz, tomorrow got LAM Local Attractions trip ... meet in school at 8.30 AM ... need to wake up at ... hm 6.45 AM ... blah blah.
Still got E-learning tutorials to do ... sianz, tonight can't log in MEL cos dear MEL's screwed up lol. Sigh. SMM tut ... IB quiz ... BB also got ba ... LAM like dun have. Hm. Ok read fanfics cya!
[Signing off 10:01 PM]
PS: oh we're going to Chinatown, Little India and Kampong Glam tomorrow.