[Posted @ 9:30 PM]
Well well, Singnet is good today so here i am to post up the last two pages of Tours Mai HiME Doujinshi Volume 3 Page 9 and 10. As for the side stories ... see first ba ... i'm lazy lol.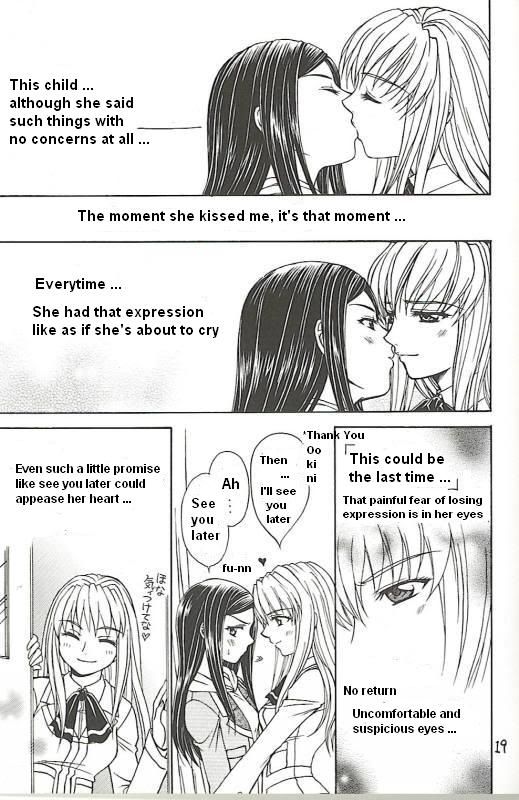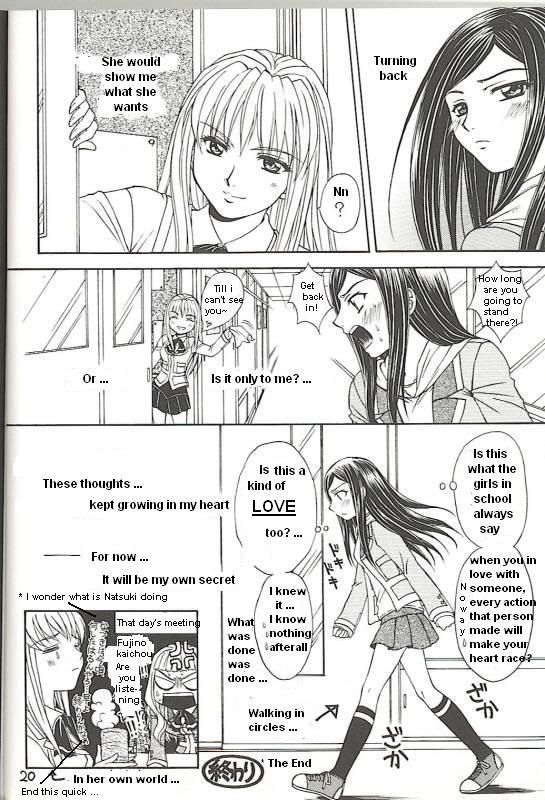 Ah, such a sweet ending =). Do i hear MOREEEEE?
Actually there is. Yep, i got Tours Mai HiME Doujinshi Volume 4. There's around 20 pages to translate. So it's a toughy, i reckon i'll leave it to the pros. Haha. Unless ... if there's noone out there who wants to ... i could try to ... using the Mandarin translated pages i had. Volume 4 is a little more hot ... won't say smutty, won't say graphic ... but there's implied sex and tastefully done =). Enough to get your hormones running wild muahahaha.
Anyways, cya then, next post about YanZi =) and what i did today!
[Signing off @ 9:45 PM]