[Posted @ 8:38 PM]
Woot, having BBQ tonight ... once again alot of people around 30 people? Hahaha ... many many food. XD. Pics below!
I bought two new mouses! Hahaha, one is transparent then changes colour from red, green, white, blue and purple from time to time haha so cool~~~ ... $22+ though and the other is a plain blue one ... $19+. Quite ok la ... thought i could find the $10.90 mouse but no stock ... WTF! LoL. But quite happy with my mouses. XD.
Oh yeah, found a YanZi SK A3 size brochure on my desk this morning, i dunno who place it on the desk for me but thank whoever it is LOL. I think it's slotted with today's newspaper or something. Hahaha, Everyone knows i like YanZi XD and as long got YanZi's face on something they will put it on my desk.
The front side.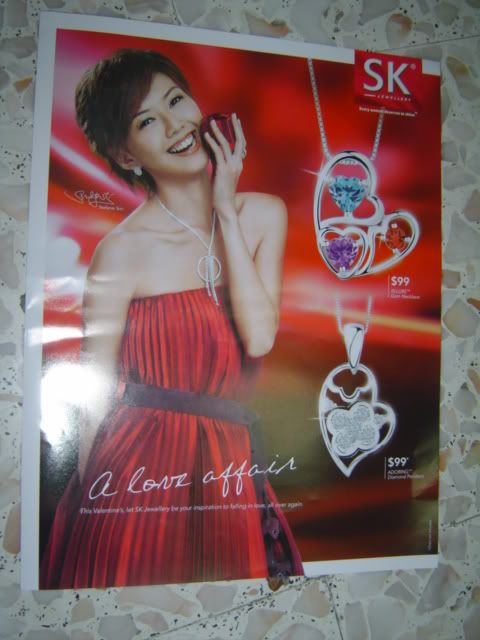 The inside.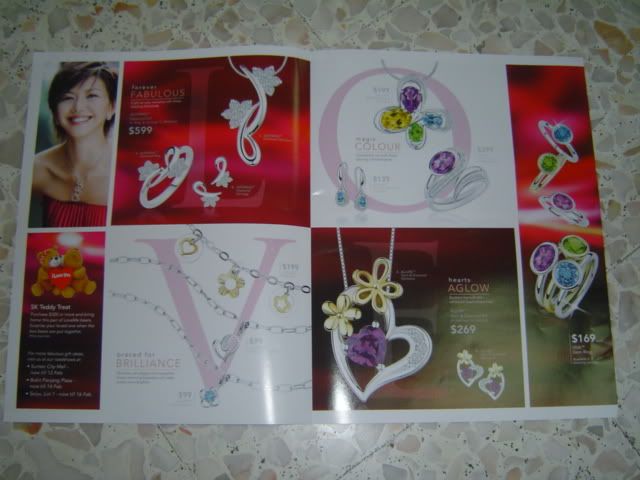 Here's My To Do List:
1. Watch Animes - Blood+ 10-14, Gokujou Seitokai 17-22, Mai Otome 12-14 by ... goodness knows when.
2. Download Kasimashi ~Girl meets Girl~ 2, Gundam Seed Destiny Final Plus, Itsudatte My Santa! OVA by ... goodness knows when.
3. Buy new earpiece ... when i'm in the mood
6. Do SMM Project 2 PPT Slides on Wed/Thurs XT will compile it. -FINISH-7. Rehearse SMM Project 2 PPT on Fri morning? [Discuss with grp mates first] Edit: Yep. -FINISH-8. LAM Part 3 [Start Analyzing and split parts] On Thurs/Fri
LAM Part 3 - Waiting For Grpmates To Finish Up ... Then Start On Executive Summary, Conclusion, Compiling and stupid SPSS Charts Generating. Waiting To Sun, 10pm.
9. vPOST Data Entry on the Bishan ITE thingy - Edit: Do It Tonight -SEND-
10.
Start on BB analyzing using SPSS & do up PPT Slides on Fri/Sat [Hope PPT on Friday]
- Done Cleaning, Selecting Questions, Generating Frequencies And Abit of Cross-Tabs ... Discussing On Monday And Do PPT Soon ... By Tues/Wed
11. Finish Final Edition of SMM Project Report 2 by Sun - Do Lessons Done, Add More Recommendations and Waiting Waiting ... to Sun 10pm.
12. Finish LAM Part 3 by 14 Feb, Tues
13. BPC Final PPT on 15 Feb, Wed [Cross fingers!]
14. Start BPC Individual Report on Wed
15. Submit BPC Individual Report by 20th Feb
16. Running Event on Sat, 18 Feb, 9am-12noon.
17. Study for EXAMS le! SMM, BB and IB ... ARGH!
So fast huh ... the crazy week is gone ... 1 done, 1 more to go ... gotta rush for LAM and SMM reports ... and then start on BB Presentation le. As for BPC presentation ... although i'm in the skit ... i don't have much lines la ... it's impromtu hahaha.
I think for my BPC Individual Report, i'll do a blog kinda reflection ba ... haha. That's where my forte lies in so i reckon why not i put into use? I can finish it in a day XD.
Oh yeah i wanna tok abt yesterday ... i was working my butt off for the SPSS of LAM ... god. I actually took let's see ... 7pm to 12 Midnight to finish the bowl of rice i had beside me on my desk hahaha, around 5 hours. I was glued to the screen then eating a few mouthfuls of rice at the same time ... god.
I told myself that i HAVE to finish if not ... others can't start work. Hahaha, so i pushed myself. And finally finished at around midnight la ... then i finally went to bath. Yes, u heard right, i bathed at 12 midnight cos ... i started on my LAM when i came home from Northpoint. I went to buy Chrno Crusade #8 [END] and my mouseys.
Speaking of Chrno Crusade ... manz, it's such a great ending ... hahaha although it's sad but still ah, go buy and read it hahaha. Great plot. I like the part best when Chrno tried to make Rosette go without him and planned to fight the demons himself. Rosette was like 'Dammit!' and burst out saying that Chrno is selfish and stuff making her carry the burden and she's sick of it. Yeah, sacrificing yourself for your love one is great ... but imagine how your love one will feel ... while you died and she/he lives ... what is the world without your love one right? I was like tearing 3-4 times in between reading the last volume. So touching. PS: Oh, the 24 year old version of Rosette is hot lol.
Hahahaha. Ok gotta go eat more! Cya.
[Signing off @ 8:56 PM]
PS: Lao Yu Sheng again LOL. We did it like 3 times le ... hahaa.