[Posted @ 7:21 PM]
LoL reading Love Celeb now ... in Mandarin ... I just can't wait for the English scanlations to come out =).
Disclaimer:
I DO NOT TRANSLATE STUFF FROM JAPANESE TO ENGLISH.
only Mandarin to English.
I do however refer to the RAW [Japanese] version sometimes when translating to kind of double check and make it more 'Real' cos i like it lol.
I DO NOT DRAW doujinshis, so I don't claim ANY credits for it, I got the original doujinshi from
Maitake
, so please refer there for the original version, I'm just translating for those non-Japanese readers =). So don't ban me for it =(.
Click on the pictures and out pops a window with a bigger, clearer dimension.
Please do not hotlink on forums, just paste my blog url and direct them to the Manga Page section, thanks.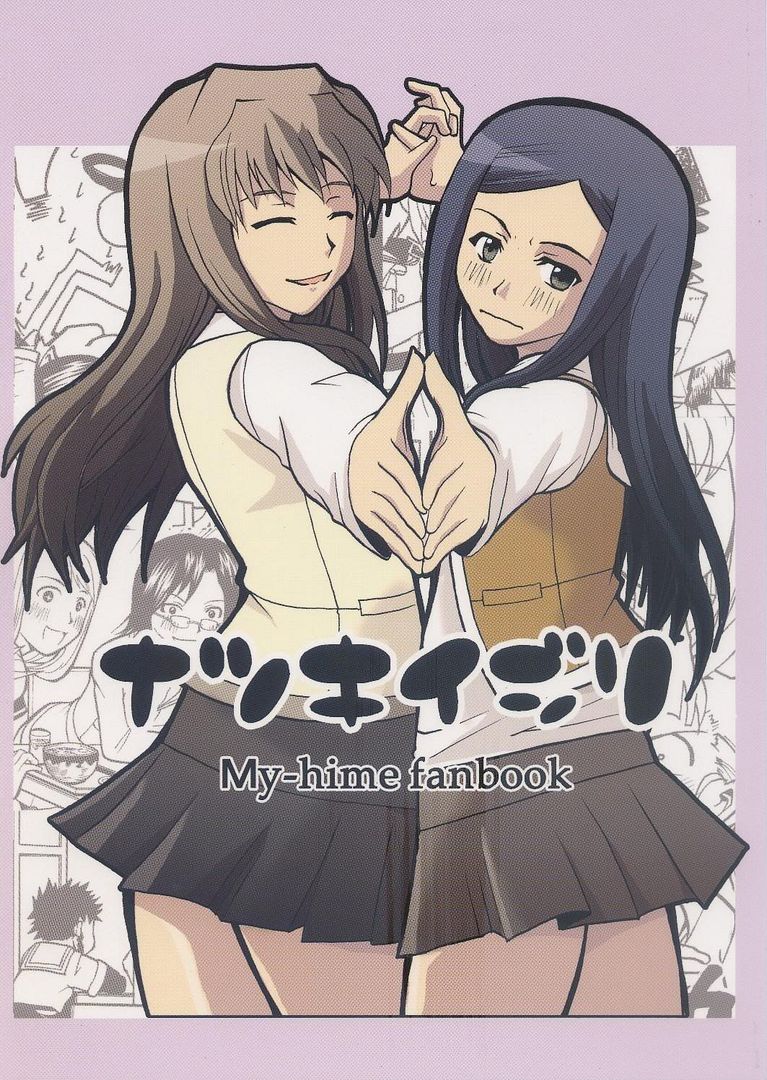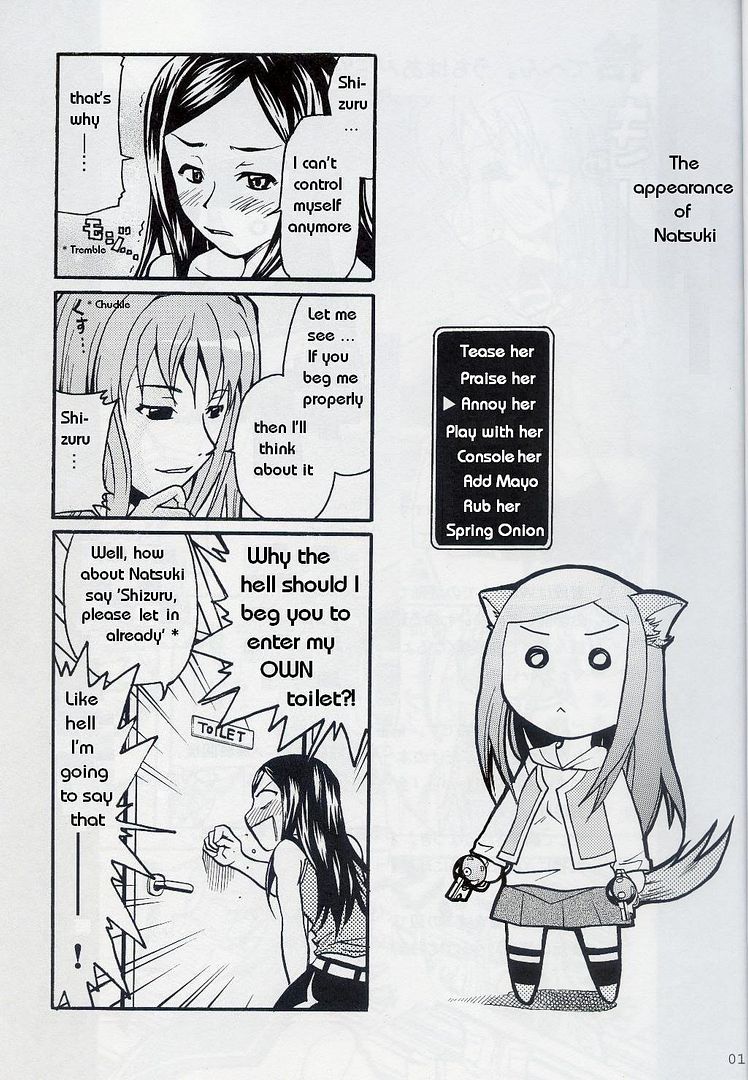 Page 2 notes;
In the word bubble where Shizuru said, 'Well, how about Natsuki say, "Please let in already"' In Japanese, Shizuru said, 'もう, 入れてくれ' [Mou, Irete kure] which could mean please let in already or please put in already. No doubt, Shizuru meant the latter lol, but in that situation, Natsuki demanded to be 'let in' in the toilet. Sorry if the meaning wasn't conveyed, hope the explanation makes it clearer here.
Oh, I've uploaded the ZIP file of English Translated GALP Mai Hime Doujinshi [12 Pages] by
Shirinikohu
in sendspace, click
here
for the link. Similarly, I've updated the link in the
Manga Page
=).
By the way, I just noticed
Apollyon
started translating Doropanda Tours Mai Hime Doujinshi Volume 6 - 夏色キネマ [Natsushiki Kinema]. Yay! 万歳! Banzai! Should I translate Urahime? ... HMMM. Gotta do them late late late at night ... XD
[Signing off @ 7:55 PM]
Edit: I've updated the Strawberry Panic! Magazine Scans album, click
here
for the link. I've uploaded Dengeki G's July 2006 and September 2006 issues SP scans, no August 2006 scans cos I don't have it. In case you forget, the password to the album's my nick =).