[Posted @ 9:37 PM]
Won't be blogging cos I'm going to Malaysia, Genting Highlands
again
for hm 3 days, 2 nights.
I wonder how long will it take for me to get bored of the rides and games in Genting Highlands ... *10 mins pause* NAHHHH! LOL.
Away from 03-09-2006 to 05-09-2006
Disclaimer:
I DO NOT TRANSLATE STUFF FROM JAPANESE TO ENGLISH.
only Mandarin to English.
I do however refer to the RAW [Japanese] version sometimes when translating to kind of double check and make it more 'Real' cos i like it lol.
I DO NOT DRAW doujinshis, so I don't claim ANY credits for it, I got the original doujinshi from
Shirinikohu
, so please refer there for the original version, I'm just translating for those non-Japanese readers =). So don't ban me for it =(.
Click on the pictures and out pops a window with a bigger, clearer dimension.
Please do not hotlink on forums, just paste my blog url and direct them to the Manga Page section, thanks.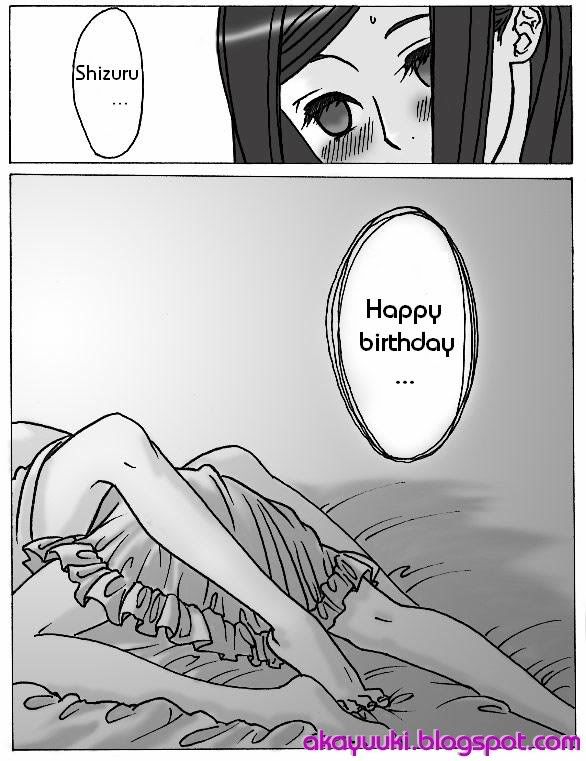 Natsuki's doing the seduction this time ... =O. Two more pages.
Not like I had much to blog about on sundays, mondays and tuesdays ... it's the wednesdays and thursdays that I'm busy ... hahaha. So I'll probably blog Strawberry Panic Ep23 on wednesday if I could get my sub, if not it's thursday but I'm thinking of downloading the RAW and posting up the screenshots first then I'll update the summary later hmhm. Depends ba.
Alright, cya on tuesday ... cos I'll be back at night.
[Signing off @ 10:10 PM]