[Posted @ 11:31 PM]
Woot~, went to Singapore Botanic Gardens this afternoon ... Dad went there for some event not sure what haha, then the rest of us walked around at the garden ... for an hour plus. Here's the pictures I took there.
Many many trees~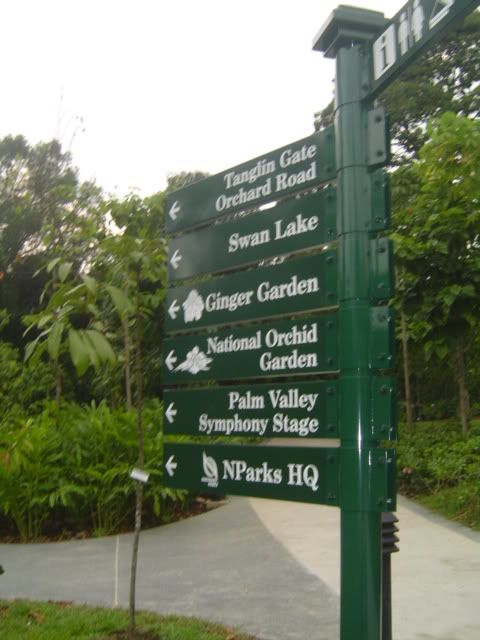 Cactus Garden!
Walk around aimlessly ...
To the Swan Lake!!!~
... It became dark pretty soon ... time to go home.
Walked for a hour plus, now I'm so freaking tired haha ... went to Newton Circus to have the XO Minced Meat Noodles ... not that special after all, I prefer the Fishball noodles back in my place~ Cheap, 5 fishballs and yummy noodles. Oh, I passed my Final Theory Test XD, went for my first practical lesson yesterday ... wah a little scary at first but it was ok, the engine went dead on me twice. Haha.
I thought for the first lesson I won't be driving but no, after the instructor explained the engines, controls, pedals and stuff, he told me, ok now you sit on the driver's seat. I went O_O?! HAHAHA. My expression was probably priceless as I sat there stunned in the passenger's seat. Then he told me to depress the clutch pedal and shift into first gear, I was like, what, we are really going to move the darn car?! LoL but it was ok, I got a little trouble when reversing though ... argh that's the first time the engine went dead on me and I DIDN'T EVEN REALIZE! LOL till the instructor told me to start the engine again ahaha.
The second time was when I'm going around the circuit then I stumbled when shifting into second gear argh, I think I let go of the clutch pedal too fast and didn't step the accelerator pedal fast enough ... then it jerked for a moment and stopped haha. It was fun ... looking forward to second practical lesson =).
That's all I guess ... sleepy ... must sleep.
[Signing off @ 11:59 PM]