[Posted @ 8:34 PM]
Spent quite a sum this weekend ... it's been a while [3 years?] since I spent this much haha ...
Disclaimer:
I DO NOT TRANSLATE STUFF FROM JAPANESE TO ENGLISH.
only Mandarin to English.
I do however refer to the RAW [Japanese] version sometimes when translating to kind of double check and make it more 'Real' cos i like it lol.
I DO NOT DRAW doujinshis, so I don't claim ANY credits for it, I got the original doujinshi from
Shirinikohu
, so please refer there for the original version, I'm just translating for those non-Japanese readers =). So don't ban me for it =(.
Click on the pictures and out pops a window with a bigger, clearer dimension.
Please do not hotlink on forums, just paste my blog url and direct them to the Manga Page section, thanks.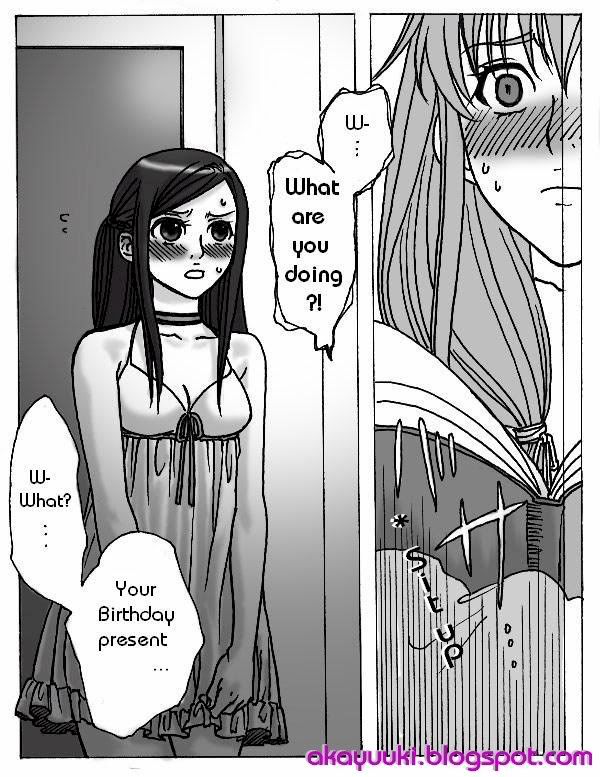 Natsuki seriously offers herself as Shizuru's birthday present ... will Shizuru accept the the 'present'?
Ok, next, I'm gonna ramble on my purchases over this weekend ... =). My Creative MuVo 200 was spoilt a few days ago ... so I wanna buy a new mp3 player. I figured, why not try Apple's iPod ... and ta da~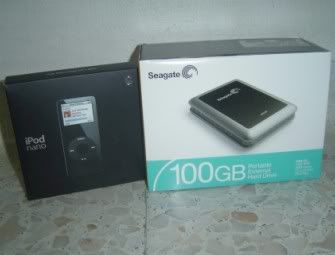 Yeah went to Funan IT Mall, bought a Black Apple iPod Nano, 1GB [I don't think I need that much space lol] + Starter Kit for S$254.80 then a Seagate Portable 100GB Hard Drive for S$269 ... which I had already used half lol, now transferring it to my 500GB Hard Drive =) [Cos my 500GB is a eSATA and lappy doesn't support SATA. Unless I buy a eSATA cardbus adaptor or something, not sure lol.] Anyways, quite happy with my purchases, they are doing their functions well ... duh lol. As for the second picture, it's some old pc/laptop from nowhere and it looks really really old, might be the first series of the laptop? LOL, not sure.
Oh oh, went to Raffles City this afternoon to pay the YanZiUnlimited FC S$50 for the Taiwan pre-order new YanZi album =). For more information, go to the
YanZiUnlimited forum
. Btw, they don't accept any pre-orders anymore cos the deadline's today. Anyways, can't wait for the new album to arrive XD.
Hm, basically that's all I reckon. Goodnight.
[Signing off @ 9:45 PM]