[Posted @ 9:28 PM]
=) Life is good ... so here's more Mai Hime doujinshi~
Disclaimer:
I DO NOT TRANSLATE STUFF FROM JAPANESE TO ENGLISH.
only Mandarin to English.
I do however refer to the RAW [Japanese] version sometimes when translating to kind of double check and make it more 'Real' cos i like it lol.
I DO NOT DRAW doujinshis, so I don't claim ANY credits for it, I got the original doujinshi from
Shirinikohu
, so please refer there for the original version, I'm just translating for those non-Japanese readers =). So don't ban me for it =(.
Click on the pictures and out pops a window with a bigger, clearer dimension.
Please do not hotlink on forums, just paste my blog url and direct them to the Manga Page section, thanks.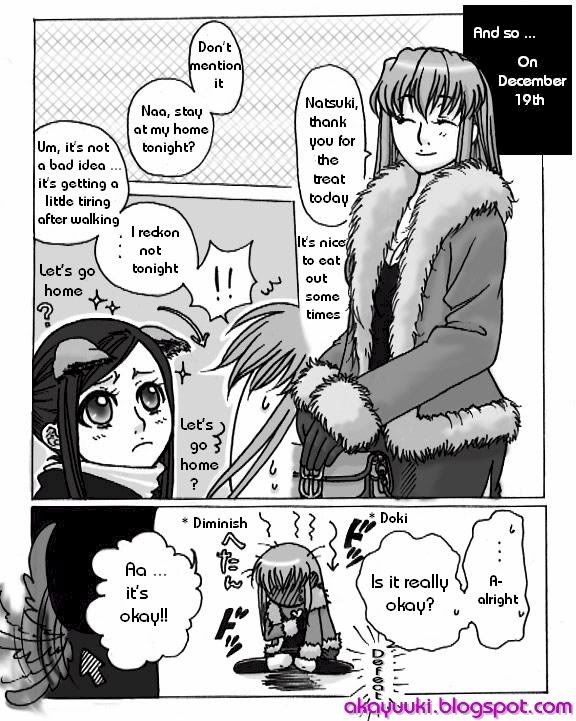 No one can resist the Natsuki moe ... especially not Shizuru LoL.
Ok, now to talk about my dinner just now =), if you're not interested and HUNGRY, I suggest you NOT to scroll down hahaha.
Here's the yummy dinner I had just now ... I made it =), well and with many help from mummy and Chuz hahaha, *Silly Grin*. Not like I sliced and diced the stuff ... I juz threw them in, mixed and stuff ... haha. Love the German Sausages~~~, yummy. The mixed salad was nice too, self-made taco ... actually we wanted to dip chips in hahaha ... but dunno wat happen so it became taco.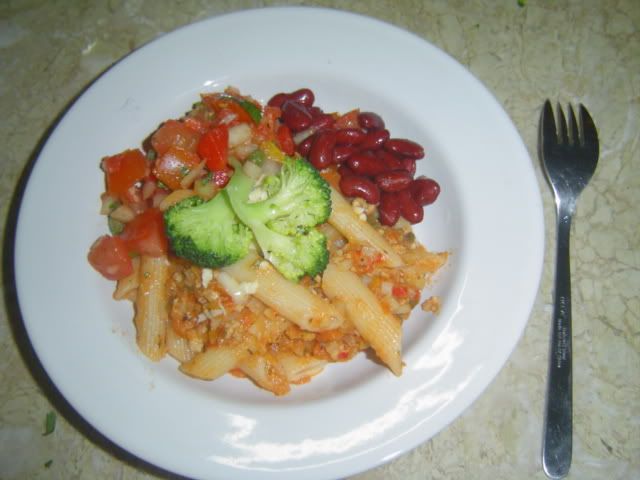 Here's a big photo of my serving .. yummy deshou? Are you hungry now? Hahaha.
[Signing off @ 10:06 PM]