[Posted @ 9:17 PM]
Yo, here's the Shizuru's Birthday Present Mai Hime Doujinshi from Shirinikohu, page 1 and 2. Enjoy.
Disclaimer:
I DO NOT TRANSLATE STUFF FROM JAPANESE TO ENGLISH.
only Mandarin to English.
I do however refer to the RAW [Japanese] version sometimes when translating to kind of double check and make it more 'Real' cos i like it lol.
I DO NOT DRAW doujinshis, so I don't claim ANY credits for it, I got the original doujinshi from
Shirinikohu
, so please refer there for the original version, I'm just translating for those non-Japanese readers =). So don't ban me for it =(.
Click on the pictures and out pops a window with a bigger, clearer dimension.
Please do not hotlink on forums, just paste my blog url and direct them to the Manga Page section, thanks.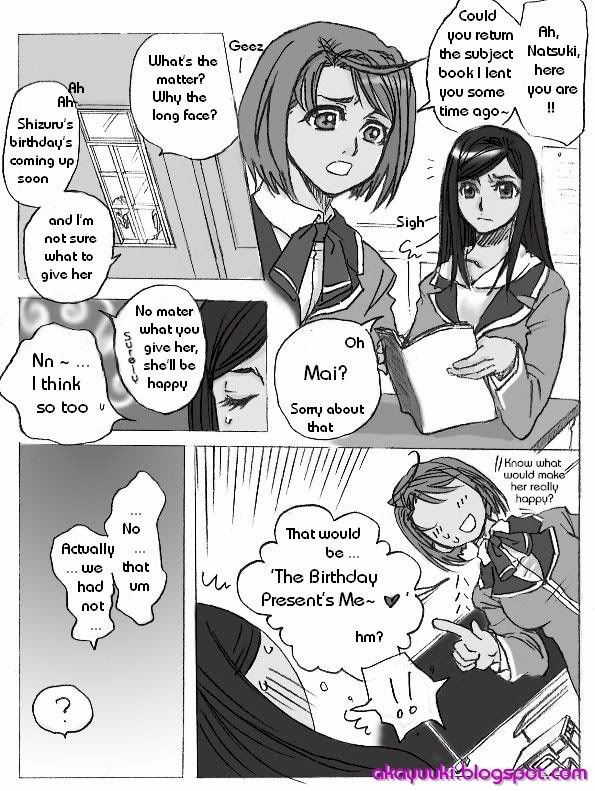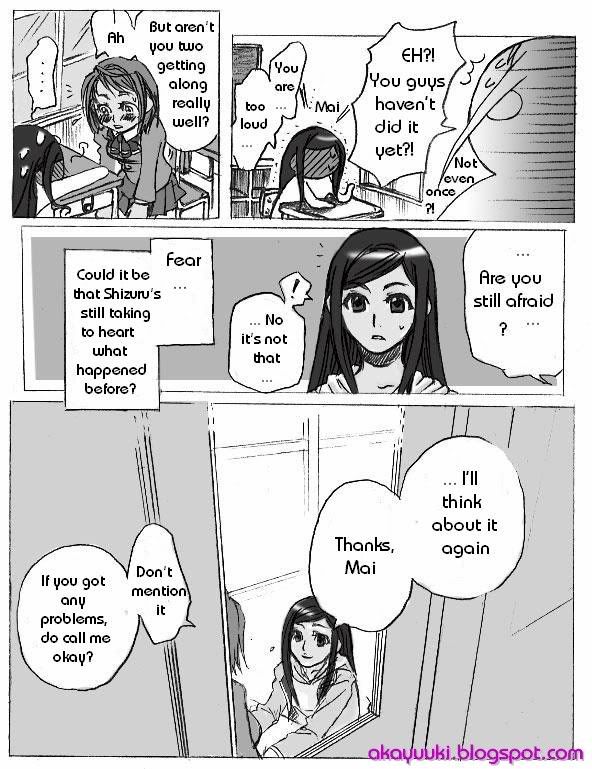 It's a 12 page doujinshi ... so yeah, I'll probably update once a week or something =).
Oh yeah, I'm interested in translating another doujinshi called My-Hime fanbook by Kinokonabe-hinanjo, I think it's the same artist from
Maitake
. Boy, let me tell you, it's freaking hilarious so I really want to share with everyone =).
After the Mai Hime doujinshis, I'm thinking of moving on to translating Strawberry Panic! doujinshis, like Angelbox's 'Strawberry Kiss' and 'Strawberry Wars' ... but they are both 18+ ... haha orz. Anyways, they were mostly Hikari x Yaya ... in Strawberry Wars, there's some Amane x Hikari though ... quite abit of Nagisa x Shizuma in 'Strawberry Kiss' and also sweet fluff between Nagisa x Tamao. Haha ... see how it goes first ba ... stay tune.
[Signing off @ 9:42 PM]