[Posted @ 12:32 PM]

500,000+ hits!!! Σ(゜д゜;)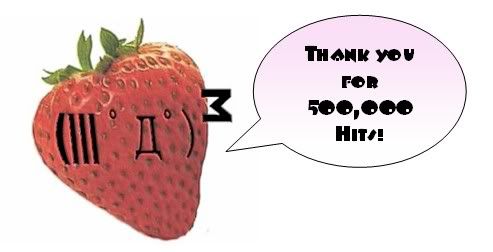 Thanks to those who have been reading my summary/reviews on J-Drama, Last Friends lol ... yeah Ep11's the finale but there's a special episode coming up so yeah I'll be sure to blog about it.
Ah, Candy Boy Ep2 summary/review in the evening =), just got the subs.
[Signing off @ 12:36 PM]