[Posted @ 5:04 PM]
Rejoice. It's Candy Boy time soon.
6/21の櫻井姉妹誕生日にEpisode:02が配信決定です!
Source;
candyboy.jp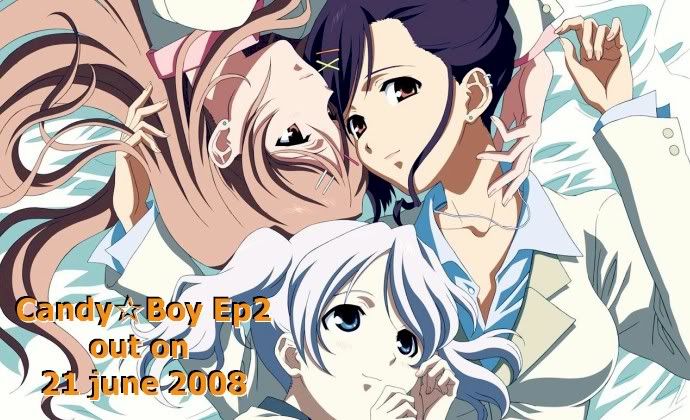 So ... they've been holding the release so as to celebrate the birthdays of the Sakurai twins huh. Awesome, I'm expecting birthday 'presents' to be unwrapped!
Now ... just to play the waiting game =).
... just a quick update post before I scurry back to ... study T_T.
[Signing off @ 5:10 PM]