[Posted @ 11:23 PM]
Wa~i, Uwa-i~, Kyoushiro to Towa no Sora Episode 1 is out~
Chika..
um Kaon-sama~ She looks unbelievably hot in the Episode 2 preview.
Disclaimer:
I DO NOT TRANSLATE STUFF FROM JAPANESE TO ENGLISH.
only Mandarin to English.
I do however refer to the RAW [Japanese] version sometimes when translating to kind of double check and make it more 'Real' cos i like it lol.
I DO NOT DRAW doujinshis, so I don't claim ANY credits for it, I got the original doujinshi from
Raku-Gun
, so please refer there for the original version, I'm just translating for those non-Japanese readers =). So don't ban me for it =(.
Click on the pictures and out pops a window with a bigger, clearer dimension.
Please do not hotlink on forums, just paste my blog url and direct them to the Manga Page section, thanks.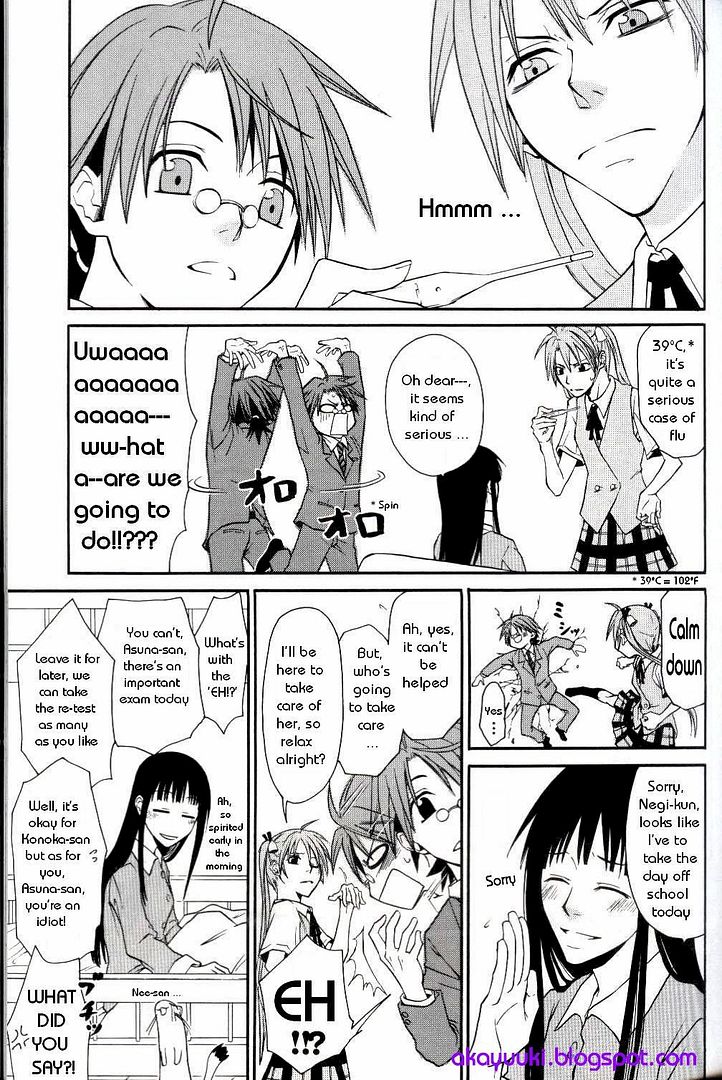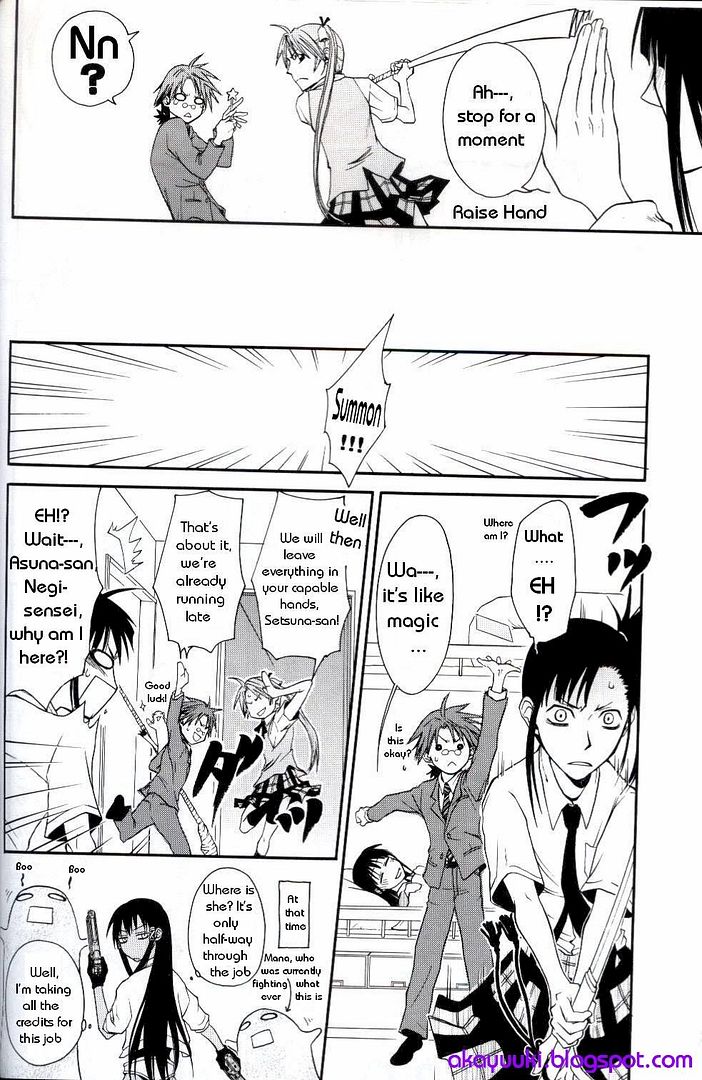 Oh no, Konoka's sick ... and Negi managed to summon Setsuna who was in a middle of a job to take care of Konoka. What will happen to them? ... I mean ... they're alone isn't it?
Oh, I'm going over to LC's 21st Birthday party at Changi chalet now ... and staying overnight there ... so yeah cya tomorrow or something.
[Signing off @ 12:38 PM]