[Posted @ 9:36 PM]
Wahhh, YanZi looks sooo feminine on the cover of this week's No.455, 20th July 2006 I-Weekly XD. Ah, she's getting more womanly every single day XD, my idol~!
There's around 10 pages about YanZi in the magazine, mostly about YanZi's feelings and stuff of her upcoming birthday this Sunday, 23th July, 2006. So fast sia, YanZi's 28 years old le ... Also included were some snapshots of the previous covers YanZi graced upon on I-Weekly. [I have all of them *Proud* Hahaha.]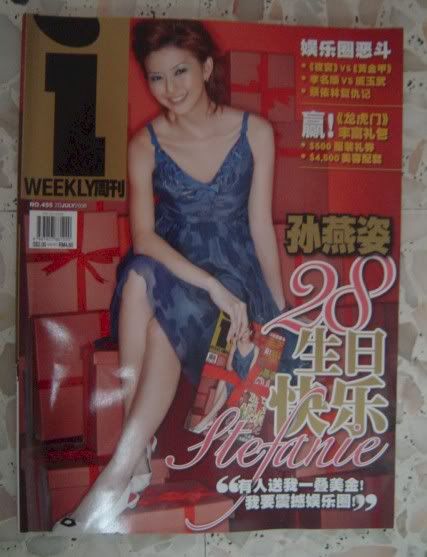 Anyways, remember to get your copy from any newspaper stand, 7-11, book stores or even steal from your neighbour!!! It's like only S$2.
[Signing off 9:48 PM]