[Posted @ 9:50 PM]
Something wonderful happened today.
I've got 100,000+ hits!!! Σ(゜д゜;)
A big Thank You, especially those Doropanda Tours Mai Hime/Otome Doujinshi fans and Strawberry Panic! fans =). I'll continue to update more StoPani! stuff and hopefully you guys enjoy it XD.
My love to those Nagisa x Shizuma supporters!!! and others too of course.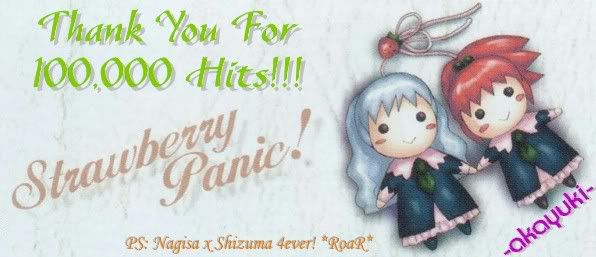 Cya tomorrow for Strawberry Panic! Ep16~

[Signing off @ 10:22 PM]