[Posted @ 9:40 PM]
In this new year, I've decided to challenge myself to a new doujinshi translation project ... vote for your favourite title! Beware though, both are M-18 titles but not that explicit, the scenes were tastefully and artistically well-done lol XD.
Koi no Susume or Tsuki ni Mukau Chou? Make your choice!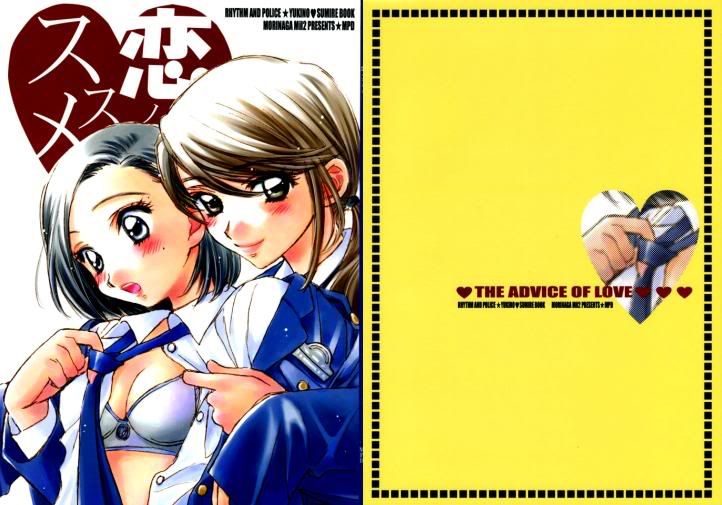 1. 森永みるく [Morinaga Miruku]'s - [MPD] 恋ノススメ [Koi no Susume] - Rhythm And Police Doujinshi - Sumire x Yukino [26 Pages]
OR?
2. 桜沢いづみ) & ふるり [Chronolog & Fururi]'s - 月に向かう蝶 [Tsuki ni Mukau Chou] - アカイイト [Akaiito] Doujinshi - Kei x Uzuki [14 Pages]
Cast your votes below now!

The deadline's EDITED: 17th January 2008, 23:59
.
UPDATE: 17 Jan 2008 - Poll has ended! Results will be out soon!
So if you want your preferred doujinshi title to be translated, vote for it! I'll probably have time to only do one as yet cos I'm rather busy these days with the Chinese New Year around the corner.
I'll be posting the 'winning' project [in zip format] around Mid-February, just gimme a month I hope. Enjoy voting, Hatsu Koi Shimai Chapter 11 summary coming up soon in the next post!
[Signing off @ 10:30 PM]
PS: Edited the deadline of voting because I could do the translation over the weekend sooner lol.