[Posted @ 9:19 PM]
Just ... 18 days more.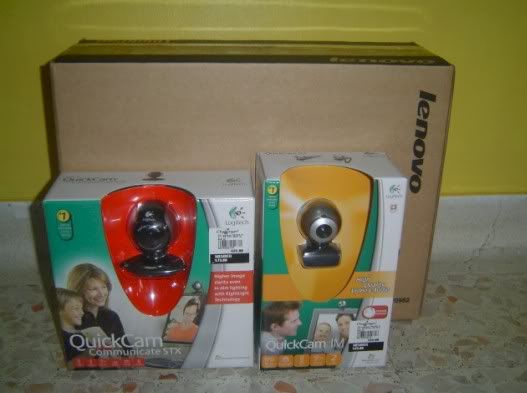 Finally, I got a new lappy~!! LoL, Lenovo/IBM Thinkpad T61~! and two webcams. The prices for the X series are simply outrageous lol so I had to settle for T series.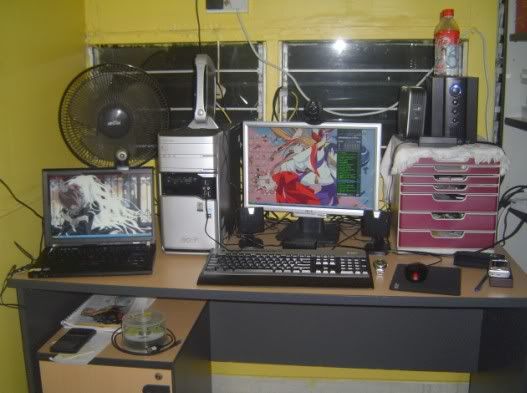 Busy installing the players and stuff in lappy-chan and setting up the webcam for ADD-chan ... and it took me quite a while lol.
Random rants;
'To Do Checklist' For January;
1. Dorm Amenities and Caution fees to send back by 18th Jan. [Do on 14th, Use Speedpost 2-3 days service]
- DONE -
2. Remit money to ANZ Account when the AUS currency is low lol by end of the month. [Wait till it falls to 1.25 or something lol] - Got dez Cash ... 1.27 Waiting -
3. Book Airport Accommodation by end of this month [Needs like a few days in advance]
4. Buy a new lappy by end of the month cos old lappy's in wonderland =(. [Eyeing for Lenovo ThinkPad T61 but why is it Windows Vista!!!??] - YES, There's free downgrade to Win XP Pro~! Buy by weekend - - Sent order form over -
- DONE -
5. Preparation of required stuff to bring over. [Clothes, cutlery and stuff] - Uh Kinda -
6. Apply for International Driving Permit by end of the month. [Sigh in case]
7. Convince/beg bros to buy manga for me while I'm gone. [GRRR!]
8. Go for IDP Pre-Departure Seminar 2008 on 2nd Feb cos I missed the UQ one O_o|||
9. Buy Webcam, so that mum can see me? lol
- DONE -
10. Outting with friends on 26 and 27 Jan - Can't wait to see them again~ -
11. Sent payment for dorm by 1 Feb - Remit? -
Now ... time to transfer my favourite links over to lappy-chan~!
[Signing off @ 10:58 PM]