[Posted @ 10:25 PM]
Well, it's not surprising lol.
Winning Project is none other than, 森永みるく [Morinaga Miruku]'s - [MPD] 恋ノススメ [Koi no Susume] - Rhythm And Police Doujinshi - Sumire x Yukino [26 Pages]
To get the
juices
uh comments coming in, here's a teaser lol.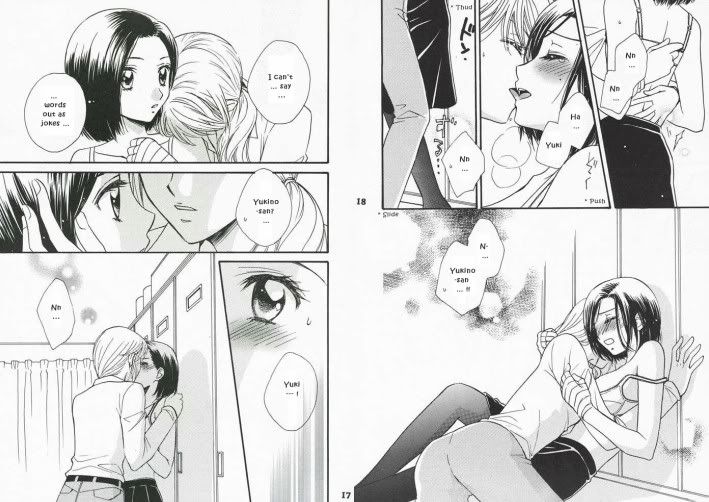 I'll probably be posting the whole doujinshi next weekend lol, I'm almost done with the pages, a few more to go ... NSFW and it'll be done! XD. It's been easier than I thought haha.
Anyways, I'm still waiting for anonymous's link of [Chronolog & Fururi]'s - [Tsuki ni Mukau Chou] - [Akaiito] Doujinshi - Kei x Uzuki ... I can't leech it off rapidsh
it
are ... so please attach the file and send it to my email inbox!!! My email address is stefanie_yz@hotmail.com Thanks in advance anonymous!!!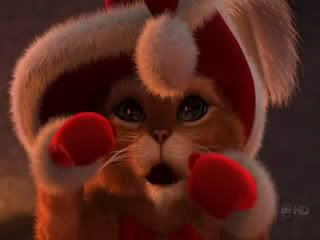 Here's a cute Puss In Boots screenshot to show how
desperate
cute I am.
On to random rants;
'To Do Checklist' For January;
1. Dorm Amenities and Caution fees to send back by 18th Jan. [Do on 14th, Use Speedpost 2-3 days service]
- DONE -
2. Remit money to ANZ Account when the AUS currency is low lol by end of the month. [Wait till it falls to 1.25 or something lol] - Got dez Cash ... 1.27 Waiting -
3. Book Airport Accommodation by end of this month [Needs like a few days in advance]
4. Buy a new lappy by end of the month cos old lappy's in wonderland =(.
[Eyeing for Lenovo ThinkPad T61 but why is it Windows Vista!!!??]
- YES, There's free downgrade to Win XP Pro~! Buy by weekend -
5. Preparation of required stuff to bring over. [Clothes, cutlery and stuff] - Uh -
6. Apply for International Driving Permit by end of the month. [Sigh in case]
7. Convince/beg bros to buy manga for me while I'm gone. [GRRR!]
8. Go for IDP Pre-Departure Seminar 2008 on 2nd Feb cos I missed the UQ one O_o|||
9. Buy Webcam, so that mum can see me? lol
Ok, I'm feeling okay now, no longer feeling apprehensive ... well maybe a little tiny winny bit but it's okay. I'll be fine and thanks for the nice and welcoming comments from Down Under~! XD.
Meanwhile, I did promise I'll do Yuri Hime #8's Maple Love by Otsu Hiyori summary ... probably this weekend ... yeah so please look forward to it!
[Signing off @ 11:00 PM]