[Posted @ 8:50 PM]
It's been THREE years and today's my most favourite female character Shizuru-sama's birthday!!! ...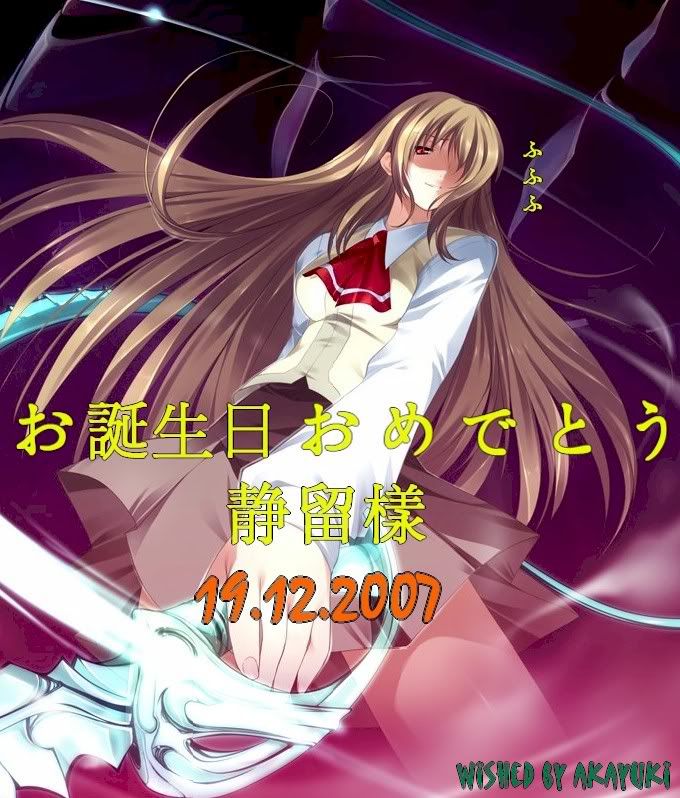 Fujino Shizuru
IS
undeniably hot period. Is she 20 or 21 this year? I'm still confused about it ... lol.
Not sure if you guys noticed the changes ... hopefully the loading's much faster than before XD.

Random rants;
Me sad. My parcel from play-asia.com's not here yet and it's been 14 days since shipment. My DVDs from amazon.com won't be coming in time for christmas too ... sigh. I'll probably do Hatsu Koi Shimai Chapter 8 summary tomorrow, please look forward to it =].
[Signing off @ 9:18 PM]