[Posted @ 10:00 AM]
Merry Christmas to All!!!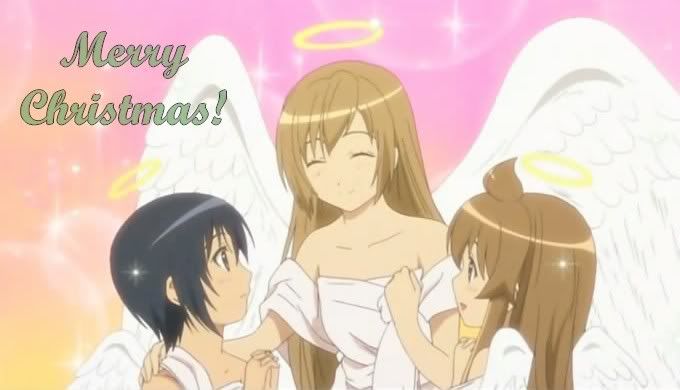 Minami Haruka from Minami-ke is everyone's Christmas Angel lol. BANCHOU!!!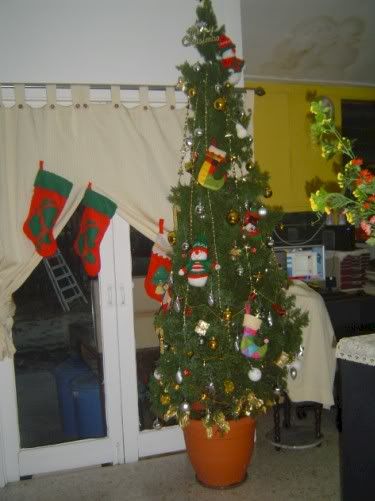 This Christmas tree, it's actually
Juniperus chinensis
not
Abies
also known as Fir and as the name suggested, yes it's from China lol. Juniperus and Abies are different O_o!!!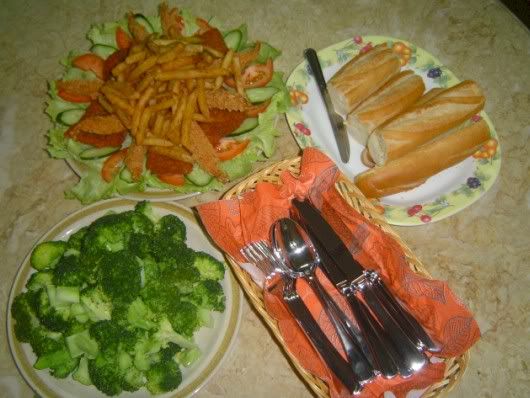 Don't you love the wonderful presentation?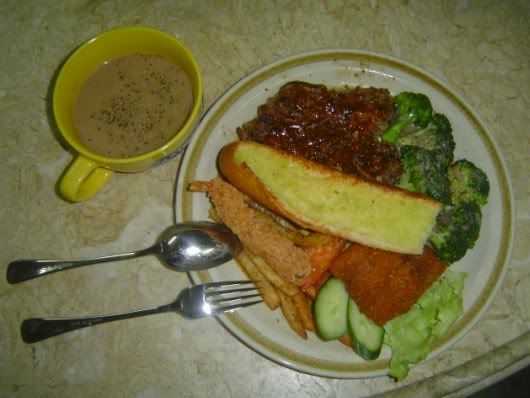 A piece of well-marinated Black Pepper Chicken Chop, two slices of Tomatoes and Cucumbers, a serving of Deep-fried Fish Fillet, Broccolis dipped in Cream of Mushroom, a dash of Pepper-flavoured French Fries, a Fried Shrimp and last but not least, a slice of Garlic Bread, all nicely arranged and ready to be eaten! Oh and furnished with a small bowl of hot peppery cream of mushroom soup !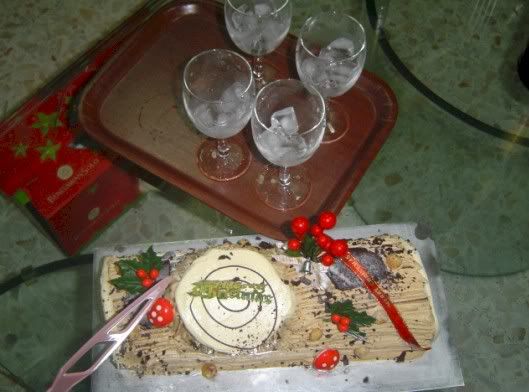 After the fulfilling dinner, it's time for dessert lo, LOG CAKE from Bengawan Solo~
I watched to have Shizuru-sama in front of AAD's screen with the goodies in front on the messy desk but I was kinda hungry so I dug in first, by that time, it was too late ...
Well that's all, I might do up Hatsu Koi Shimai Chapter 9 tomorrow or somewhere this week! I'll be catching up to Chapter 12 hopefully by end of January 2008! Till then, cya!
[Signing off @ 10:40 PM]