[Posted @ 10:15 PM]
As you guys know,
Ichijinsha - Comic Yurihime
has published an ecchish yuri manga titled
'Yurihime Wildrose'
[百合姫 Wildrose] on 18th October 2007 along with latest issue,
'Yurihime Volume 10'
.
As this is primarily a PG-13
sometimes M-18
uh blog, I'm not going to directly post any explicit images here, just gonna post up some teaser images and worksafe pages. If you really want to read the whole thing, buy the real thing or go yamibo [wait patiently] and I will not elaborate any further than this.
So, don't request for downloads as they WILL BE IGNORED and DELETED.
Well then, onward brave ones! First up, the list of mangaka and their works in 'Yurihime Wildrose';
- Cover Illustration by Monchi Kaori [門地 かおり]
- Illustration by CHI-RAN
1. '好きときどきキス' by Miyashita Kitsune [宮下 キツネ]
2. 'アーケディア~楽園の花~' by Mizuno Tohko [水野 透子]
3. '温室の魔女' by Mikuni Hazime [三国 ハヂメ]
4. '好!' by CHI-RAN
5. '女の子合わせ' by Morishima Akiko [森島 明子]
6. 'くちびるにの・せ・て' by Jounouchi Nene [城之内 寧々]
7. 'いちばんすきなひと' by Tokitsukaze Otoha [時津風 おとは]
8. 'Sweet Little Devil' by Nanzaki Iku [南崎 いく]
9. 'BLUE' by Hashiba Hayase [速瀬 羽柴]
A rather strong cast of mangaka here, the art works were pretty and pleasing and I was quite surprised to see Nanzaki Iku [南崎 いく] among the cast, didn't know he do mainstream publishing too. Hopeful to see more of 南崎-sama's works around other than doujinshis.
The cover illustration by
Monchi Kaori [門地 かおり]
was rather striking and suggestive of the contents inside, I probably took a double take when I saw the cover ... carefully looking at the details of the blushing [most probably] Kouhai clasping her [most probably] Onee-sama/Senpai's bra LOL. Moments later I was whining how nice if I could get my paws on the magazine when it's out sigh. But it's in the past now heh. Monchi Kaori's [門地 かおり] works mostly consist of BL stuff and one of her works was published in Digital Manga Publishing.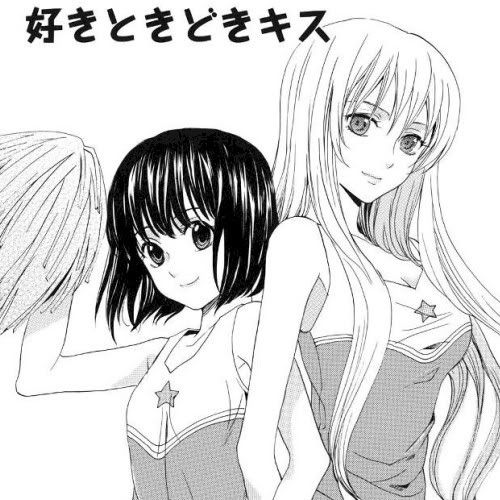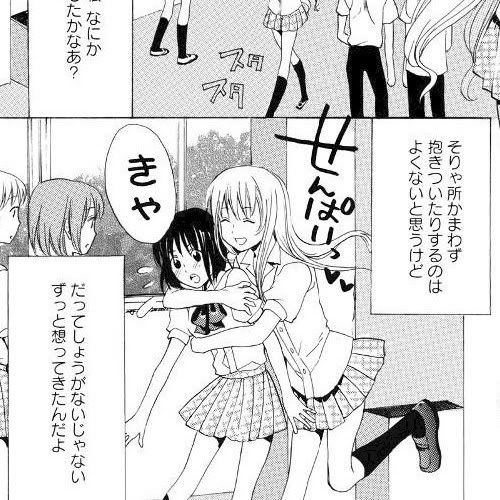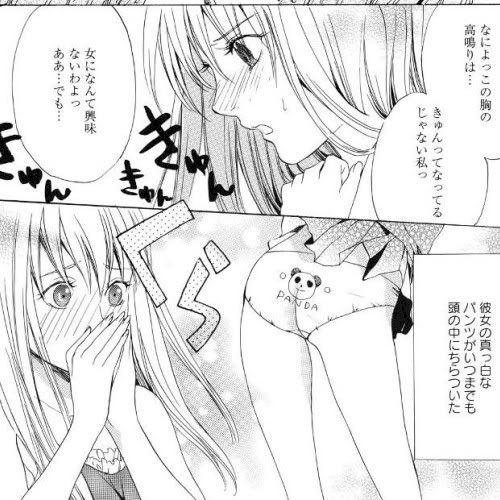 1. '好きときどきキス' by Miyashita Kitsune [宮下 キツネ];
One of the few mangaka whom works consist of BL stuff, her art style's really pretty especially the eyes and I like it alot. This seemed to be her first GL work and I'm glad the turnout's really good, it's like she's been drawing GL characters for a long time lol. Basically this chapter's a PWP [Plot? What Plot?], the kouhai [blonde] was grumbling that she's not getting much action from her senpai lol and was constantly teased whenever senpai-chan flashed her panties when they had cheerleading practices. She finally got what she wanted when they were in the school's changing room and so what happened later was ... well I'll leave it to your imaginations and the images =).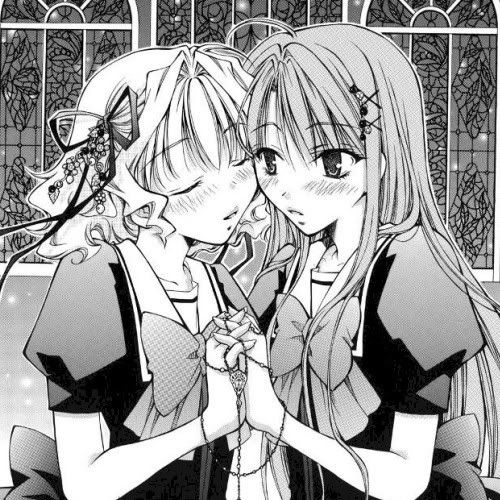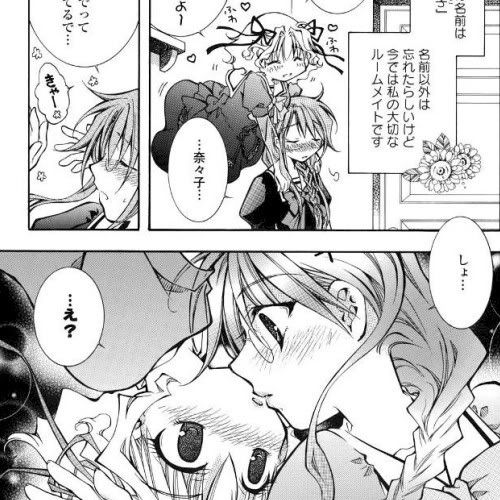 2. 'アーケディア~楽園の花~' by
Mizuno Tohko [水野 透子]
;
Basically, this is a story about a human and a spirit and also a sequel to the story with the same title in
'Yurihime Volume 10'
. I like the scene where they accidentally kissed while the spirit was floating upside down lol [parody from Spiderman Movie?]. The art's okay, the story was sweet and it's a happy ending, usually it's bad endings in humans x spirits relationships.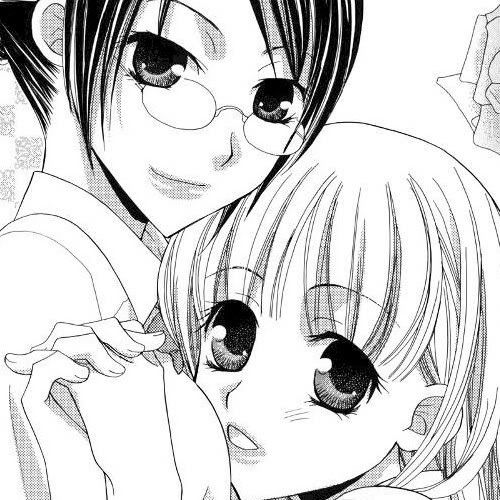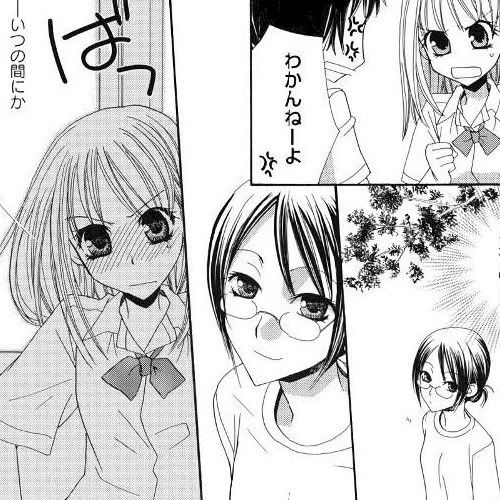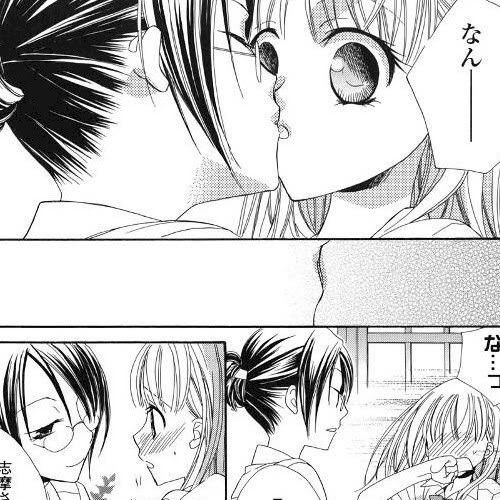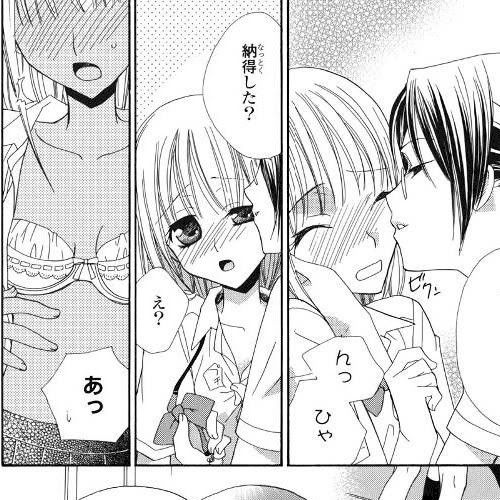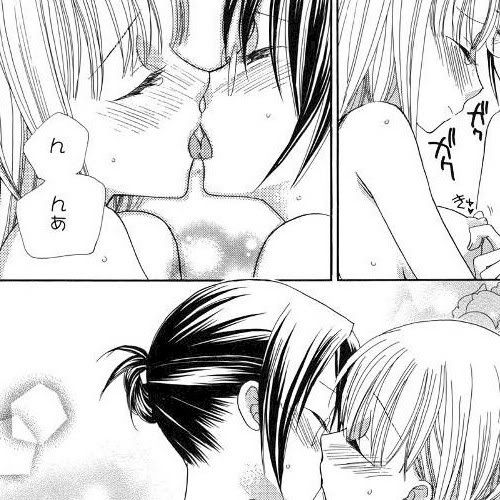 3. '温室の魔女' by
Mikuni Hazime [三国 ハヂメ]
;
Mikuni-sensei's works include some shoujo and shounen-based yuri titles, never seen the shoujo titles before but I saw the loli-yurish 'Yurihime' before, the chapters by Mikuni-sensei were 'Form A', 'First Cooking Class' and 'My Beloved-beloved Older Sister'. Mikuni-sensei's artstyle indeed improved alot, the lines and expressions are more refined and cuter. I like the megane [girl with specs], looks a little like the male version of Kyouya from Ouran High Host Club lol.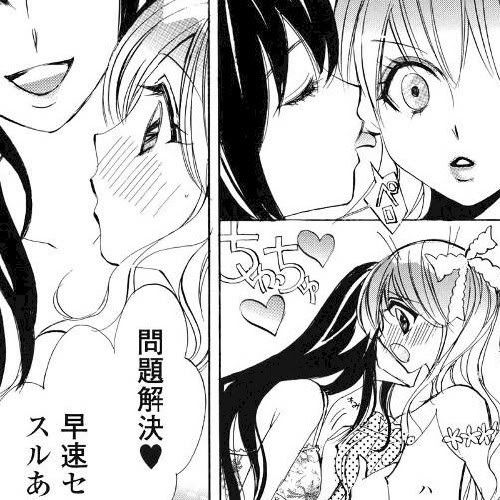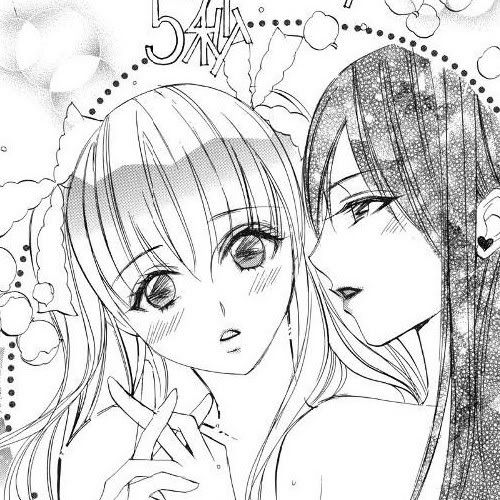 4. '好!' by
CHI-RAN
;
You guys should know CHI-RAN by now, she's a regular contributor from the last issue of Yuri Shimai and issues of Yuri Hime. I did
recommend
a tankoubon aka compilation by her 3 months ago. CHI-RAN seemed to be more focused on the plot of her works in recent chapters, which I'm pretty glad instead of the 'let's get it on' kinda meeting lol. Well there's still smut, don't worry and two scenes to be exact, a normal loving scene and a in-bath loving scene lol.
I'll do the review for the next 5 mangakas in Part 2 soon, please look forward to it then! =).
Random rants;
... My lappy's dead. My files ... scans, links and pictures are all gone, I tried to recover it by reformating my C: drive, in the end, what happened? The whole system was fucking corrupted! Now I can't even ... sob ... sob. I didn't manage to transfer some of my translated manga files over to AAD-chan ... so the files in AAD-chan were not really up to date [The last time I updated was a month ago] ... including the translated chapters of Hatsu Koi Shimai ... darn it! Now I have to go over yamibo [it's down =(] and search for the lost translated chapters in the issues of Yuri Hime and more other titles.
Until then, I'll probably be on hold for quite a while but I'll be doing some reviews and other stuff which are not wiped out. ARGHHHH, my precious collections!!!!!!!!!!!!!!!~~~ My favourite links!!!!!!!!!!!!!!~~~!!!!
...
[Signing off @ 11:30 PM]