[Posted @ 12:50 PM]
Woots! My Doropanda Tours [どろぱんだTOURS] Part 2 Loot from
Mandarake
is here! Got kind of worried when I made my payment [on Monday/Tuesday] and the status didn't change until friday. This is my first time purchasing from Mandarake and according to reviews, they usually ship in 1-2 days after payment so I thought I screwed up with my payment ;A; I don't wanna be banned!!! But phew, all's fine.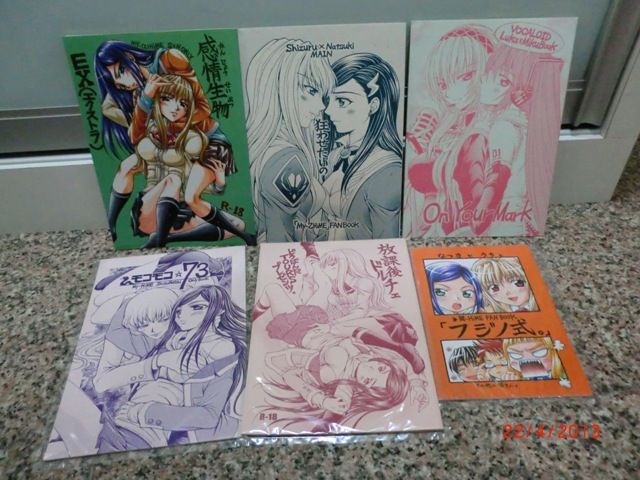 [Left to Right] 感情生物EX, 狂わせたいの, On Your Mark
モコモコ73 1ST, 放課後ドルチェ (再版), フジノ式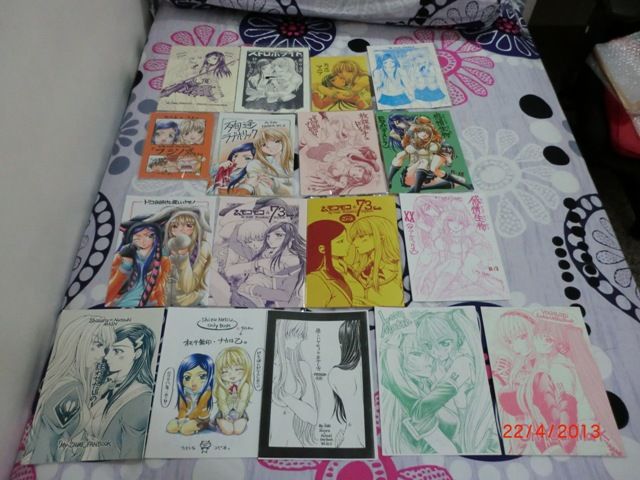 My collection! My wallet is bleeding this month ... but worth it! Links to モコモコ73 2ND [MokoMoko73 2ND] and 優しいケモノのあやし方 [Yasashii Kemono no Ayashikata] are updated on my
Doropanda Tours
[どろぱんだTOURS] Page =w= .
Also looking for translator and editor for these two titles, if you're interested in translating or editing them, head over to this
thread
at Yuri Project to volunteer! The scans on MokoMoko73 2ND can be horrible so if the translator can't make out the blurrish words, I can take a photo of that part with my digital camera.
Await any response! Oh I'm sad because there are no entries for my '
Puberty Organism Vega by Hayashiya Shizuru Contest
' post :< WHERE ARE YOU FANARTS/FICS!?