[Posted @ 9:34 PM]
Ahhh, sorry it's been a while.
Disclaimer:
I DO NOT TRANSLATE STUFF FROM JAPANESE TO ENGLISH.
only Mandarin to English.
I do however refer to the RAW [Japanese] version sometimes when translating to kind of double check and make it more 'Real' cos I like it lol.
I DO NOT DRAW doujinshis, I got the scans from
Yamibo
. The author of this doujinshi is 'Doropanda Tours' hence I don't claim ANY credits for it.
Click on the pictures and out pops a window with a bigger, clearer dimension.
Please do not hotlink on forums, just paste my blog url and direct them to the Manga Page section, thanks.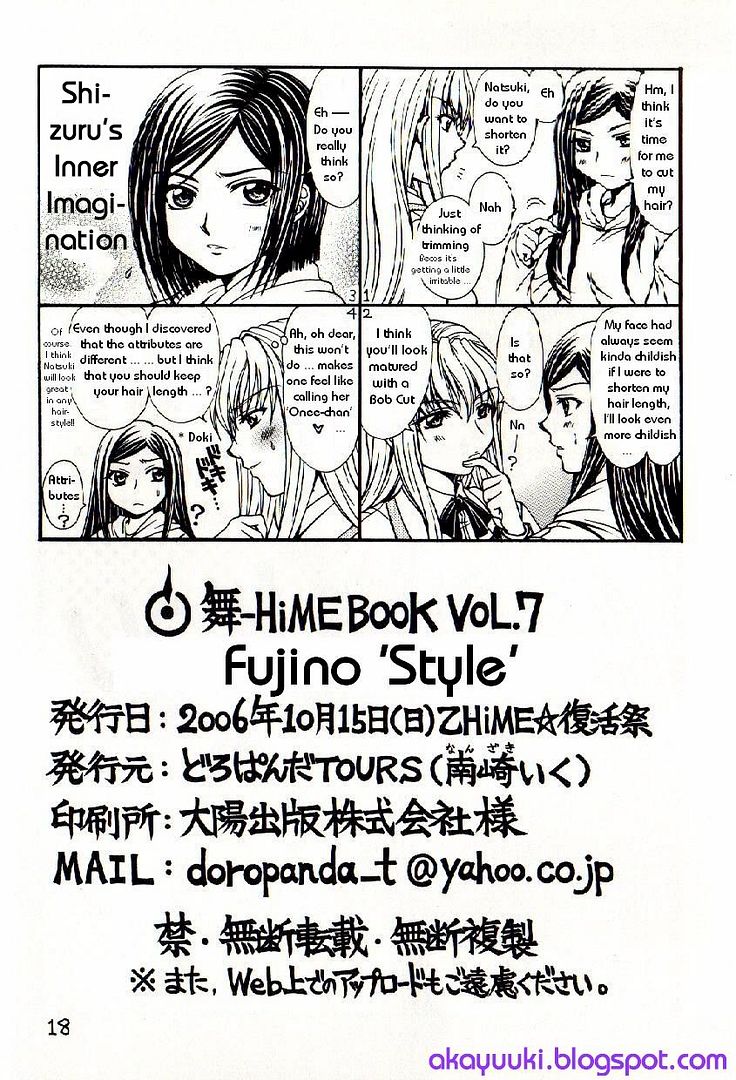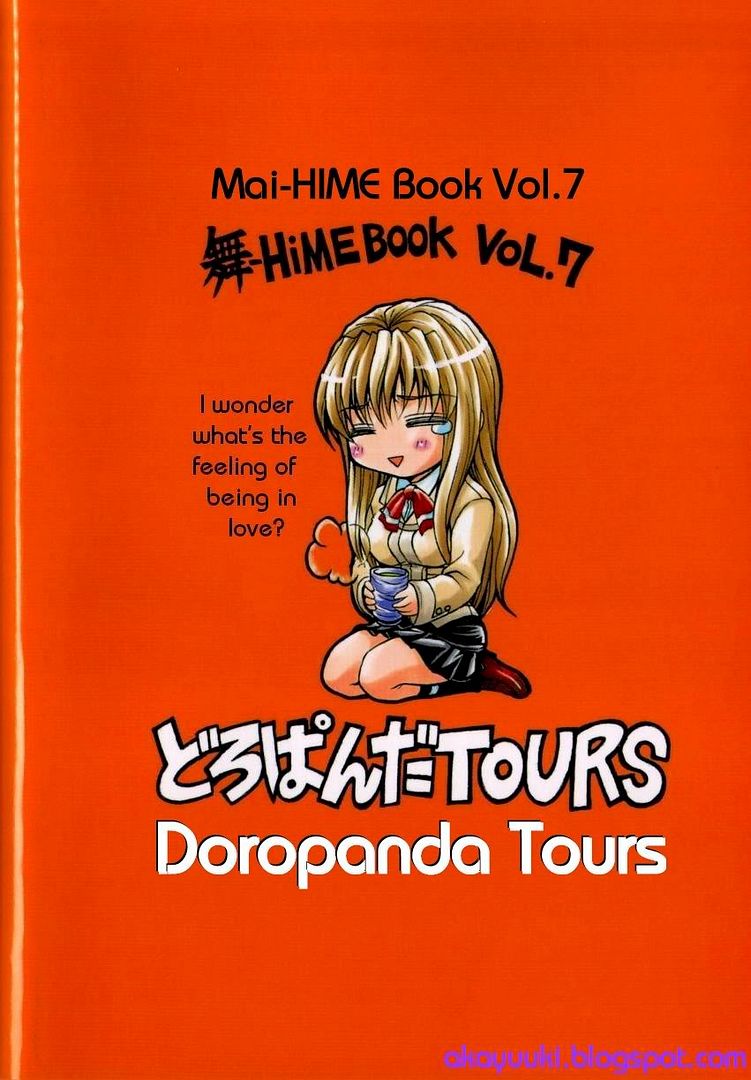 Finally, I've seriously been procrastinating way too long.
And, omg, Doropanda Tours Mai Hime Volume 8, 'After School Dolce' is out on Yahoo Japan Auction!!!!!!!! ...
Hot cover alert
XD.
Oh yeah, I tried singing Misato Aki's 'Kuchibiru Daydream', Strawberry Panic! OP2 last friday and ... well it turned out eh ... you be the judge. I merely played the karaoke version on lappy and started singing on the lousy lappy mic.
Seriously, there's quite abit of pronunciation mistakes. I really should warn you though about the disgustingly amateur voice/music you're about to hear ... ...
- Link updated, Click PLAY -
Um, stay tune I think. And comments please *puppy eyes*
PS: I posted up the MediaFire link to the zip file of the Doropanda Tours Mai Hime Volume 7 Doujinshi, check out the
Manga Page
.
[Signing off @ 10:36 PM]