[Posted @ 2:59 PM]
Disclaimer:
I DO NOT TRANSLATE STUFF FROM JAPANESE TO ENGLISH.
only Mandarin to English.
I do however refer to the RAW [Japanese] version sometimes when translating to kind of double check and make it more 'Real' cos I like it lol.
I DO NOT DRAW doujinshis, I got the scans from
Yamibo
. The author of this doujinshi is 'Doropanda Tours' hence I don't claim ANY credits for it.
Click on the pictures and out pops a window with a bigger, clearer dimension.
Please do not hotlink on forums, just paste my blog url and direct them to the Manga Page section, thanks.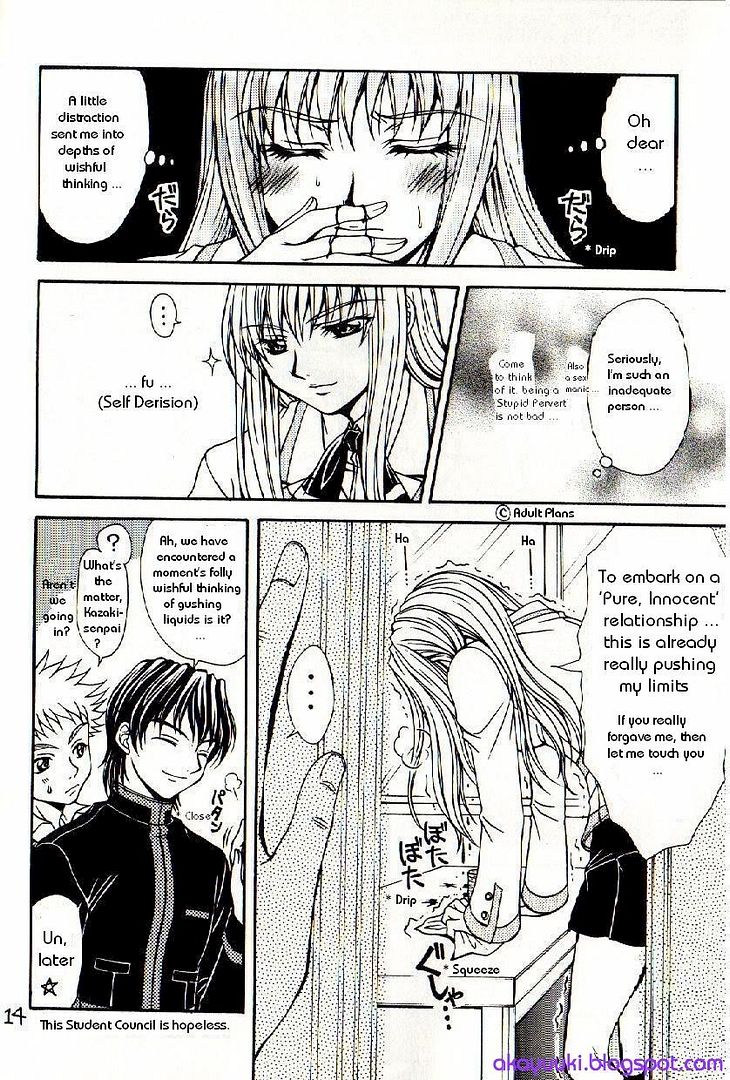 Well, yeah most of you guessed right lol, Shizuru had a nose bleed =).
The results of the
first
Blog Poll in IchigoYuri, we asked you, 'Your choice for this May, Song of the Month?' ;
Thank you for voting, didn't expect so many votes =), I was like, 'Well maybe 20 people will vote and stuff'. Seems like there's still a lot of Strawberry Panic! Fans around, as a staggering 49 votes out of 86 votes want 'Encore - Strawberry Panic! - Shoujo Meiro de Tsukamaete - Mellow Berry Ballad Ver'. Um, yay? Enjoy.
Oh yeah, please vote in the next poll =), the poll of this month's 'What do you want to see more in IchigoYuri?'
[Signing off @ 3:14 PM]