[Posted @ 1:30 AM]
Hmm, I can't wait for my last paper to be over, I'm already tired of studying :< lol ahhhh this feels like deja vu. Man, anyways I couldn't help myself and went to download the subs of another mandarin subber xD I'll just download my usual when I get back. The start of Episode 12 was awesome *_* I love it. However ...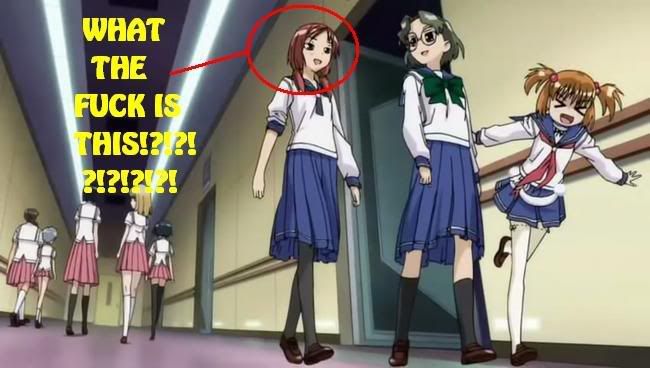 It would had been the perfect eye catch in this post :<
Hahahaha, man it looks so weird. Other than that, I have no complains about this episode I guess ... there are sure to have ups and downs in the quality in the animation, but this lol, is just so obvious that I went 'WTF was that!?!?!?!' twice [Yeah, I rewinded].
Oh well, I'm betting GONZO will cook up a meeting between Hisa and Mihoko in filler episodes or something and then Mihoko will finally get her chance to ask about Hisa's blue sapphires and red rubies praise/comment =D. Hopefully that scene will be filled with flirty words and blushes, kyaaa can't wait ahaha. For now, ON TO MAHJONG PLUZ and my studies =D.
[Signing off @ 1:50 AM]