[Posted @ 1:08 AM]
Goodies From Amazon Japan and US. I was really excited to receive them but some family matters unexpectedly happened ... so I'm not really in the mood to be happy about anything.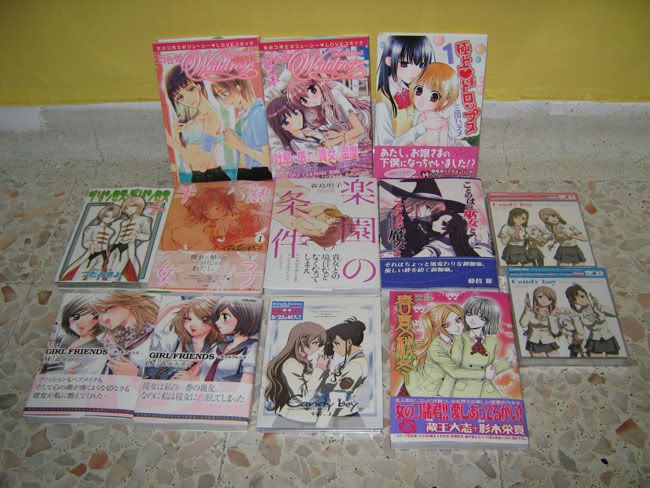 I've proved that you can import yuri books in Singapore ... XD LOL, well I've proved to myself I can import ... probably you already knew it but heck, I'm happy.
LoL, I bought Mai Otome Volume DVD just cos Shizuru's on the cover =P, oh yeah forgot to wish Shizuru-sama, HAPPY BIRTHDAY, 2 days ago ... =A=, I'm 2 days late.
Oh well, hope everyone good health and a wonderful, peaceful weekend.
[Signing off @ 1:16 AM]