[Posted @ 11:08 PM]
Well it's not friday but I feel like blogging my awesome days after returning back to Singapore lol.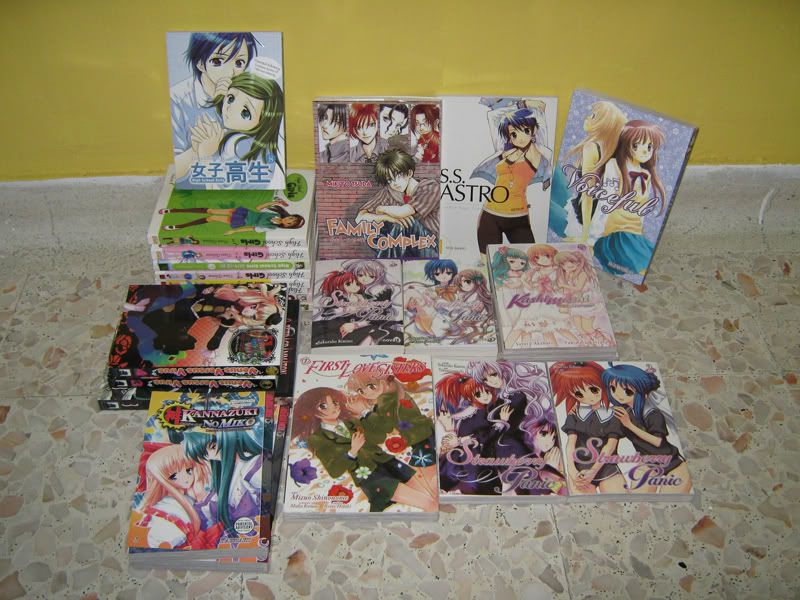 26th November 2008
At Fortitude Valley aka Chinatown in Brisbane waiting to get on the airtrain to the International Airport;
At the Brisbane International Aiport;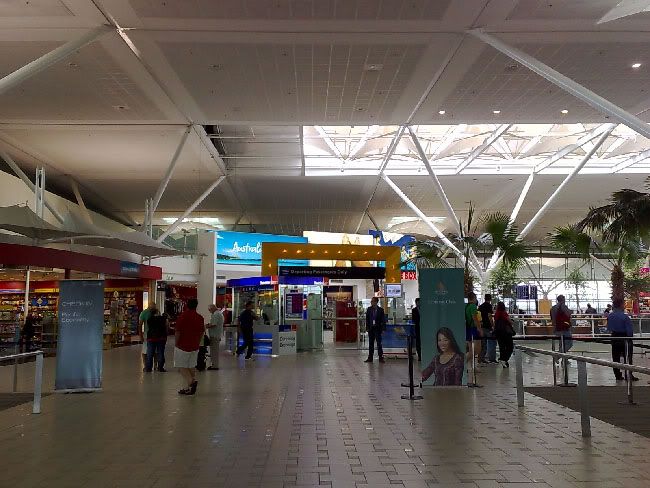 Had a box of noodles at Noodle Box;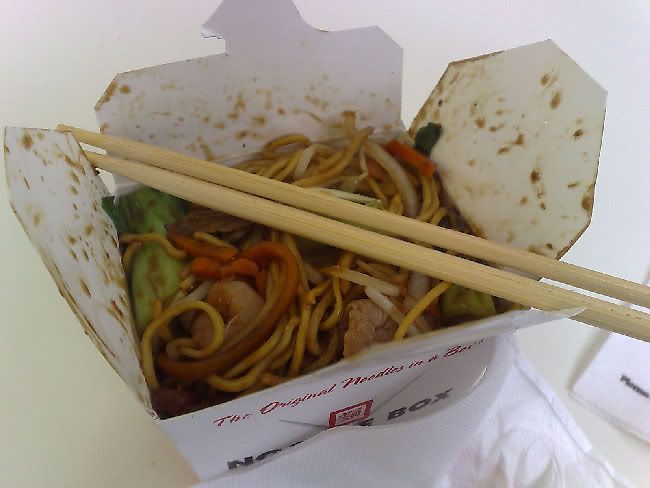 My Ride, Airbus 320, Qantas QF51;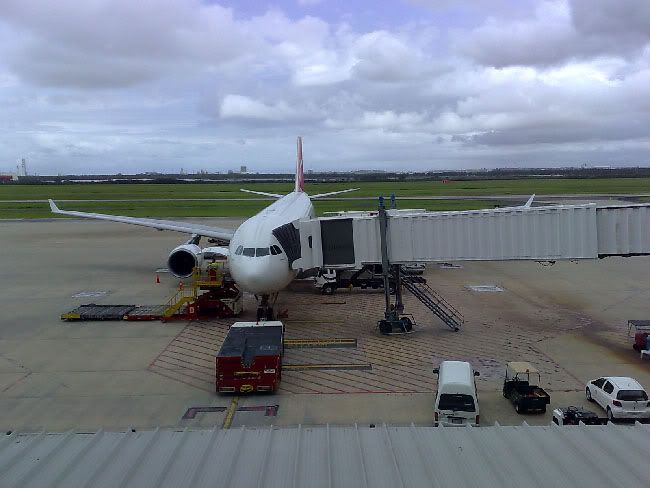 On-flight Meal;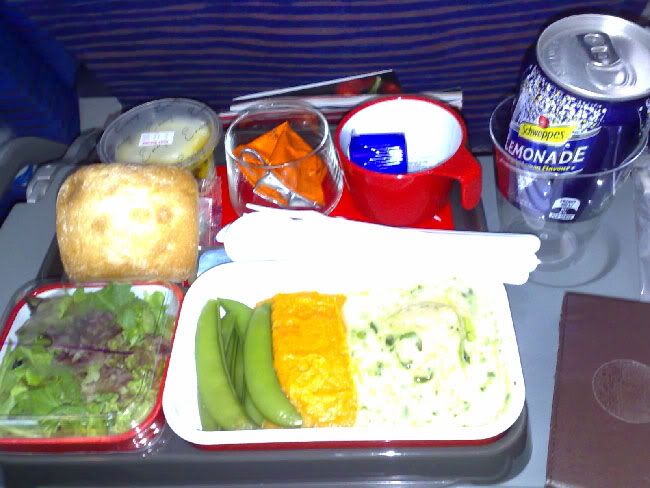 Touch down at Singapore, Changi Airport at around 7.40 PM;
First stop, dinner at Serangoon Gardens, Chomp Chomp Food Centre XD, Satay Beehoon and Prawn Mee!!!
Hokkien Mee!!!!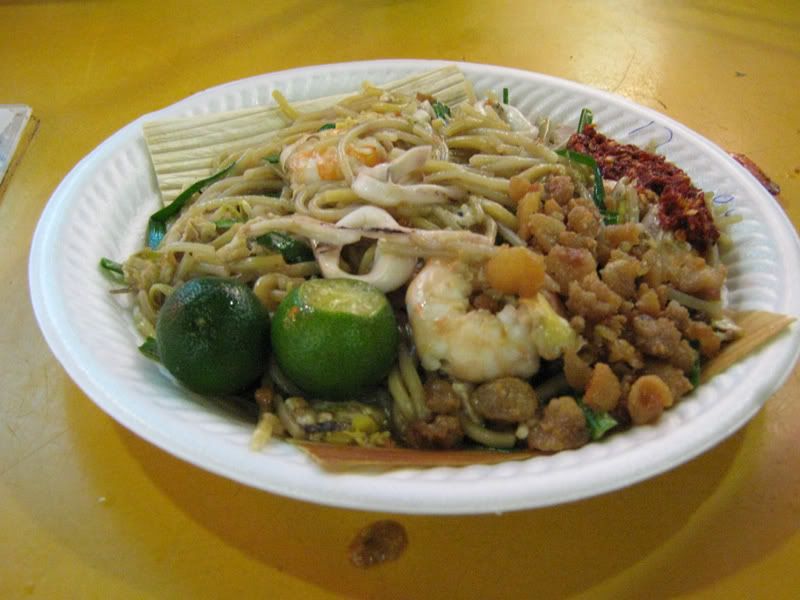 My favourite dishes, BBQ Sambal Stingray, Satay and Stir-fried Sambal Kangkong.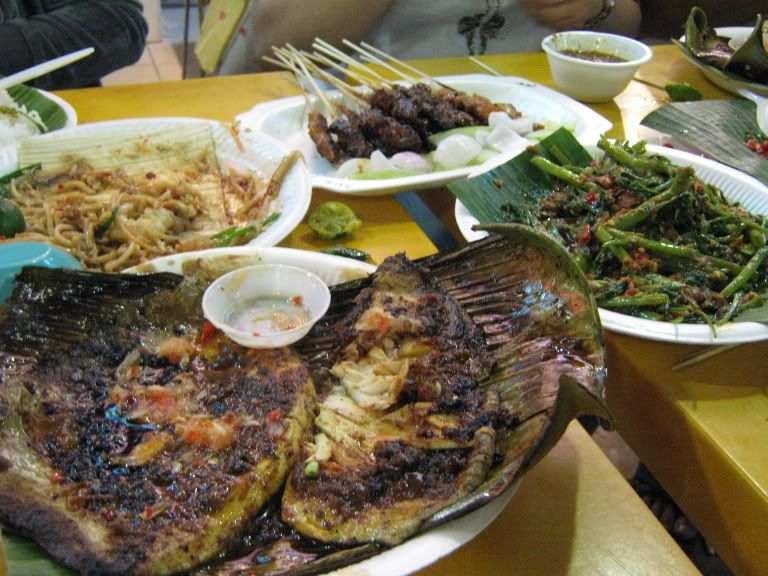 27th November 2008
Mum's birthday, went out to Outram Park, Health Promotion Board to collect my tickets I won to the World AIDS Day Concert at Fort Canning Park. After that, went to Choa Chu Kang, bought mangas at the Comics Connection at Lot 1 and then made a trip down to Woodlands' Causeway Point to purchase this lovely Tuffles Cake at Prima Deli before going home lol.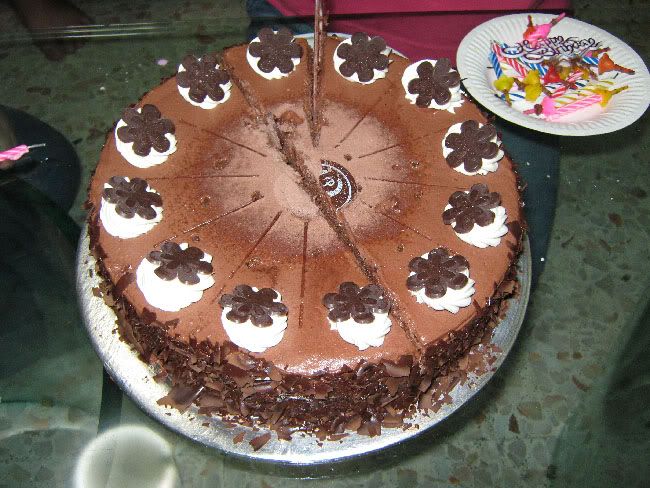 28th November 2008
Hmm, I went to Bishan Junction 8 with mum, uncle's girlfriend, maria and fish. It was fun, lol fish and I were at Popular Bookstore reading books and paid a visit to the Best Denki there for a while. Hmmm, ah went to the NTUC Fairprice there and bought some snacks and stuff ...
Upon returning home, I started opening my packages from Amazon XD;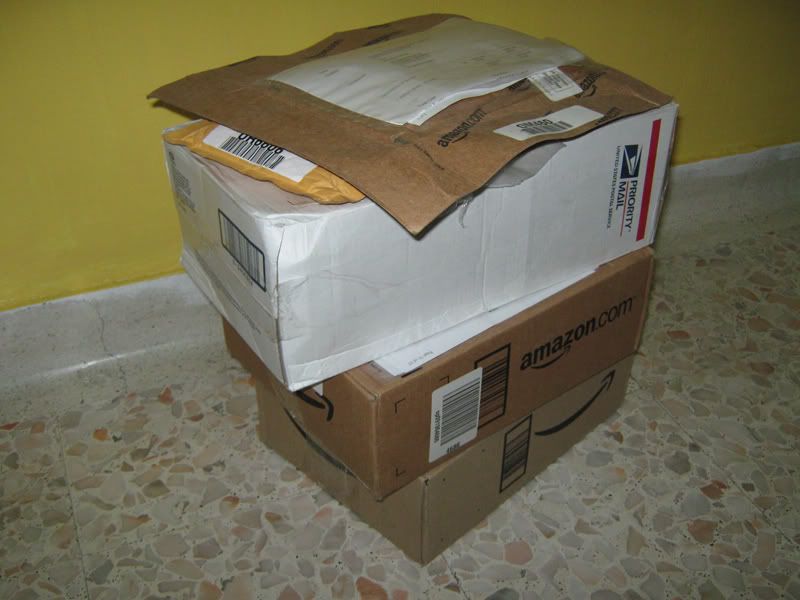 Made these purchases on April and August 2008 and here they are, 'fresh' out from the boxes lol.
Girls High #1-9 [END], Family Complex #1 [END], S.S Astro #1, Voiceful #1, Venus Versus Virus #3-4, Tetragrammaton Labyrinth #3, Novel Strawberry Panic! #1-2, Kashimashi ~Girl meets Girl~ #4-5 [END], Kannazuki no Miko #1-2 [END], First Love Sisters aka Hatsukoi Shimai #1 and last but not least Manga Strawberry Panic! #1-2.
Kinda pissed that I got the 'Old' versions of Girls High and new version of #3 ... Oh well, that's what I get for buying cheap stuff lol. At least I have Momoka on #7's cover and SayakaxNao on #8's cover XD. Other than that, I'm very pleased with my purchases.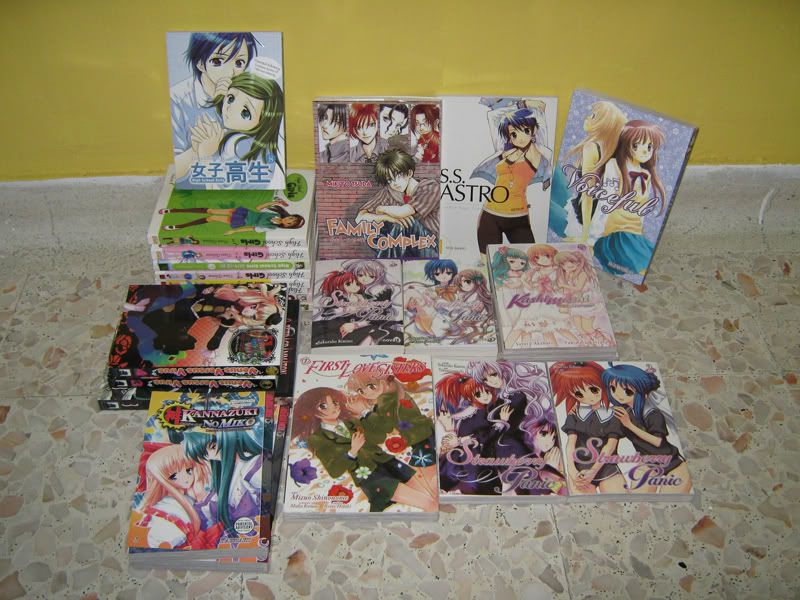 29th November 2008
Today is the day! YanZi's performing on the World AIDS Day Concert at Fort Canning Park~ Went early to 'queue' up but found out that only there YanZi Unlimited Fanclub people were queuing up and me lol! I wasn't even with them =A=, arrived there at around 2.30-45 PM, and they were just 1-2 hours earlier than me haha. Waited there for 4-5 hours and of course I spent those time fruitfully by reading manga LOL.
I'm happy that I went early cos we managed to see YanZi doing a rehearsal before walking out of the compound, resulting in this snapshot~;
YanZi never fails to amaze me with her awesome vocals and live performance and of course seductive looks casted at us LOL.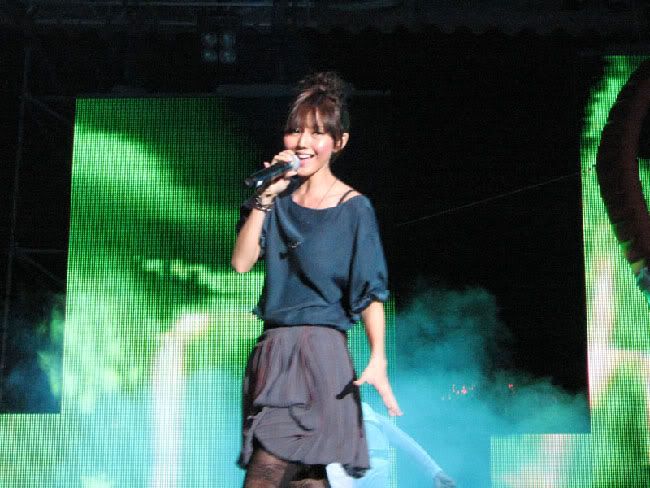 She sung a combi of 'Zhi Lai Zhi Wang + Shen Qi + Lu Guang' and then 'Ni Guang'~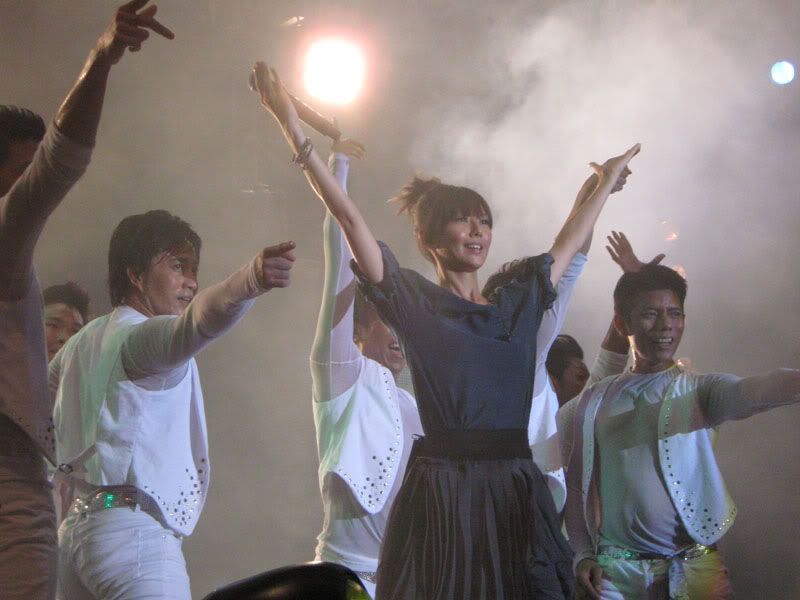 YanZi's awesome smile and wave to fans~;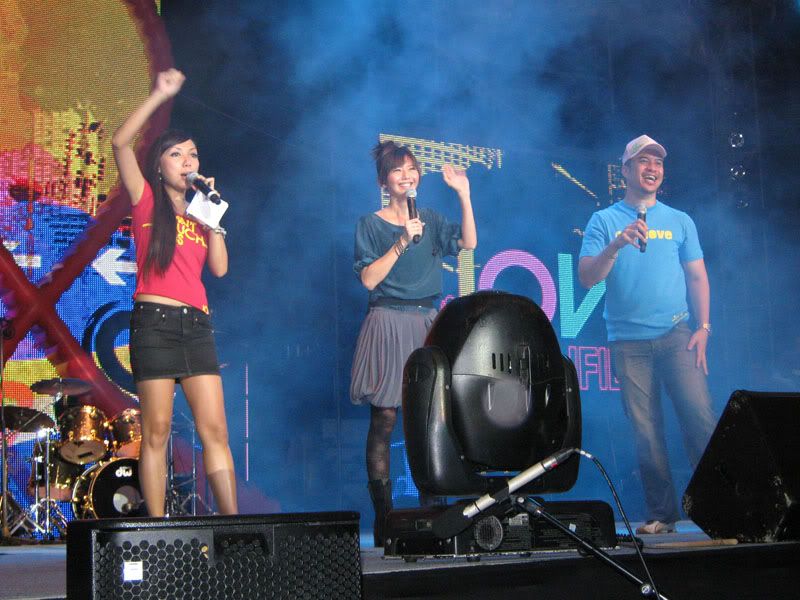 YanZi opening the Ending Group Song which brings us to the finale of the concert, awwww~ She even gave us a flying kiss at the end LOL XD \o/.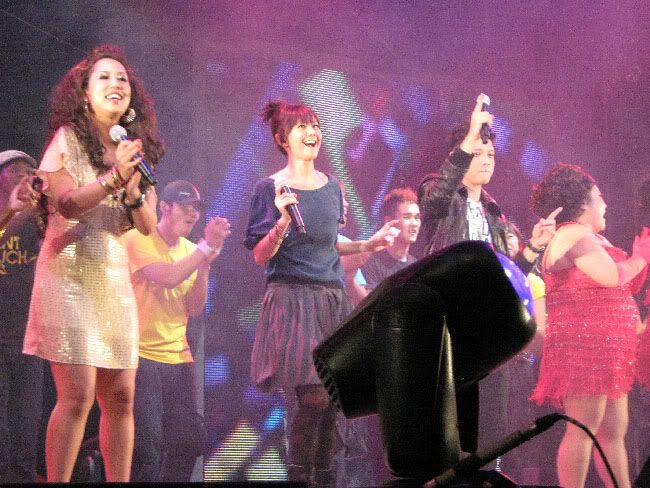 30th November 2008
Did nothing but slack at home reading manga, playing with my parrots, eating and stickam-ing with TS mates lol.
1st December 2008
Hmmmm, same as what I did on Sunday lol, oh went to the studyroom with the air-con on and watched Mendoru ~Ikemen Idol~ Ep7 XD.
Oh yes,
Tranquil Spring
has picked up Mendol (Mendoru / ヒァトミナシマ) ~Ikemen Idol~ as our maiden softsub project. It wasn't until Episode 4 or 5 was aired before I started translating the scripts, it was a totally fun experience, very different from translating manga. I really admire those Mandarin subbers who can translate merely by listening to the conversations [Sometimes when the actors don't pronounce the words properly, it's hard to grasp the meaning].
We have released the softsub of Episode 1 and Episode 2 already, check it out at
TS site
or
D-addicts Forums
. As for Episode 3, it is still in the PR-QC stage, we're trying our very best to catch up with at least just 2-3 episodes behind, as there are currently 8 aired episodes with Episode 9 coming up this week. I would like to take this chance to thank Amaya, Chiri, Hayashi, Hayate, Jo and Kai who are with me in Project M. Thank you all for triggering my 'fighting spirit' with your enthusiasm in Skype XD.
Subbing is not an easy job, especially when you have to double check the translated meanings over and over again so that we release the most
accurate
and quality enjoyment to fans of the series out there. You know, I just dislike subbers who vaguely translate the lines, yes, it might be smooth reading but it just
destroys
the beauty and meaning of the Japanese Language. Not like I'm profound in Japanese or what but have you ever wondered about the few words subtitle and yet the actor kept rambling a while on leaving you feeling like you're missing out some meanings? Well, that's how I feel so nothing beats learning the language and making the translations yourself XD.
Anyways, that's the end of my random rants, hope you enjoyed it or something lol.
[Signing off @ 1:20 PM]