[Posted @ 12:31 PM]
XD woots, a combi of Chapter 4 and Chapter 9 XD.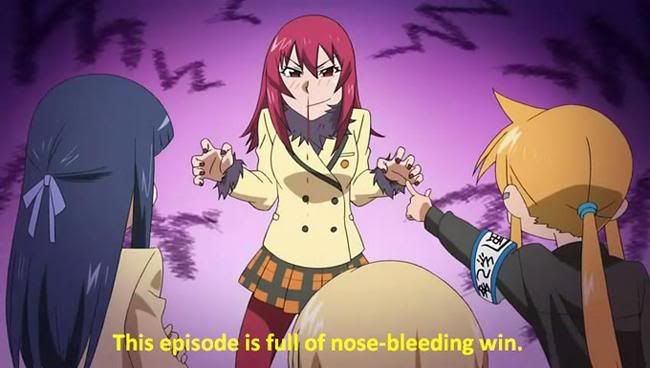 LOL, with the appearance of Andou Nene, this episode made me lol a few times. Oh yeah, Nene's bi ... and I don't mean BI-cycle XD.
GOOD JOB!
Hopefully this pace will continue for the next few episodes, a chapter in the first 10mins and the next in the second 10mins. I have a feeling that the producers are sick of adding their own filter scenes and went 'Oh, to the hell with it, we'll just have two chapters in one episode.' XD.
Hmmm, I see that the chapter with Torako meeting Ushio have been pushed backwards, probably in a flashback since they've cleverly covered Ushio's face in the 'Torako Skipping Class' scene lol.
>A< bloomers ... Nene proclaimed that when she's Student Council President, she will shorten the girls' skirt by 5cm ... so vote for her now!!!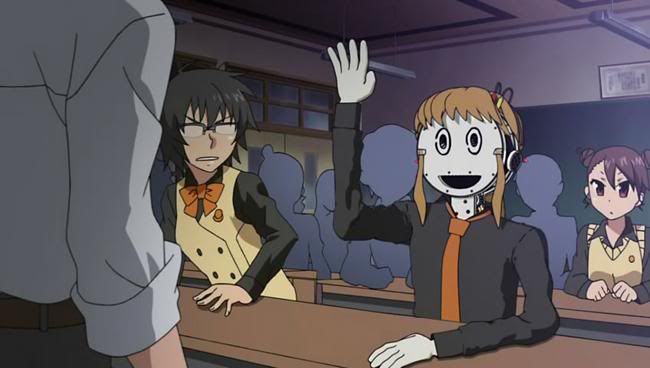 The robotic [Mecha-Torako] scene's pretty good, I see some attempts of making it ... uh 3D or something. Yi-yiyiyiyiyiyiyi lol.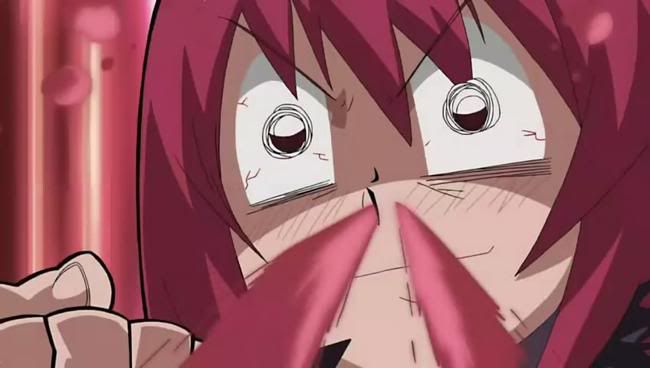 Episode 4 looks interesting too ... hmm Chapter 3 and CHAPTER 6 LOL, my favourite chapter XD. Hope they kept Torako's sketch of Tatsuki in it, I'm so gonna lmao. Please look forward to it =].
[Signing off @ 1:04 PM]