[Posted @ 10:36 PM]
EDIT: Photos of YanZi & others at Millenia Walk updated at the bottom of the post, please scroll down!!!
Been exercising lately ... since there's not much to do online already lol.
Won't be around tommorrow cos ;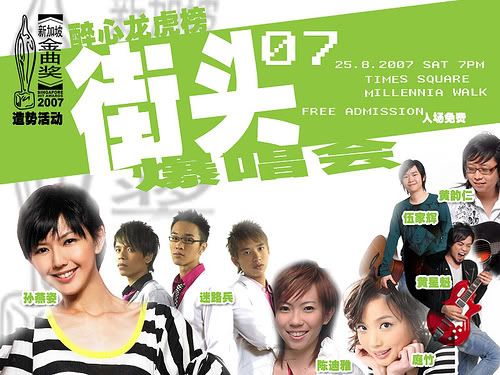 933醉心龙虎榜街头爆唱会]将在8月25日(六)晚上7点在Millenia Walk举行.
933 Zui Xing Long Hu Bang Jie Tou Bao Chang Hui will be held on 25th August [Saturday], 7 PM at Millenia Walk.
Yes, I'm going there and no I'm not going to KKnM's Chara-Fest 2007 lol, I don't think I'm hooked on any stuff yet ... okay I DID consider purchasing some figurines after I saw
this
LOL. Which Shizuru-sama fan's heart won't leap after seeing that!?!???!!!
Anyways, I think I'll be queuing there like a loyal YanZi fan at 11 AM or earlier, depends la. If you're a YanZi fan, well, cya there!
Oh YanZi will be going to the Campus SuperStar 2 recording after this event ... so if you're rich enough, take a cab home and catch it on TV? LoL.
EDIT: Juz came back from Millenia Walk, watched Campus SuperStar 2 LIVE on Channel U and went to bath hahaha. Here's some photos;
It started to rain when Mi Lu Pin started singing lol, then became even heavier when it's Chen Diya's turn but after YanZi went on stage, rain stopped, thank clouds!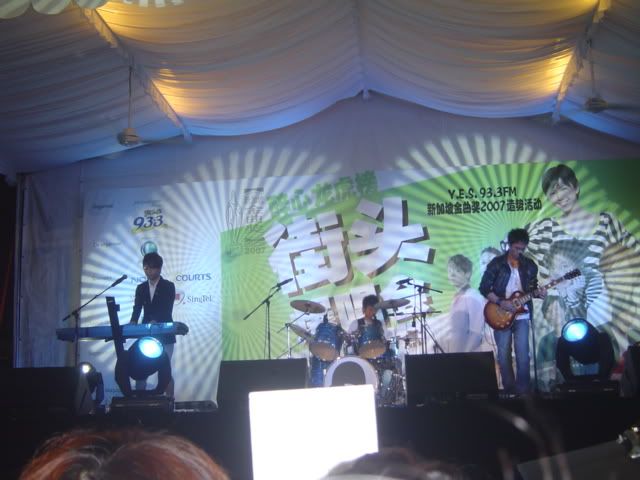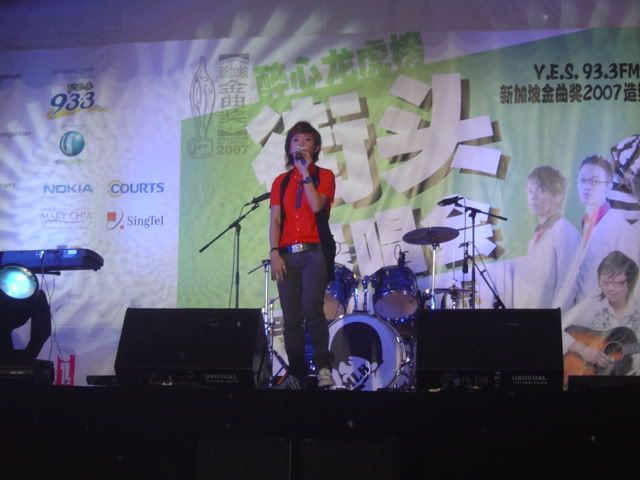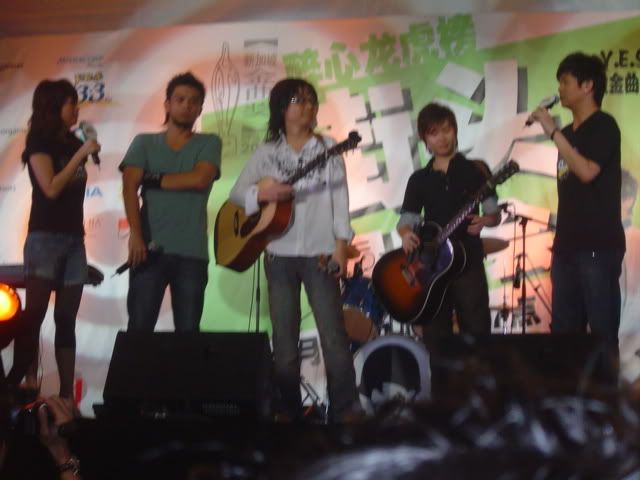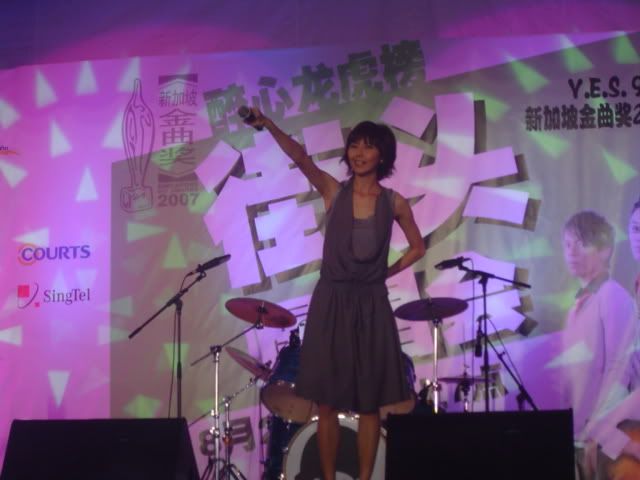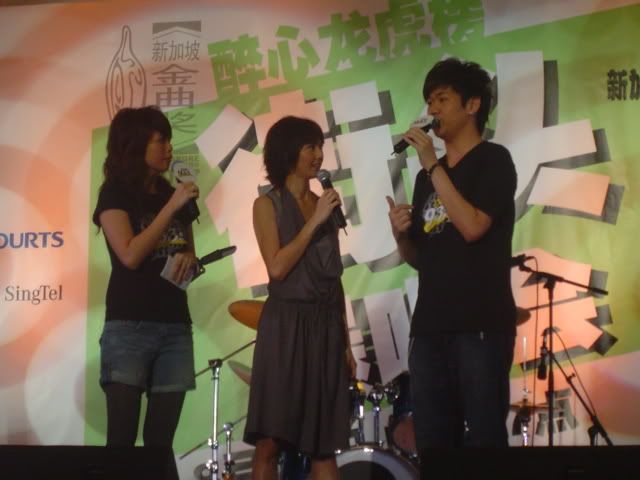 YanZi sung two songs, 'Wo Huai Nian De' and 'Ni Guang', before that she sung the theme song, 'Yi Ren Yi Ban' for movie, 881 with Eric Ng and Wu JiaHui. Very nice~~! Haha.
[Signing off @ 11:05 PM]
[Signing off @ 11:50 PM]