[Posted @ 7:00 PM]
Another 4 pages!?
Disclaimer:
I DO NOT TRANSLATE STUFF FROM JAPANESE TO ENGLISH.
only Mandarin to English.
I do however refer to the RAW [Japanese] version sometimes when translating to kind of double check and make it more 'Real' cos I like it lol.
I DO NOT DRAW doujinshis, so I don't claim ANY credits for it, I got the original doujinshi from
Raku-Gun
, so please refer there for the original version, I'm just translating for those non-Japanese readers =). So don't ban me for it =(.
Click on the pictures and out pops a window with a bigger, clearer dimension.
Please do not hotlink on forums, just paste my blog url and direct them to the Manga Page section, thanks.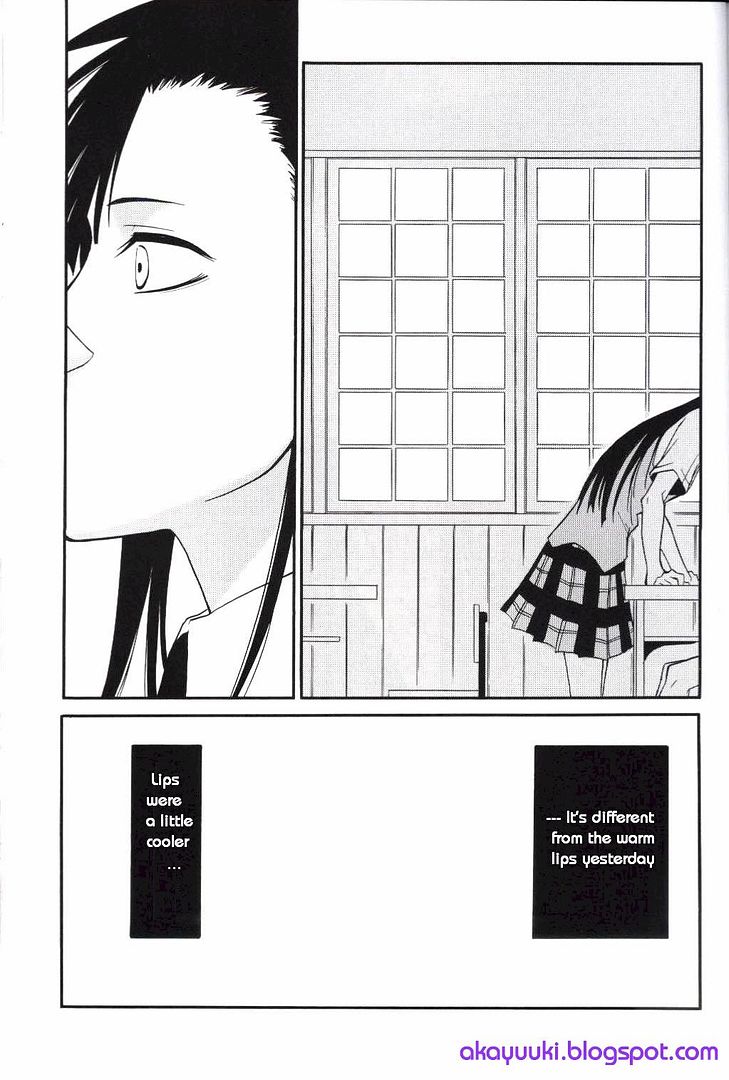 Here you go, the second kiss! Didn't know Konoka's so straight forward hahaha XD. 4 pages more to gooooo!~ I'm on fire =) =) =).
I'm almost finished with Doropanda Tours Mai Hime Doujinshi Volume 7 ... just 2 pages more to translate, the rest 8 pages were ready to go.
As for Kannazuki no Miko doujinshi, 'Broken Mirror', I've translated and edited 4 pages ... well 2 pages, cos one page's the cover while the other page had no words lol. There's only 9 pages for this doujinshi and the art's pretty decent, a little like Kaishaku's art. I don't know who the author is so ... if you know, please tell me so I could credit him/her/them.
Time to have dinner, cya.
[Signing off @ 7:25 PM]