[Posted @ 3:00 PM]
As mentioned, I bought my Doropanda TOURS [どろぱんだTOURS] doujinshi from 3 places, Yahoo Japan Auction via
buyee
,
Mandarake
and
Nagomi.
My
first large purchase
, thanks to
shezaei-neko
, was from an awesome Australian in Livejournal when I was studying there xD. So I guessed it was a one time thing.
Firstly, to buy anything online, you must have a
credit card or debit card with VISA/MASTERCARD
and it'll be easier if you used it to buy anything online before. It's important that your bank issuing the credit/debit card knows you're purchasing stuff online or allows it.Whenever I say debit card, I assume it has VISA/MASTERCARD, it's very vital.
They have kindly provided
instructions
on how to register and even list the conditions [perfect, good, bad] of the books they put online as they're mostly 'used'.
After you have registered and logged in, you add whatever you like by clicking on the '注文' to your cart. If there's no button, usually means it's out of stock, hence the X.
After sending your order, it might take a day or two for the person in charge to consolidate your items [check the stock and calculate your shipping charges] before sending you an email regarding paypal payment. Service is really fast for my purchase :)
Next up, Mandarake. Signing up at Mandarake is easy too since they have a full functional English website. Similarly to Nagomi, you add anything you like in your cart, send your order and they take up to 3 working days to check the stock and calculate your shipping charges before sending you an email with a link to make your payment.
Mandarake have several stores in Japan, hence it's better if you can purchase what you like from the same store or else you have to pay another shipping charge from another store. Oh Mandarake accepts credit/debit card and paypal but they only accept credit/debit card for 'adult' products. Please make sure your address name is similar to what is on the credit card for validation purposes, no using your parents', or friends' cards >.<
Lastly, to bid for items in
Yahoo Japan Auction
via buyee, you have to sign up for an account in buyee and to view 'adult' stuff in Yahoo Japan Auctions, a Japan yahoo account.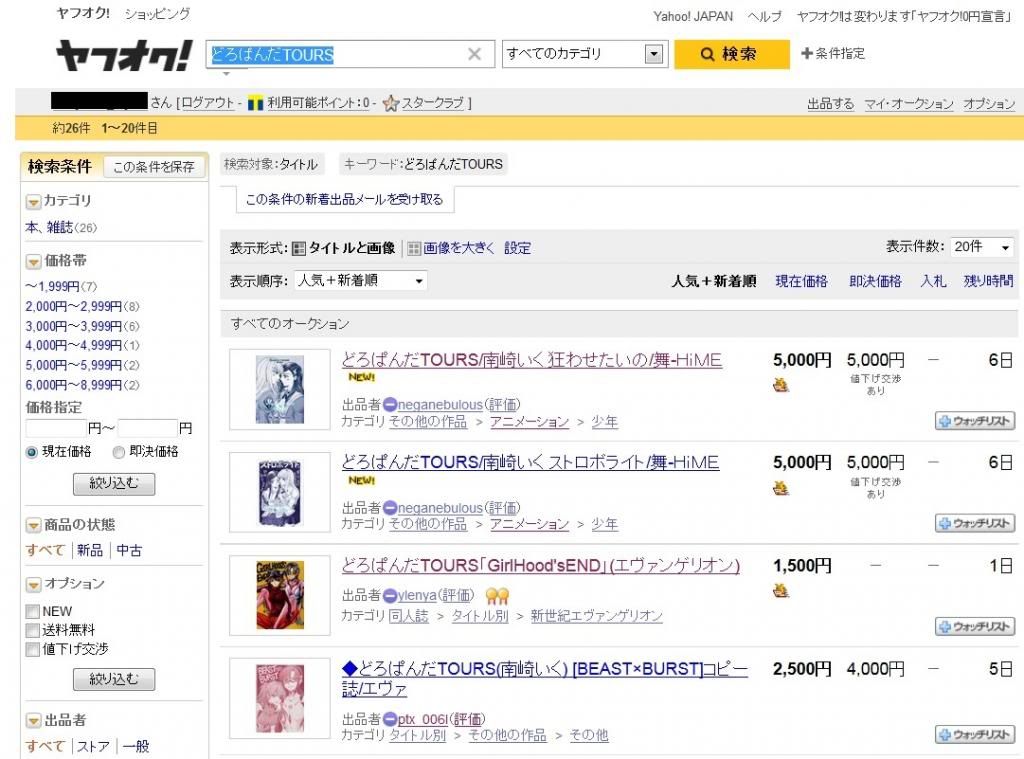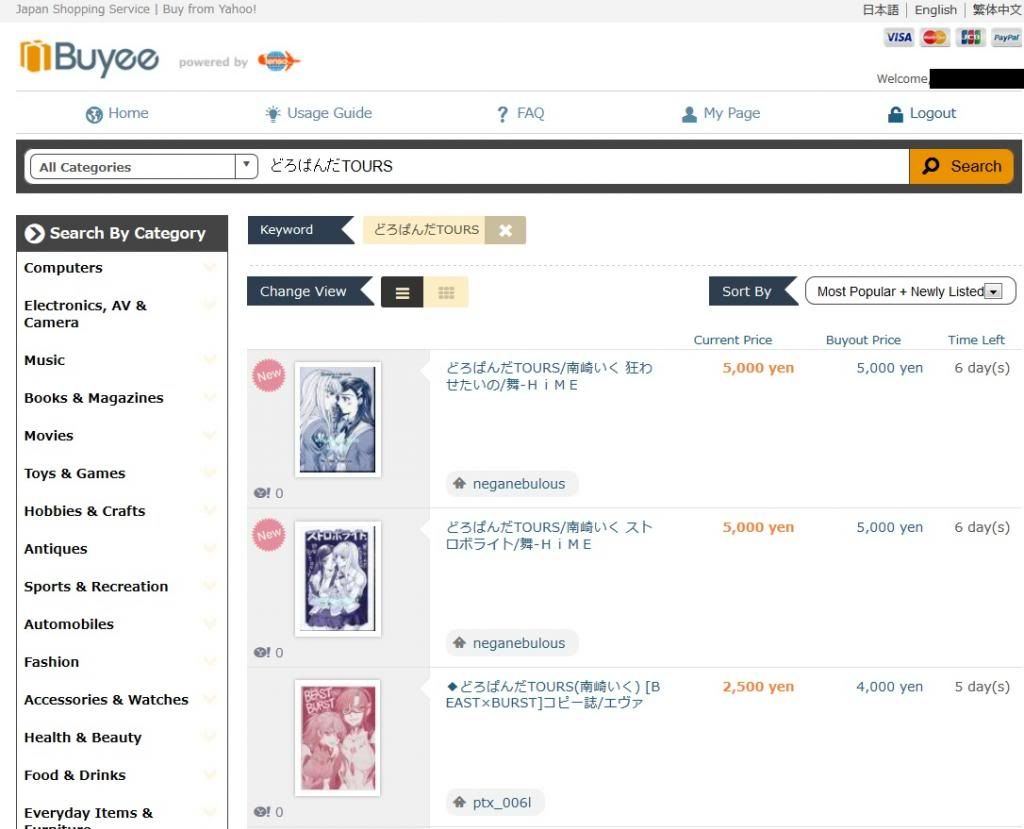 In my example, just type in 'どろぱんだTOURS' in the search bars and you get results as shown above. Sometimes you don't see results you see in YahooJA on the buyee page, so you can always copypaste the URL to buyee and then bid for it.
I'll recommend you to bid the highest amount you can afford to, in case you get outbid and then you don't have to keep bidding higher than the other person. Buyee will send an email to you if someone outbids you.
Everything is in English so it's very very easy, the payment modes are in credit/debit card and paypal. Before making any purchases, read their
guide and FAQ
section to make sure you understand the charges and shipping fees :)
Stuff on Yahoo Auctions Japan can be extremely marked up so you gotta be patient sometimes and wait for 'affordable' bids. Of course there are other ways of purchasing doujinshi but these are the ways I know besides getting someone in Japan to buy them for you xD which is the cheapest option IMO.
Any questions, just comment! I'll try to answer them.