[Posted @ 10:32 PM]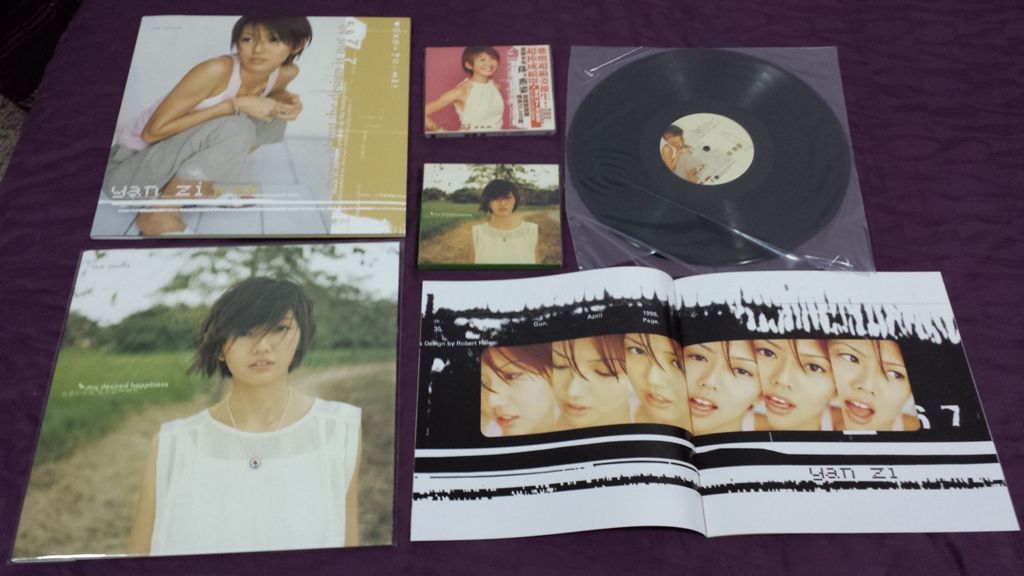 Stefanie Sun Yan Zi [孫燕姿] - 1st and 2nd Albums Vinyl LP
<3 got my copies today, her first 3 albums are the best. I remember the first album I bought was Kite [風箏 also her third album] and I was like, WHAT IS THIS AWESOMENESS!?!?!?! and bought her first two albums at one go. Madly in love with her music xD and I remember going to my first album autographing event ... it was tiring but memorable.
I even skipped tutorials just to attend her autographing session once =x NO REGRETS.
Oh, updates on Doropanda Tours V13 ... eh I have yet to mail it to my friend, it's sitting on my desk ... nicely packaged LOL I'm lazy to go to the post office ;-; I'll mail it next week, when I announce the lucky winner for the citrus giveaway :D
Look forward to it!