[Posted @ 2:00 AM]
Hmmm, I'm beginning to like blogging in the middle of the night. A quick Doropanda Tours [どろぱんだTOURS] aka Nanzaki Iku [南崎いく] update! A revised version of Kanjou Seibutsu XX [感情生物XX] now named as Kanjou Seibutsu EX [感情生物EX] was
released
[click はい] a month ago.
A kind soul uploaded the coloured cover, back page and a side note in
yamibo
. There is also another ShizNat doujinshi in the same thread =3. Oh, and please
DO NOT
upload the pictures elsewhere, the poster stated that the images are strictly shared only in the forum. I did a little googling and found the below images on a Japanese Yahoo Auction website. Again, these images are not mine, they belong to their respective owners although Kanjou Seibutsu XX 1&2 were taken by me lol. Sauces here;
Yahoo Auction Site 1
;
Yahoo Auction Site 2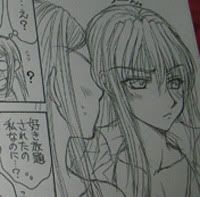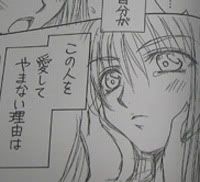 Kanjou Seibutsu XX [感情生物XX] and Kanjou Seibutsu EX [感情生物EX] both share the same contents except the latter was outlined and inked? I don't really know the terms but yeah you get what I mean. Nevertheless I like the sketch copy one *biased because she has it* =P
PS: Oh and it looks like there are new Fuguriya works ... no, sadly it's not Hanabira ... it's
HanaHIRA
lol and it's SFW =O Use a free Japanese proxy server [Like anonymouse.org] to view the images in the site. The characters look cute but meh too loli for my taste haha.
[Signing off @ 2:36 AM]