[Posted @ 9:31 PM]
Hyakko Episode 6 - Chapter 10 and Evangelion parody for the last what 5 mins? It's quite amusing to watch actually lol, to put Torako's ... *spoilers* lol nah, you'll know it in the next episode [maybe] well the guy who's the fox in the chart as the baddie. He kinda reminds me of Gin from Bleach with those slanted fox-like eyes lol.
Literally, Nene said, 'It's my hobby/interest.' but the 4chan in me made me type out that line.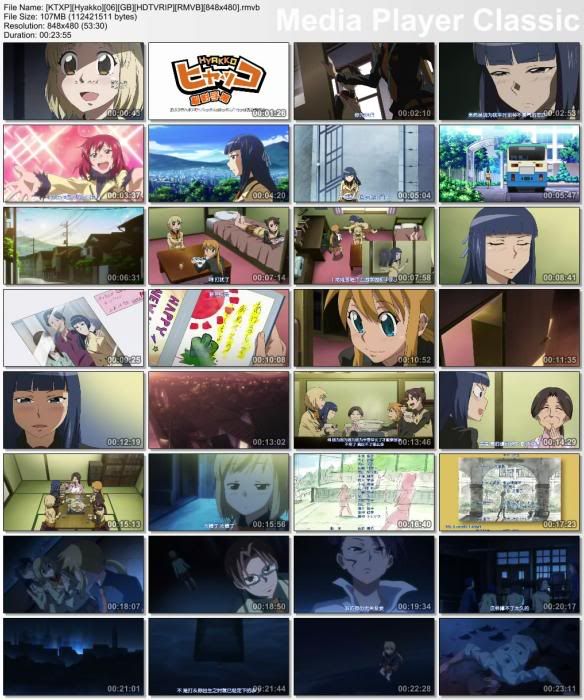 Well, this chapter is all about Tatsuki, her raging over Torako (once again lol) and her housekeeper Toshiko-san. Hm a little about her familt background and of course her childhood albums.
LoL @ the TrickstAr *reminded of Mizuki Nana's Trickster* XD. It's really funny to see Suzume going star-eyed over Tatsuki's ehem ehem, 'Adult Underwear' lol XD. Well, I'm not really fond of Tatsuki ... but it's a heartwarming episode I guess ... =].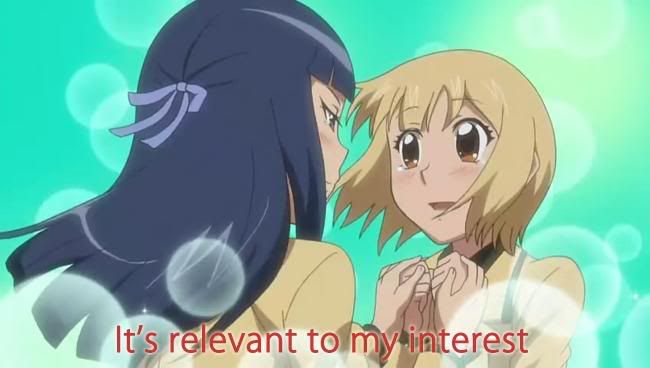 What's Hyakko without some yuri undertones?
[Signing off @ 9:51 PM]