[Posted @ 5:23 PM]
OZMG. MOUSEOVER AGAIN LOL!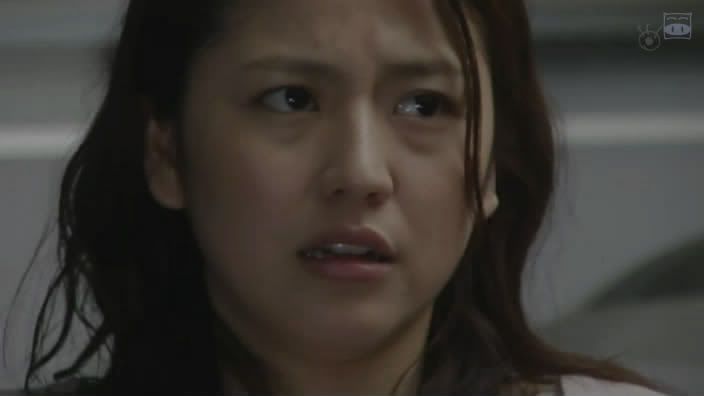 In the previous episode, Ruka yelled at [DV aka Domestic Violence guy] Sousuke not to touch her Michiru, now when Sousuke badmouthed Ruka, Michiru told Sousuke not to say bad things about
her
Ruka LOL. Sousuke was like .... 'YOUR Ruka? ...' *Major Pissed* 'You just said, YOUR Ruka!?' *Slap*!
Whoa, since when did Michiru grew a backbone to go up against Sousuke ... oh well, it's about Ruka after all lol.
Ahh, poor Sousuke, he knew that it was coming but damn, haha it sure hit hard, I mean getting sandwiched between two clueless 'friends' who apparently more than like each other.
Recapturing from Episode 2, Ruka was protecting Michiru against Sousuke who was about to hit her with a chair. When Takeru and Ruka demanded explanations for his actions, he merely shrugged everything off as a joke. Michiru even agreed, which made me so pissed at the first part of the episode lol.
Later when Ruka asked Michiru out for a talk, Michiru defended Sousuke's actions and saying that it's the only time in her life that she felt loved. Of course Ruka felt pissed off, however it's not that Michiru defended Sousuke but rather, her 'love' for Michiru apparently wasn't conveyed.
Oh yes and Spooky Sousuke went as far as stalking Ruka at her motocross workplace O_O lol. When Michiru came home late, Sousuke made her wait outside the house like a scolded puppy and then showed her the burnt cigarette marks he made on his wrist while waiting LOL. Totally creepy. That's not all, remember Sousuke made Michiru promised not to cut the hair for male customers? Yep, Michiru broke that promise but managed to lie her way out during dinner. HOWEVER. HOWEVER LOL, she made this stupid mistake by adding ... 'what if she did ...' LOL. I was like you freaking moron!!! Why don't you quit while you're ahead!! Butttt nooo, she just had to dig her own grave as Sousuke got suspicious and beat her up duh.
Meanwhile, Takeru moved in the Sharehouse and was given a welcoming party, oh yeah, we managed to see the woman who's 'harassing' him as he gave her a scold down via telephone when she called him. Apparently, that woman's married with kids!!! Anyways, Takeru made Ruka call Michiru who was getting frustrated and upset over DV guy and hesitated for many times before telling Ruka that she wanted to see her. I almost thought she wanted to confess her love or something ... going 'Ai .. ai ... [Aishiteru!!!] .... aitai yo ...' I was like *Sad droopy ears ...* lol.
The ever nice Takeru brought the girls to ... uh a familar place where they saw the city's night lights and left the two alone while he ran back to the car lol. I kinda like this scene because Ruka expressed her feelings of love subtly by comparing her father's devoted and quiet concern for her even though she's doing dangerous stuff like Motorcross with Michiru's 'love' for Sousuke and Ruka's devoted and quiet concern for Michiru even though Sousuke's a DV. Well at least Michiru's consistent in a way that she values Ruka's friendship alot and saying that the two most important persons in her life are Ruka and Sousuke.
Putting Sousuke as her top priority costed Michiru's 'job' in the sense that she's making unreasonable demands to her boss [Like knocking off on time and not to accept male customers]. During the night, unable to sleep, Michiru found her school year book under the living room table and started flipping around. When she saw a disfigured photo of Ruka, courtesy of Sousuke who appeared magically lol.
Manz, I give Michiru credit for asking Sousuke why he did that to Ruka's photo lol. Sousuke calmly replied that he's not going to let that person get near her and even reminded her of the promise of not seeing Ruka again. Yes, this is the part where Michiru suddenly grew wings and rebelled, asking why can't she meet her friend, an ex-boyfriend she can understand but it's a female friend. Sousuke actually said that Ruka's not a woman as she looks at Michiru with the eyes of a male o_O. [Oh I love the part where they switched the scene to Ruka who was playing Old Maid with poker cards with her gang and selecting a 'Joker' after Sousuke's statement]
Michiru started defended Ruka and raising her voice against Sousuke when he said that Ruka's a dangerous person. I also like this part here when Michiru started rambling that she had suffered for the sake of Sousuke, thinking she can withstand everything however this, she can't allow, [You go friendship! Here comes the line!] - 'I will not allow you to say bad things about
my
Ruka!'. Then it's off to pissed off Sousuke slapping Michiru for that statement. Could this foreshadow that Ruka won the 'game'? LoL.
In the end, the badly beaten [holy ... she's pretty ugly, no puns intended] Michiru went to Ruka for help.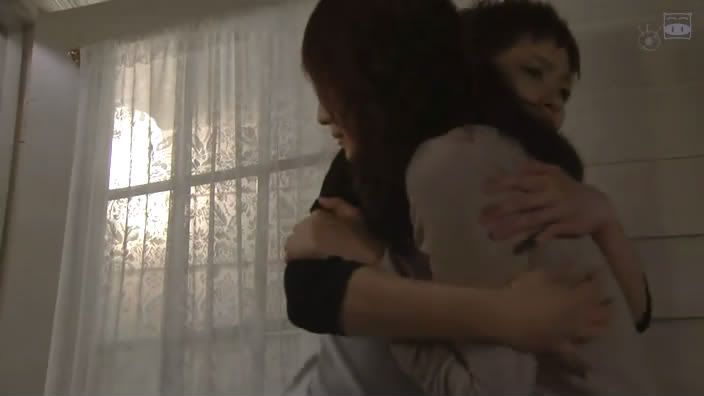 However, Michiru's crying face was like so totally fake and forced ... lol O_O. Oh well, bad acting aside, it's a interesting episode =). Can't wait for Ep4!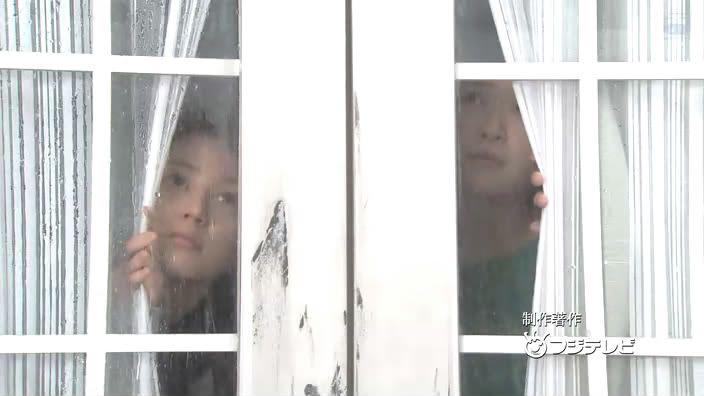 [Signing off @ 6:40 PM]